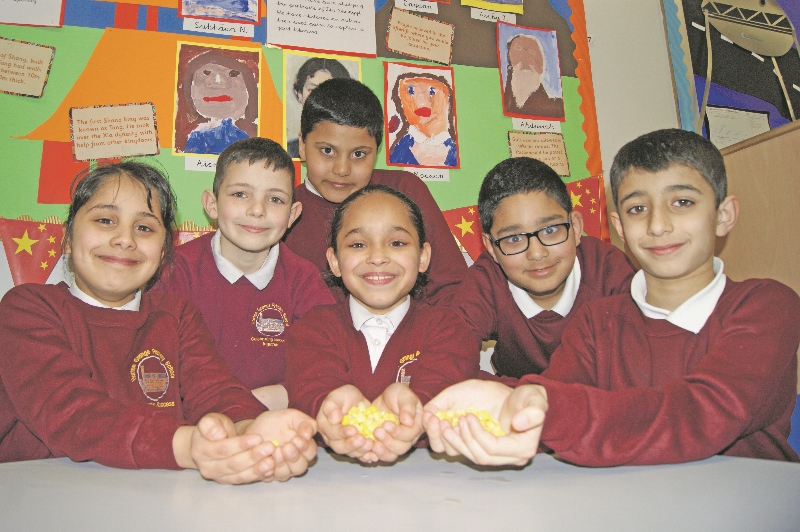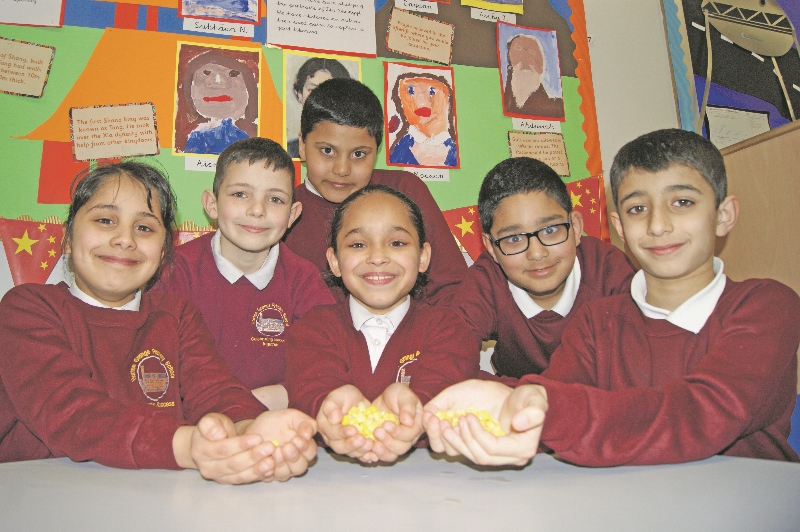 Pupils sell corn cups in fundraising appeal
A primary school in Bradford took a 'sweet' approach to charity work last week as pupils swapped the classroom for the kitchen in their latest fundraising mission.
Pupils at Horton Grange invented their own flavourings of sweetcorn on Wednesday 11th March, before selling them around the school in aid of the Human Relief Foundation.
As part of an enterprise project run in Year 4, pupils were asked to come up with an 'apprentice-esque' idea which would raise funds for the local charity.
The concept of flavoured corn sold in a cup, therefore known as 'cup corn', was chosen by the children and they developed their idea after conducting their own research with other year groups.
Four flavours were concocted in total, from salt and pepper to butter, and lemon masala to plain, meaning there was certainly something for every palette on offer.
Miss Patankar is a Year 4 class teacher and helped head the project with her class of budding entrepreneurs.
She said the event had been a big success within the school, helping to raise over £100.
"The children made the different flavoured sweetcorn cups, also known as 'cup corn', for other pupils that had ordered it a week in advance," she explained.
"The children's name was written on the cup – the Costa way – to make it even more exciting when they were handed out on Wednesday."
She added: "We were raising money for the Human Relief Foundation because they have done many events for and with our school previously.
"They are a very trustworthy charity and work really well with many primary schools across the country. In total we have raised £128.70."
Liyla Khan was one of the pupils who helped cook up the flavoursome treats and spoke of the important work the Human Relief Foundation do.
"They help poor and homeless people," she said. " We wanted to sell the corn to help the charity."