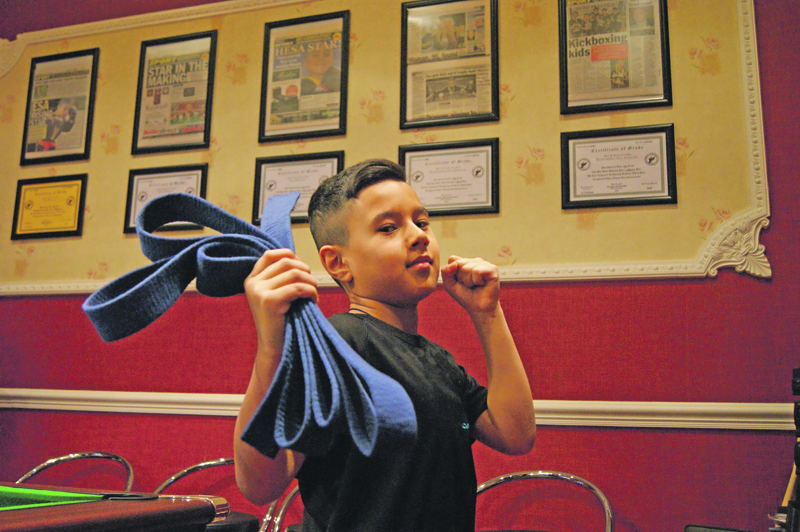 Kickboxing prodigy continues rise to top
Bradford's 'kickboxing kid' has continued on his rise to the top in the sport after clinching his seventh belt, a month before his eighth birthday.
Esa Hussain, from Great Horton, collected his blue belt in December after flying through his required moves and combinations without a single mistake.
In order to earn the belt, a student must successfully complete 24 individual moves and four combinations as well as all previous skills required for his past six belts.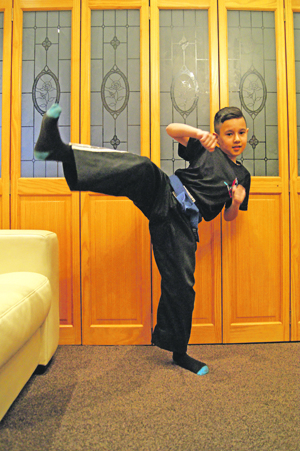 Not only did Esa fly through his new moves, but passed with a distinction.
The sporting enthusiast's father, Amjad Hussain, said he was extremely proud of his son's achievements and would continue to support him in the sport.
"He has been telling me for a long time that he wanted his blue belt at seven, and now he has it he is really happy," he said.
"He flew through it really and has previously only got passes so to get a distinction is really special.
"There is no stopping him at the moment and he is now really focussed on achieving his next milestone at eight-years-old."
There seems to be no stopping the Hollingwood Primary School pupil at the moment who only has his sights set on further excelling in the sport he has been involved for around four years.
With tournaments and belts up for grabs in the next 12 months, the young competitor described his blue belt as just his latest achievement.
"I enjoy the sparring side of it most and winning," he said. "When I got my blue belt I was really happy because I had trained really hard for it and didn't make one mistake.
"Now, I just want to just keep training hard and get my brown belt as soon as I can and then get my black belt."