As the Muslim holy month of Ramadan came to an end, and festive Eid celebrations had just begun, young volunteers decided to share love and joy in Dewsbury.
On Thursday 13th of May, wonderful young people from their youth charity, Kumon Y'all were up nice and early, to prepare the savouries which were packed up before dispatch. The joyous spirit of Eid was shared with people of different faiths and generations.
Five teen volunteers from their local based youth charity, Kumon Y'all, set off to share the jovial blessings, of their long-awaited religious celebration, at Charles Jones Court.
Exchanging Eid gifts for priceless smiles, and precious, heart-warming conversations, the residents and young people enjoyed an unforgettable Eid together.
Eid being an annual, upbeat occasion, where families and friends spend quality time together, the Eid gifts were a loving gesture of goodwill for those in the residential homes. The volunteers wanted them to know that they are still cherished and cared for by the extensive and wider community.
Rose (a resident) said: "The gesture was really appreciated, and my grandson also enjoyed the treats!".
Volunteer Zahra, 17, said: "It was a really nice opportunity to visit the old people and the happiness on their faces, when they received Eid boxes, made my day".
Another volunteer Sheereen, 16, said: "It was a lovely experience seeing the happiness on the people's faces, it definitely made my day seeing them smile and join in on the Eid joy."
Muneebah, 17, added: "It felt really good to be able to talk to the Court residents and enjoy their company! I would love to be able to do this again!".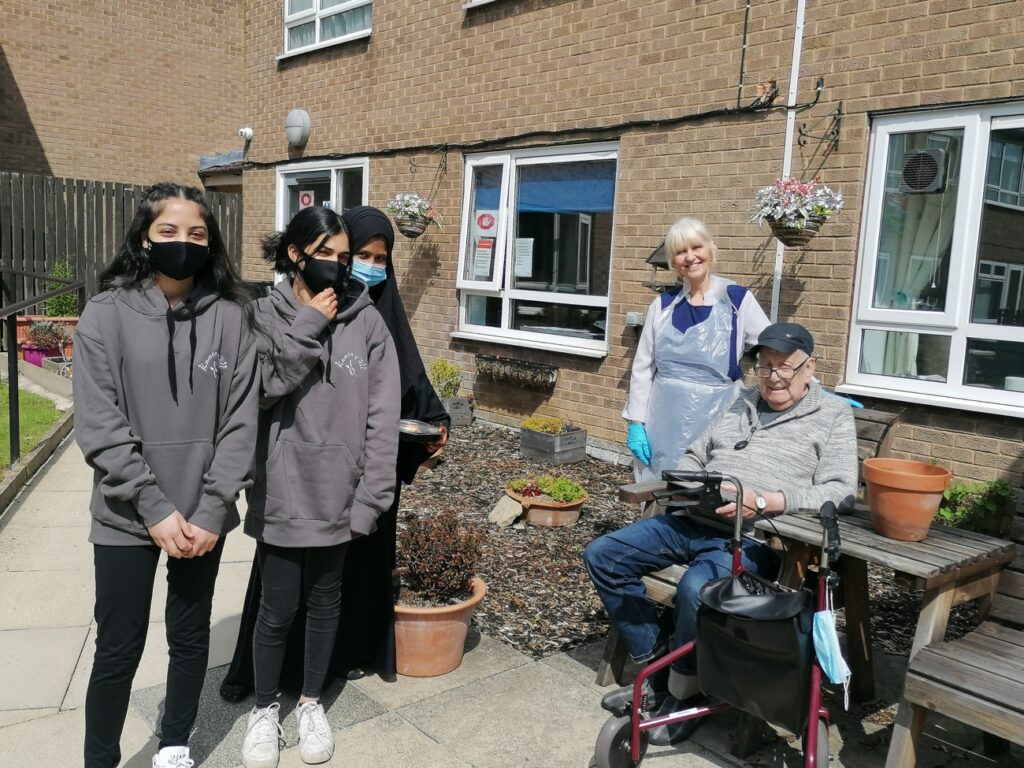 Charles Jones Court manager, Catherine, commented: "People at the residential home have appreciated the support Kumon Y'all have given us, and the generosity shown.
"Seeing the happiness, cohesion and joy that was enveloped in the young volunteers and elderly, shared by the youth group's festive Eid energy was priceless.
"The home is looking forward to being able to have some fun group activities soon".
Project lead Samim Yunus said: "During the lockdown, the elderly people have had to endure difficult experiences of loneliness and isolation.
"Just bringing a smile to their face, having wonderful conversations, and sharing food with them, made all the difference and I hope come back, to converse and do more activities with them."