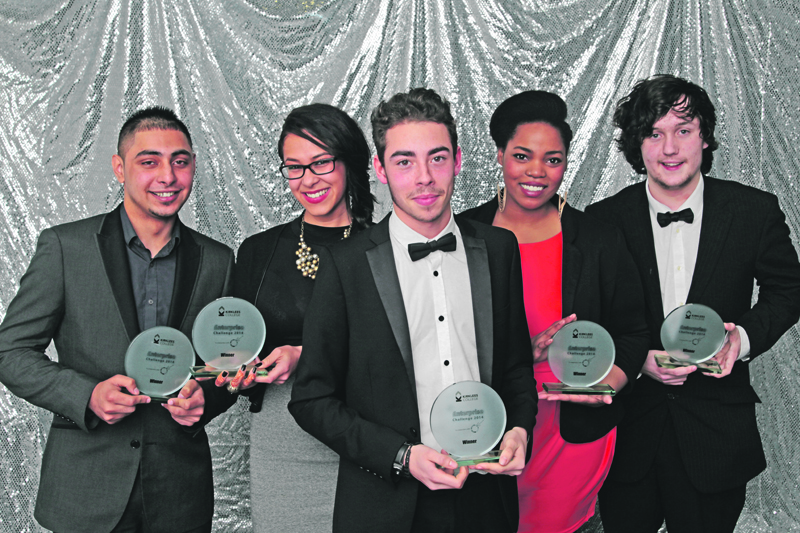 Enterprising students reach final in business contest
A group of budding entrepreneurs from a local college have been showcasing their business-savvy skills this week as they progressed to the final of a nationwide competition.
Students from Kirklees College, who attend the Peter Jones Enterprise Academy, have reached the last stage of the Jessops Cannon Challenge, and will go head to head with a team from Peterborough at the finals later this month.
The project asked students to find the best strategies of helping struggling retailer, Jessop, which was purchased by renowned businessman Peter Jones in January 2013.
The Dragon's Den star tasked participants in the 26 Peter Jones Enterprise Academies nationally to come up with ideas to move the company forward, with its debts exceeding £80million when taken over two years ago.
Kirklees College Business Enterprise Manager Lydia Butterworth said she was delighted to see the team advance into the finals and hoped their ideas would come out on top.
She said: "I am over the moon for our team – they are a group of talented and hard-working learners.
"This is what the Peter Jones Enterprise Academy is all about, working on live industry projects and providing viable business solutions.
"It's a unique course for students who want to be entrepreneurs as well as providing amazing hands-on experience."
Barry Nash, National Business Enterprise Manager for the Peter Jones Foundation, added: "All of the submissions were to a very high quality and the judging panel really appreciated the hard work and efforts from the students, with some very impressive entries in terms of research, factual information and creativeness. Congratulations and good luck to Kirklees and Peterborough for the final."