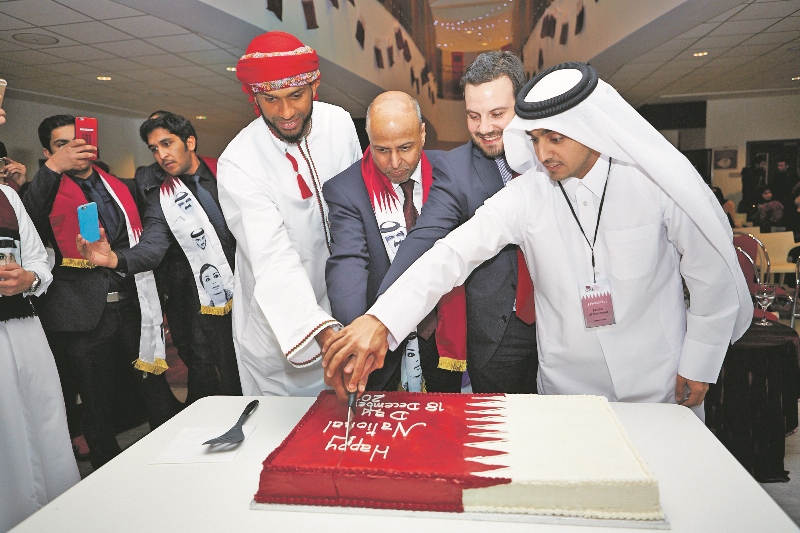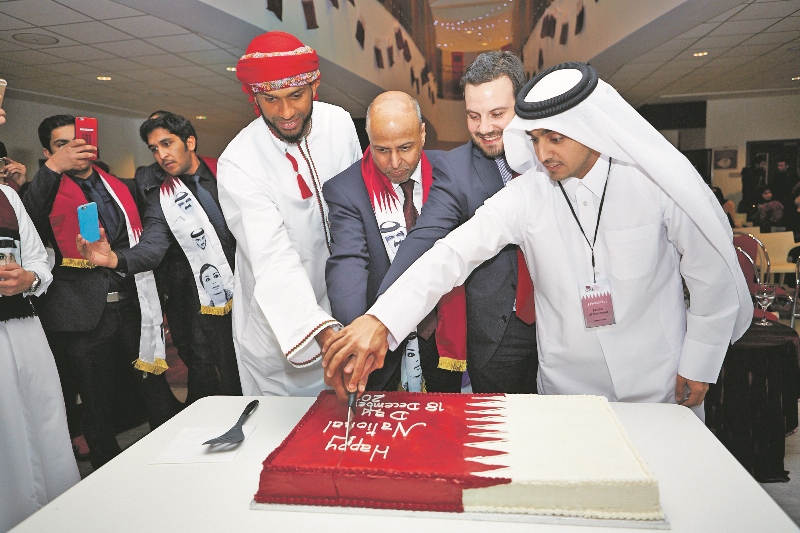 Hundreds gather to celebrate Arabic heritage
Qatari students who currently study at the University of Huddersfield, were joined by fellow academics, teaching staff and special guests last month as they celebrated the annual 'Qatar National Day'.
The event was held on campus as a way for students to celebrate and share their nation's heritage, despite being a long way from home in West Yorkshire.
On the day, guests were in traditional dress and took part in a number of customs, including native sword and flag dancing, whilst others ran individual stalls with traditional sweet and savoury food on offer. Traditional board games were also played with around 250 students from the University in attendance.
President of the University's Qatari Student Society, Jassim Musa Almahmoud, was extremely pleased with how well the celebration was received and is looking forward to holding a similar event next year.
"It was a dream for us to celebrate such an event at our university," he said, "we even made the Qatari media because of the events huge success.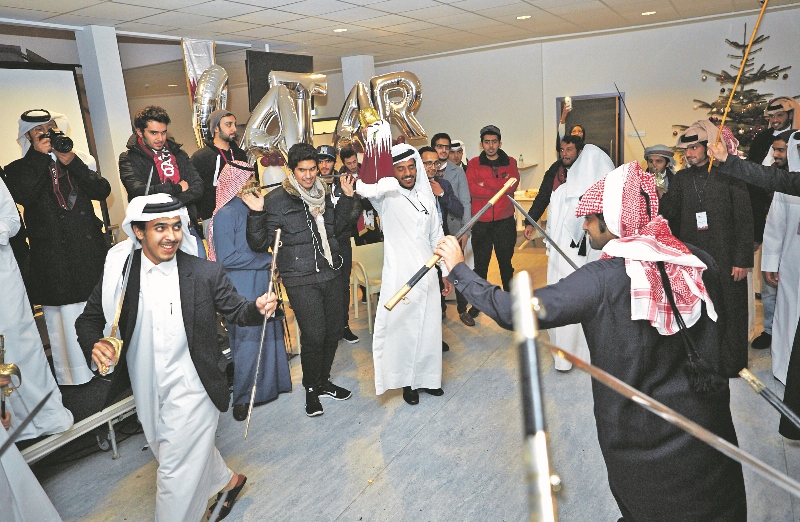 "I would like to offer a big thank you to everyone who came and special thanks to our VIP guest Dr Al-Kaabi for his most welcome visit."
Dr Mohammed Al-Kaabi is the Cultural Attaché of the Ambassador's Office at the Qatar Embassy in London, and was joined as a guest by professional footballer, Ali Al-Habsi.
The Qatari Student Society at the University of Huddersfield is one of 55 international student societies and their popularity is growing as students get the chance make friends with others from their country as well as meet students of other nationalities.
Alan Tobi, International Marketing Officer at the University helps the societies host their events on campus.
"The societies offer all our students a great opportunity to integrate, develop a better understanding of different cultures, languages and cuisines, host and celebrate their own cultures on campus, whilst inspiring them to enjoy an outstanding university experience," he said.
One such event, where all of the student societies come together, is 'International Week', which this year is to be held on campus between 2nd and 6th March.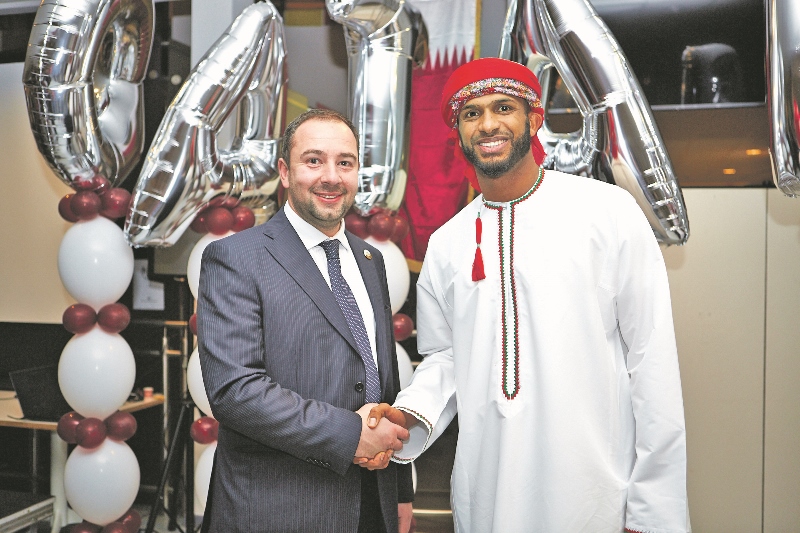 "This event always proves to be a real success, with students from the UK and all over the world taking part in a week-long celebration of culture," said Alan.
"A big attraction of the week is the International Food and Culture Festival, which attracts over 2,000 students."
The University's Director of International Development, Andrew Mandebura, added that he was also delighted by the increase of student activity on campus.
He said: "The University has taken active steps in recent years to encourage our students from the UK and overseas to learn more about the different cultures and nationalities on campus.
"The Qatar National Day represents a successful example of a programme of activities led by our students and in some cases funded by the International Office, including Chinese New Year, various independence day celebrations and national holidays. It's great to see students all getting involved and organising these types of events."