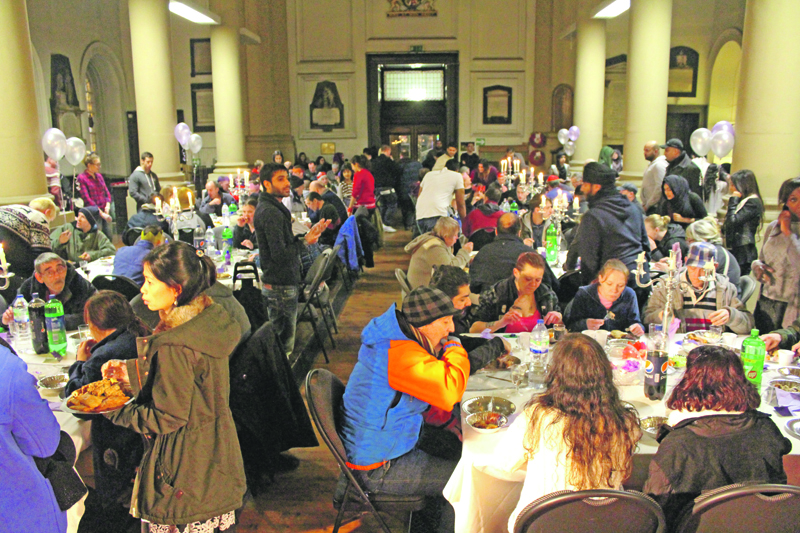 Candlelit dinner and presents handed out this winter
A very special dinner was served up to Leeds' homeless population last month as a three-course upmarket meal was brought to those most in need this winter.
Since July 2012, generous volunteers have been giving up their own time, on the final Friday of each month, bringing and giving out food, whilst speaking with society's less fortunate as part of the 'Leeds with the Homeless' project.
As the festive season arrived and December passed by, the final Friday of the year fell just one day after Christmas, and with the festive spirit still flowing through the city, there was no stopping the charitable initiative.
On 26th December, young and old gathered at Trinity Church, on Boar Lane, to receive a premier meal, with all the festive trimmings, prepared and served up by a team of volunteers.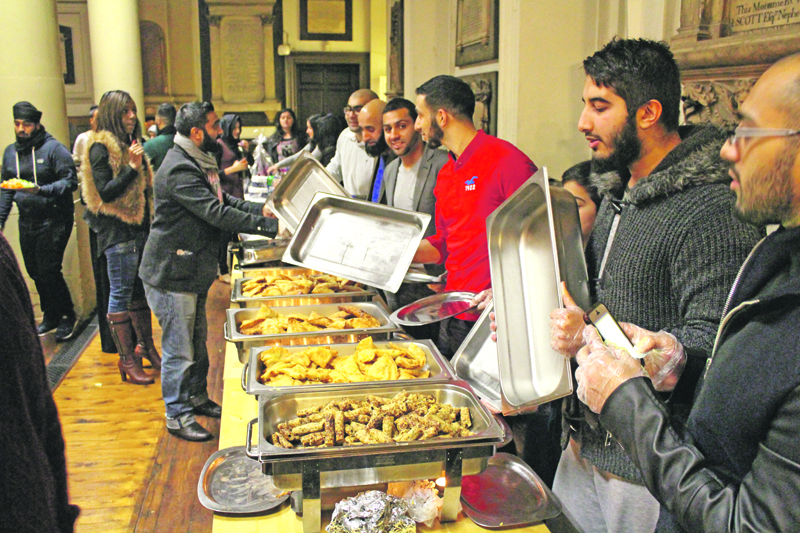 Presents were also handed out to those in attendance with winter warmer kits including hats, scarves and gloves all unwrapped on the day.
Adil Hussain, co-founder of the project, explained why he wanted to do something 'extra special' on Boxing Day.
He said: "We wanted to do something different for the service users in December as it is a time of year which is traditionally spent with family – something which many of these people unfortunately do not have.
"We needed a way to show them some love and care so we decided to put on the upmarket meal and the response from the homeless and our volunteers was amazing."
He added: "Some people ask why we do this project and I always tell them that most homeless people were once just like you or I but due to unfortunate circumstances, they have ended up on the streets.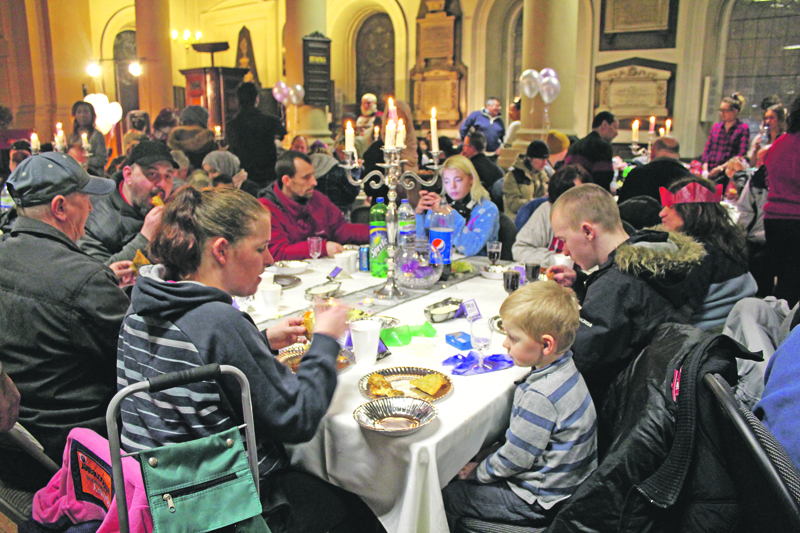 "They get caught in this state of paralysis which they can't get out of without support and that is what we try to provide.
"If in 10 or 50 years from now, we help just one person get back on their feet, then all of this will have been worthwhile."
Adil continued by saying that he was incredibly proud of all the volunteers who turn up every month to make the project a success and thanked them for their support once again last month.
"I always say that without the volunteers this project does not exist, it is as much there initiative as it is mine," he said.
"The reason we do it is not for financial gain or personal gain, it is purely to please God. We don't want anything back from the homeless and everyone who helps are extremely giving and sincere.
"A special thanks goes out to everyone who came down last month, and those who continue to support us including Habib and Hanif from the Hamara Centre."
Immi Akhtar was one of the volunteers on the day and labelled it a 'truly inspiring evening full of joy and satisfaction'.
He said: "It was an honour serving the less fortunate people of Leeds and seeing a truly genuine smile on their faces."
Meanwhile, fellow volunteer, Farhan Khan, added: "We are privileged to be in a position where we are able to come together as a community and help our local brothers and sisters who are less fortunate than us, in most circumstances, through no fault of their own."