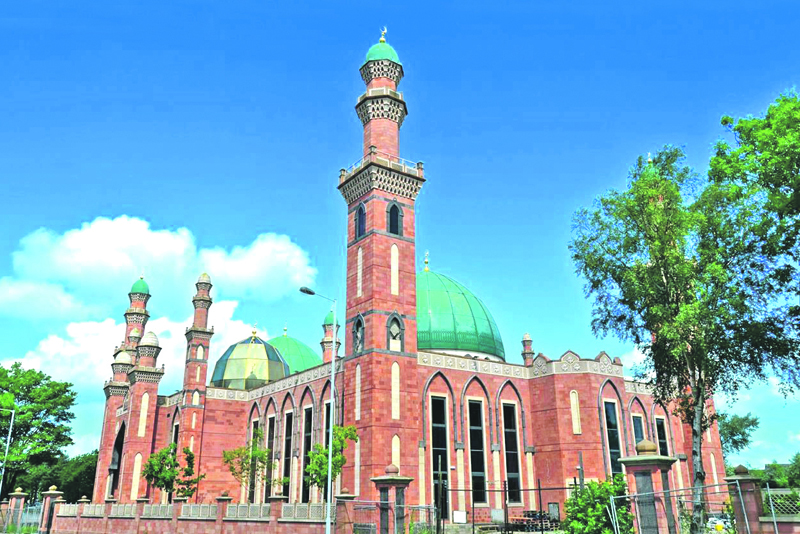 Bradford's renowned International Grand Mawlid is set to take place this weekend as thousands of people celebrate the birth of the Prophet Muhammad.
On Sunday 18th January, from 12pm until late, Bradford's Al-Jamia Suffa-Tul-Islam Grand Mosque, on Horton Park Avenue, will be hosting the annual celebration and procession, spreading the true message of Islam – of peace, love and tolerance.
For decades, a union between the Suffa-Tul-Islam UK Association and Muslim organisations across Bradford have brought together followers of the faith from all corners of the country to mark the sacred occasion and this year's event will be no different.
Held under the guidance of Shaykh Muhammad Habib-ur-Rehman Al-Mahboobi Sahib, and supported by mosques, educational institutes and organisations throughout Bradford, the 'brothers-only' day will also be attended by guests including Shuyukh, Scholars and Naat Khawans from around the globe.
Institutions involved in the arrangement of the day also include: Tabligh-ul-Islam, Jamia Masjid Hanfia, Madni Masjid and Hazrat Sultan Bahu Trust.
To ensure you don't miss out on any of the scheduled events, please see the attached timetable for specific timings.
TIMETABLE
11:00am – Welcome and Refreshments
12:00pm – Conference (1st Session)
1:15pm – Zuhr Prayer
1:30pm – Conference (2nd Session)
2:45pm – Asr Prayer
3:00pm – Procession
4:24pm – Maghrib Prayer
4:45pm – Conference (3rd Session)