A former homeless man, who'd been living on and off the streets since he was 13-years-old, is determined to end homelessness and to help those battling cancer.
Liam Perry, 35, has taken on the challenge of a sponsored walk in memory of the six family members he's lost to cancer. He'll be undertaking the gruelling 11-hour 35-mile trek from Bradford to Manchester for the Imran Khan Cancer Appeal (IKCA).
IKCA was established in Pakistan by world-reknowned cricketer, and now Prime Minister Imran Khan after being personally affected by cancer with the loss of his mother.
The IKCA charity which developed the Shaukat Khanum Memorial Cancer Hospital and Research Centre in Lahore some 25-years-ago, helps those who are not able to afford cancer treatment.
The hospital provides free cancer treatment to around 75% of the patients that come through the door. Much of this is funded through donations and supporters.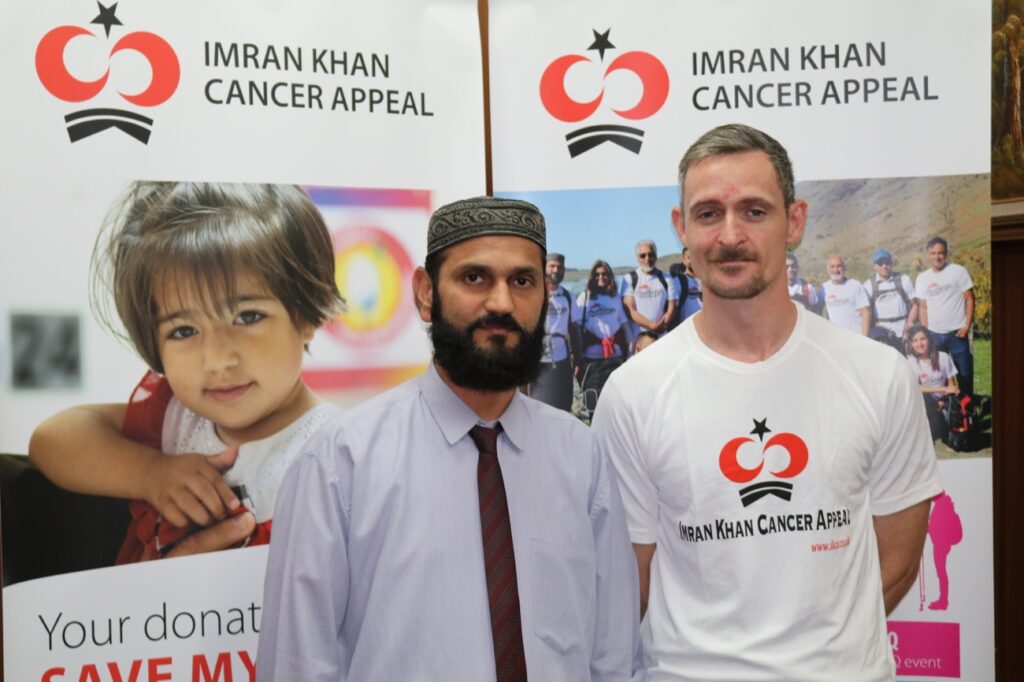 Liam, originally from Liverpool, last year, made a turning point in his life some 21-years after he first began living on the streets following a disturbed childhood.
He began to pen down his experiences as a homeless man, and for his first homelessness awareness campaign managed to rally over 1000 supporters outside Parliament.
Since then moving to Manningham in Bradford and being welcomed into the city has spurred him into charity work. He now divides his time between his Rise to Freedom UK campaign and raising money for various causes.
"I came across a poster of the Imran Khan Cancer Appeal and was really interested. I wanted to help," says Liam.
"The fight against cancer is something I hold very dearly to my heart having lost six of my own family members to such a heart breaking struggle.
"The reason for my walk, and many more to come, is to raise as much funds and awareness as possible for Imran Khan Cancer Appeal and all their amazing work that they do for the fight against cancer.
"The total estimated time for my latest challenge is 11 hours and 35 minutes and the total miles are 35. However, I'll be aiming to do it in under the estimated time frame."
Talking about his own Rise to Freedom UK campaign, Liam adds that he feels he can help others that are destitute and desperate for help becaiuse of his own first-hand experiences.
"I was in a shelter last year and met someone who was doing a writing course," Liam tells.
"He told me that I should begin writing down my own experiences. I did, and I discovered I had a new passion – to end homelessness.
"Ever since I was 13-years-old and lost my friend, I was off the rails and unable to settle anywhere properly. In between being homeless and spending time in shelters, I was also in and out of prison.
"Now though, I feel I'm in a unique position to help others on the street, because I've lived, breathed and experienced it first-hand.
"My vision is to end homelessness. My campaign is unique because for the first time a homeless person (me) has come from a lifetime on and off the streets and has set a vision to change things.
"My Team and I go out into the streets and reach out to the homeless and rough sleepers, and work with landlords to try and help their situation. Then we allocate them a dedicated volunteer to keep a check on them and make sure they're okay, and if they need anything we'll try and sort it out.
"I want to put an end to homelessness and poverty, and I promise I will continue to keep pushing forward with this vision and campaign for the rest of my life."
You can donate and help Liam's efforts by visiting his page on JustGiving: https://www.justgiving.com/crowdfunding/liam-perry-5