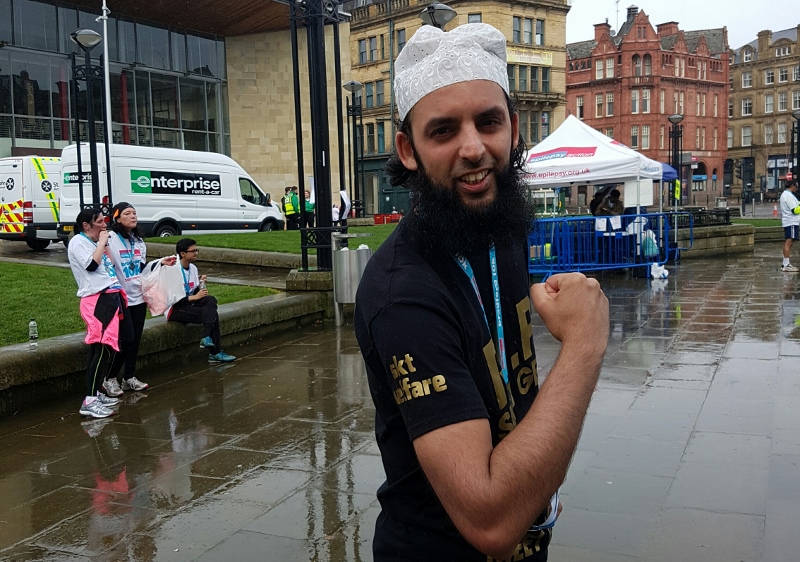 Nazim Ali completes part one of two 10k race missions
A full-time careers adviser who selflessly devotes every minute of his spare time to helping others is completing a double-header charity challenge for SKT Welfare's 'UK Homeless and Needy' initiativein association with the Bradford Soup Kitchen.
Nazim Ali, who is no stranger to Asian Express, regularly involves himself voluntarily with charity fundraisers, Syria aid trips and multi-faith friendship building activities.
For over a year now UK registered charity SKT Welfare has been providing warm meals to the homeless and destitute in Bradford, regardless of their religious background. Nazim aims to raise £4,800 through completing the two races, which will see the food kitchen provide cover twice a month for a year.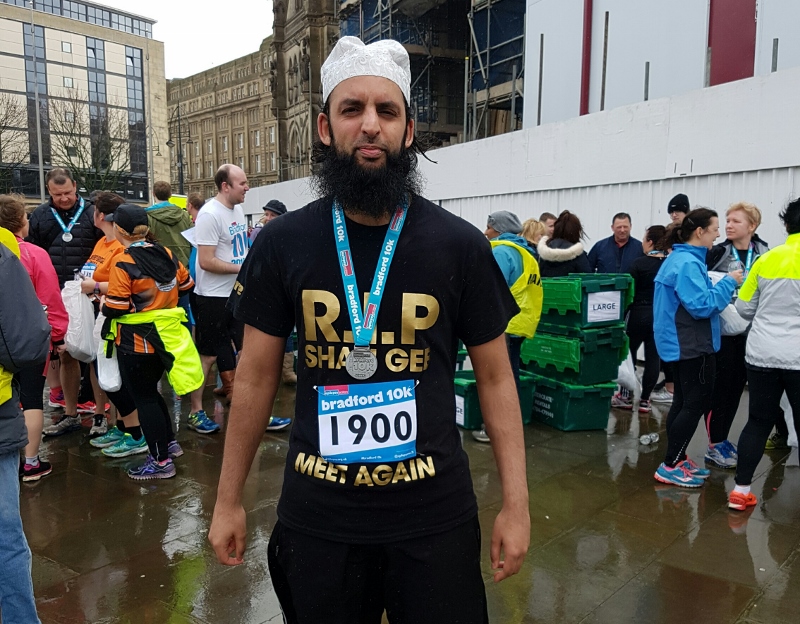 Despite suffering a strain injury on his right knee both in training and on race day as well as feeling so unwell the day before the race that he spent the day recovering in bed. Nazim completed the race in a time of 01:01:11 – a truly remarkable result even without the preceding ailments.
The race had over 2,000 competitors, the biggest ever in the history of the race and wet and windy weather and only occasional sunshine, but none the less, Nazim powered on.
Speaking about the challenge he faced, Nazim told Asian Express: "I felt emotional since the double charity challenge is in dedication to my late esteemed friend Sayyid Sharaz Ali Shah Bukhari, affectionately known as Shah Gee. He was a Bradford humanitarian hero and sadly passed away in September 2016 at the tender age of 33.
"We did many charity initiatives together. My focus now is firmly fixed on part-two of the double-header on this coming Sunday's (26th March 2017) Keighley 10K."
To donate to the charities mentioned and help support Nazim towards his fundraising goal, you can go to: www.justgiving.com/nazim2017