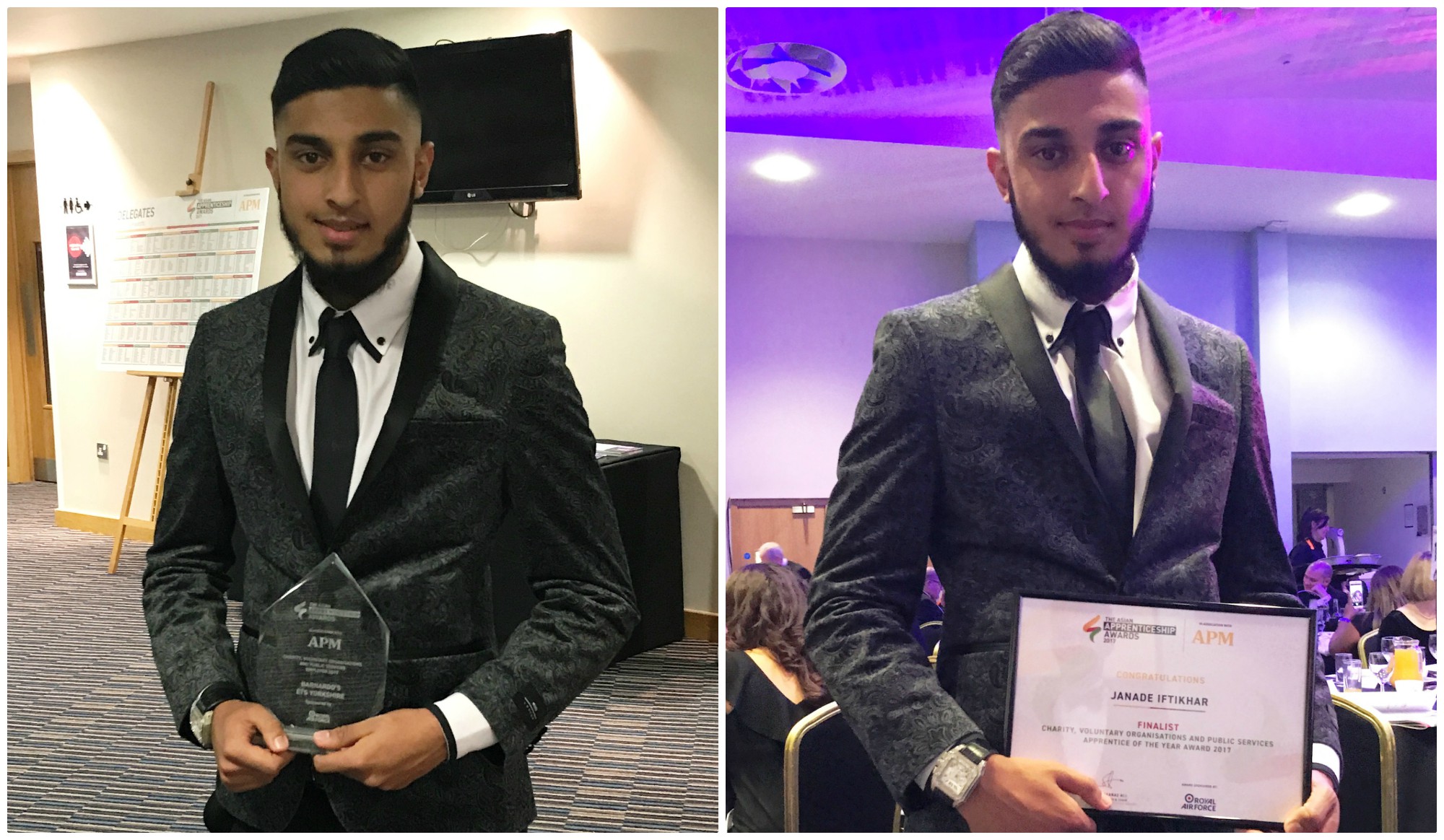 Bradford-based Barnardo's ETS Yorkshire has won the Charity, Voluntary and Public Sector Employer of Year, and Barnardo's apprentice Janade Iftikhar from was shortlisted for Asian Apprentice of the Year at the Asian Apprenticeship Awards 2017.
The awards were held at Edgbaston Cricket Ground in Birmingham on 2nd November 2017.
Barnardo's ETS Yorkshire manager, James Robinson, says: "I am delighted we've won this award. It sends out a strong and clear message that not only do we support children and young people as an organisation, but we invest in them from within the communities we work with here in Bradford. For us, this is just the start as we focus to provide more opportunities and better outcomes for young people as Barnardo's employees in the future"
ETS Yorkshire offers young people the chance to equip themselves with the necessary skills, confidence and ambition to find work and pursue a career. Working in partnership with local employers, schools, colleges and other charities, it trains and supports some of the most vulnerable children and their families, with specialist knowledge and expertise available to help young people on their journey into adult life.
The service supports learners in the classroom as well as the workplace, building confidence and resilience to complete varied programmes. Students gain work experience to maximise employability and apprentices are succeeding across all programmes. Despite candidates often beginning studies with multiple barriers to learning, a recent Ofsted inspection awarded Barnardo's ETS services a rating of 'good'.