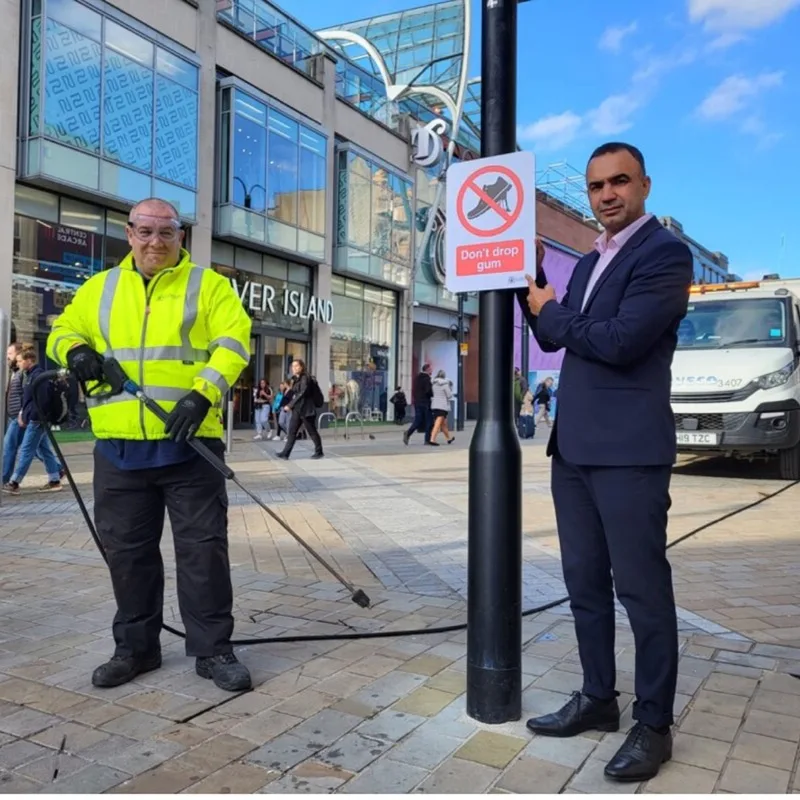 Around 77% of England's streets and 99% of retail sites are stained with gum
Estimates suggest the annual clean-up cost of chewing gum for councils in the UK is around seven million pounds and according to Keep Britain Tidy. Around 77% of England's streets and 99% of retail sites are stained with gum.
Now, the Chewing Task Force has awarded Leeds City Council a grant of £24,994.50 to implement new initiatives aimed at addressing the chewing gum problem that plagues the city centre.
The funding has been used for a one off deep clean and the application of pavement protector, that makes it easier for gum to be removed and reduces staining, across two locations in the city centre around the Boar Lane/ Briggate crossroads and the lower part of Lands Lane.
This is being supported by specially designed signage, aimed at changing behaviours, urging people to think twice about dropping gum whilst in the city centre.
Working closely with Leeds Business Improvement District, the deep clean signage aims to keep the city centre cleaner, safer and more accessible for all, by encouraging the public to dispose of their chewing gum responsibly.
Established by Defra and run by environmental charity Keep Britain Tidy, the chewing gum task force grant scheme is open to councils across the UK, who wish to clean up gum in their local areas and invest in long-term behaviour change to prevent gum from being dropped in the first place.
The task force is funded by major gum manufacturers including Mars Wrigley and Perfetti Van Melle, with the investment spread over five years.
Evaluation carried out by the chewing gum task force has shown that areas that benefitted from last year's funding saw reductions in gum littering of up to 80% in the first two months, with a reduced rate of gum littering still being seen six months after clean-up and placing of prevention signage.
Councillor Mohammed Rafique, Leeds City Council executive member for climate, energy, environment and green space, said "It is great news that we have secured this additional funding  to roll out these innovative measures to tackle the issue of chewing gum in the city centre, trialling a approach that will hopefully lead to cleaner streets going forward.
"I would encourage anyone visiting Leeds to think twice about dropping gum, as it is a real blight on our streets and wastes valuable taxpayers' money that could be spent elsewhere. If you chew gum, put it in a bin or wrap it in some paper until you can find a bin"
Chewing Gum Facts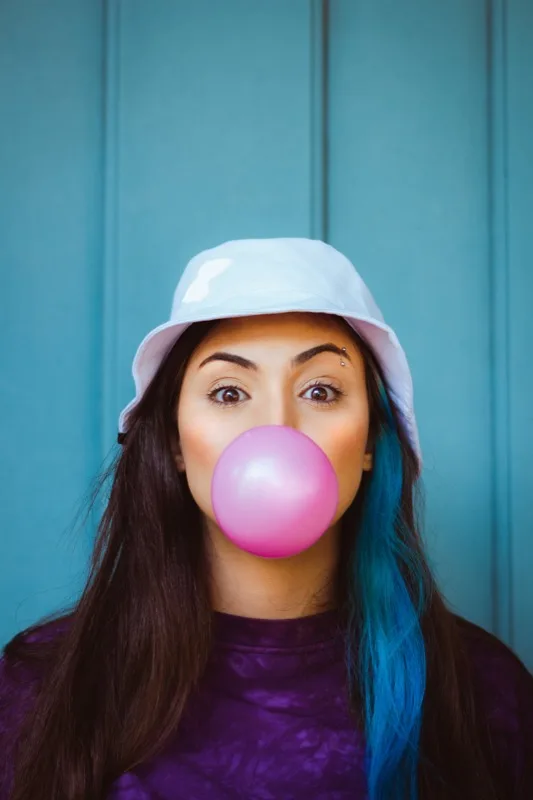 On average, a piece of chewing gum costs about 3 pence, but the cost of removal is about 10 pence per piece.
Chewing gum takes up to 5 years to biodegrade.
Some countries are considering putting a tax on gum to help pay for the clean-up costs
In Singapore, chewing gum is banned unless you have a prescription from your doctor or dentist.
80-90% of chewing gum is not disposed of in any litter receptacle.
Modern day based chewing gum was an accidental invention. Thomas Adams, a New York inventor, was trying to make a material for car tyres. Today's gum is made from the similar synthetic rubbers – hence it's non-biodegradable.
In April 2006, discarded chewing gum was defined as litter for the first time under the Clean Neighbourhoods and Environment Act. Gum droppers can be subjected to an on-the-spot fine of up to £100.
The removal of chewing gum is a time-consuming and costly exercise.
If you chew gum, please ensure that you put it in a bin. If there is no bin available, wrap it in a piece of paper and wait until you do find a bin.