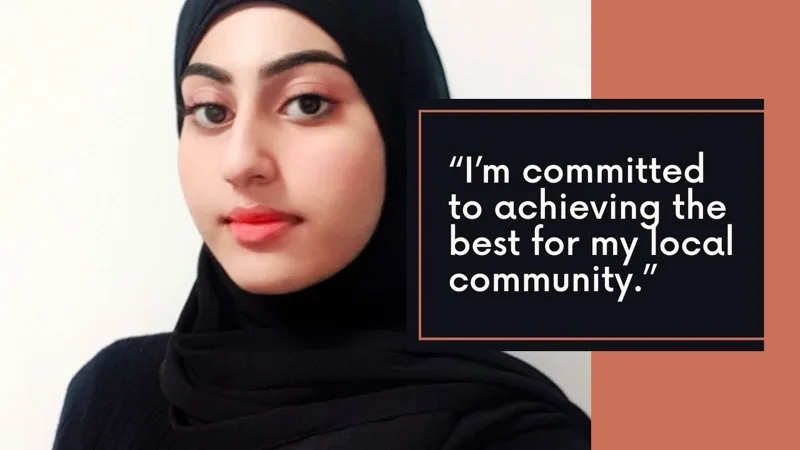 A young, driven teenager has been making her mark by demonstrating that one's age is not a barrier to having a positive influence on the community.
Wania Ahmad, 14, already established herself as a rising star in the realm of youth leadership and community advocacy, when at age nine when she won the fierce competition for Leeds Children's Mayor.
Now, Wania is running for a position in the Leeds Youth Parliament. Her manifesto focuses on preparing young people for the world of work. She believes that every young individual deserves the necessary information, skills, coaching, and mentoring to succeed in the job market.
Talking about being titled Leeds Children's Mayor in 2019, Wania says: "At the time, I was handed an application by my school, Harehills Primary, to enter the competition for Leeds Children's Mayor, just a day before the deadline!"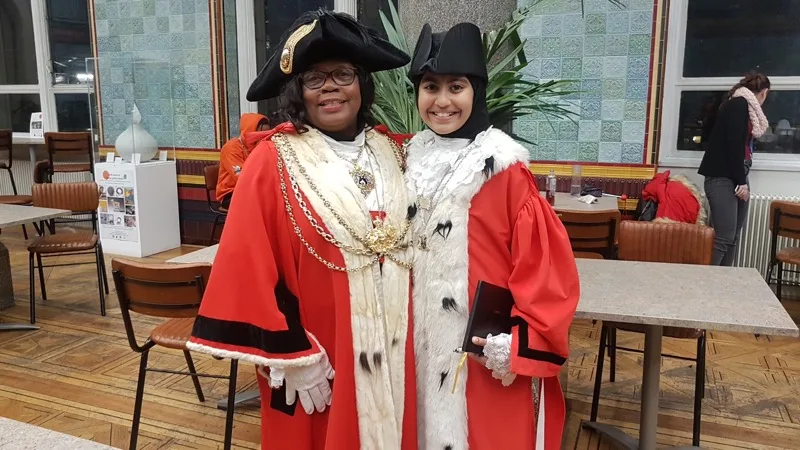 "I hurriedly completed it and sent it off the next day. This entailed writing about what I would do to help make Leeds a better city for young people and how I would ensure that the needs of young people are met."
A few weeks later, her Headteacher informed her that, from the 60 schools that took part, she had been shortlisted down to the final 12 candidates. In October of 2019, she was announced as the winner of the Leeds Children's Mayor competition by Councillor Eileen Taylor, who was Lord Mayor at the time.
Back then, Wania's manifesto revolved around the crucial issue of mental health and wellbeing.
During Wania's term of office, her commitment to her cause was tested in an unprecedented way, as the world was gripped by the COVID-19 pandemic.
Even in the face of such adversity, the young lady stood steadfastly by her community, and continued to push for positive change – working closely with the council, and has consistently been among their top ten young contributors.
"I wholeheartedly credit my family for their unyielding support. My parents, in particular, have worked tirelessly to ensure I have every opportunity to succeed – my father, in his selfless dedication, gave up all his spare time to accompany me throughout the 2019 election campaign and helped me achieve my aim."
Her vision for Leeds Youth Parliament, extends providing unique experiences and insights into students' dream careers, equipping them with the tools they need to excel.
"I know that if elected as a member of the Leeds Youth Parliament, I can't achieve my goals alone. I'm hoping to work collaboratively with the relevant bodies, pooling resources and efforts to give students in Leeds and the UK more up-to-date knowledge around the changing the world of work and compatible education.
"I'm committed to achieving the best for my local community, and will work to help create a more promising future for the youth in our beautiful city."
UK Youth Parliament – Election Voting 2023
Anybody aged 11-18 living or going to school in Leeds is entitled to vote. They must vote for their top three candidates by putting the numbers 1, 2 and 3 in the designated boxes and putting a 0 in the boxes of the candidates who they do not wish to vote for. You can vote on this link: https://surveys.leeds.gov.uk/s/MYPVoting23/ or scan the QR code below with your mobile phone: