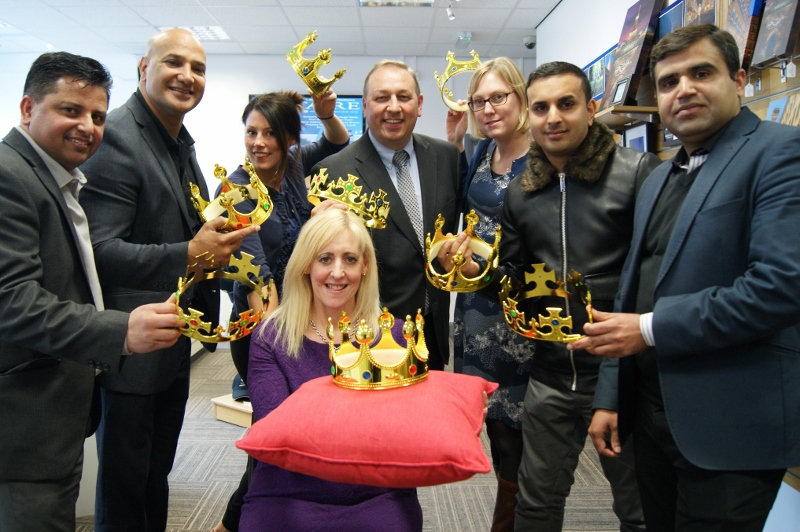 Bradford bidding to find the 'magic curry formula' once again
For the past half a decade, Bradford has been the unprecedented Curry Capital of Britain, landing the crown for five consecutive years.
Now, as the bidding process begins for the 2016 title, the city is once again aiming to make history as it looks to make it six in a row.
Visit Bradford, the destination marketing organisation for Bradford Council, will be organising the bid with voting now open for nominations for the restaurants that will form the bidding team.
People can vote for their favourite Asian restaurants from across the Bradford district, with the top four restaurants going forward to represent the district in the Curry Capital of Britain competition.
Patricia Tillotson, Tourism Manager for Bradford Council, said: "We have so many places to get a great curry in our district and we all have our favourite restaurants, so we want people to support theirs by voting in this competition."
The Curry Capital of Britain is an annual competition which sees cities from all over the UK compete to be crowned the nation's Curry Capital.
This year, the rules have changed and the competition will decide the Curry Capital of England, Scotland, Wales, Northern Ireland plus London who will all then compete for The Curry Capital of Britain title.
It's expected that over 20 cities and regions will take part in the contest.
Peter Grove founder and organiser of the Curry Capital of Britain competition, said: "Bradford has found a magic formula and understands the underlying message of the event, which is to promote cohesion where there was division.
"They have also used curry as a bonding agent to bring different aspects of Bradford society together. We will be using Visit Bradford's approach to the competition as a blueprint for other cities."
As part of the competition, all entering cities must host a range of fundraising events, with proceeds going to The Curry Tree – a charitable fund, raising and allocating money to deserving causes concerned with poverty, disaster and malnutrition.
People can vote for their favourite restaurant to be part of Bradford's Curry Capital bidding team in one of three ways: online at www.visitbradford.com/currycapital, via email at vote@fedrest.com, or in person at the Visitor Information Centres in Bradford, Haworth, Ilkley and Saltaire.
Voting closes for this stage of the Curry Capital of Britain competition on Monday 6th June.