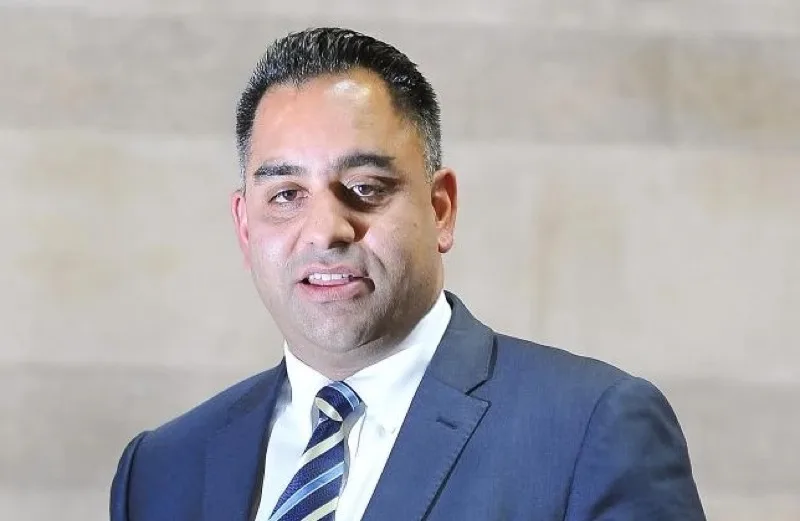 Byline: Ishtiaq Ahmed
Labour Party MP Imran Hussain, representing Bradford East, has resigned from his position as a shadow minister in Sir Keir Starmer's team for the New Deal for Working People.
He stated that he is stepping down in order to strongly advocate for a ceasefire in Gaza, citing substantial differences in his views compared to the party leader.
Sir Keir Starmer, the leader of the Labour Party and the official opposition to the Conservative government, has been supportive of Israel's actions in Gaza.
Hussain's resignation adds to the growing list of resignations by other Labour Muslim councillors on local councils throughout the country.
Mr Hussain's resignation letter, published on social media, said: "Over recent weeks, it has become clear that my view on the ongoing humanitarian catastrophe in Gaza differs substantially from the position you have adopted.
"A ceasefire is essential to ending the bloodshed, to ensuring that enough aid can pass into Gaza and reach those most in need, and to help ensure the safe return of the Israeli hostages."
Hussain expressed his belief in the right of every country to defend itself but emphasised that this should not be a pretext for violating international laws that protect civilians or committing war crimes. He condemned Hamas's actions and called for the universal protection of human rights.
Hussain described the situation in Gaza as a humanitarian catastrophe and stressed that an immediate ceasefire is the only way forward.
This resignation is seen as a significant challenge to Sir Keir Starmer's leadership, who is already under pressure to reconsider his stance on the Gaza conflict. Many are welcoming Hussain's decision, hoping for a change in the party leader's position or for him to step down as the Labour leader.