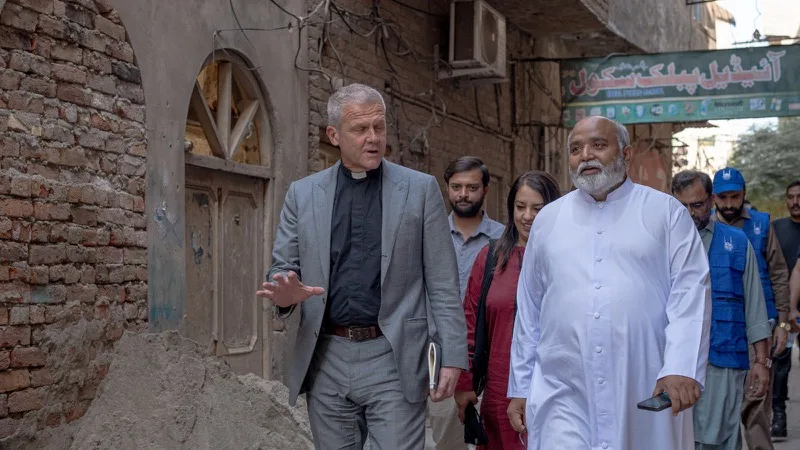 Naz Shah MP and The Very Reverend Andy Bowerman – Dean of Bradford, have expressed solidarity between Christian and Muslim communities after the recent riots in Jaranwala, Pakistan.
They met Christian families in Jaranwala, Pakistan, on Sunday 1st October, who were affected by riots in early September. More than one thousand Christian families were impacted by the senseless violence.
Mobs torched and vandalised churches and homes, forcing families to flee – with children and elderly people among the homeless, sleeping out in the open fields. People's food stocks and belongings were also destroyed in the blaze.
Civil society groups, religious scholars, and the government of Pakistan strongly condemned the attacks.

Naz Shah MP and The Very Reverend Andy Bowerman visited Jaranwala, with Islamic Relief, and saw how communities in Pakistan pulled together to support their neighbours regardless of their backgrounds, as they did during the devastating floods that hit the country last year.
This visit showcased the important role faith can play in easing tensions and building better understanding between faith communities.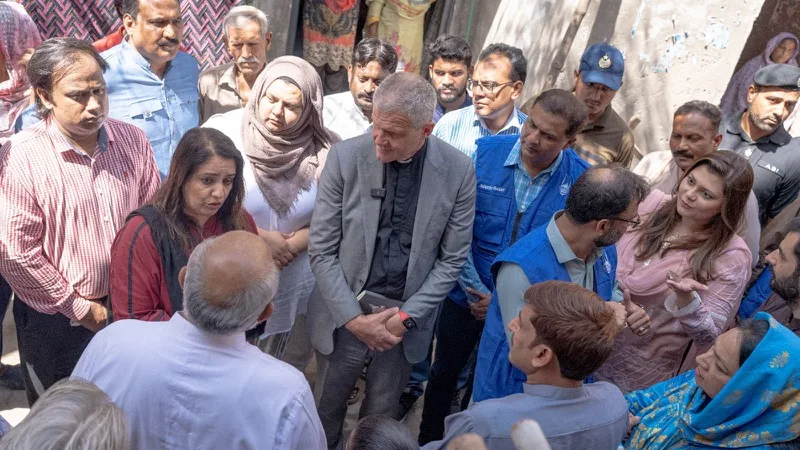 Naz Shah MP for Bradford West said: "No community religious or otherwise should be persecuted and driven out of their homes because of the faith they choose to believe in.

"This is why, as someone who campaigns so heavily on the rise of Islamophobia, I felt it was so important to stand up to the persecution some Christian communities have faced in this area of Pakistan.

"Being here, in person to provide aid, to show solidarity and also to ensure I can be a voice to call out such hatred makes me hope that these communities who have faced such struggles do not feel alone with no voice or support in their struggle."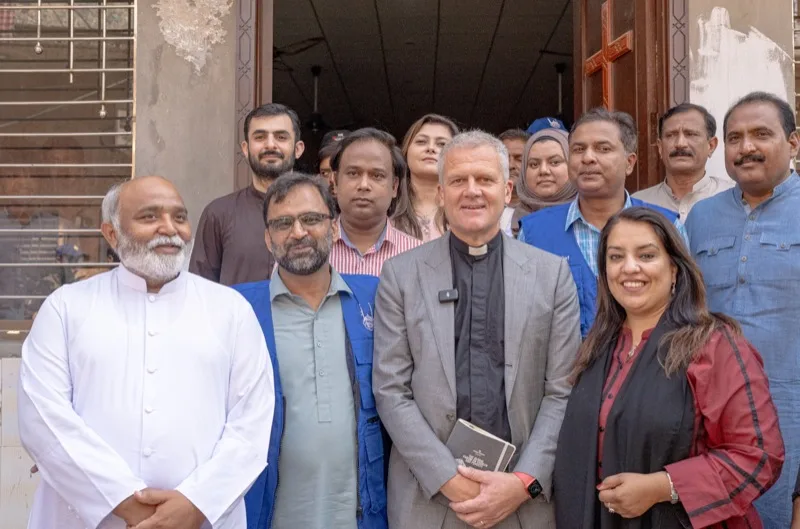 The Very Reverend, Andy Bowerman, said: "I am pleased to have been able to return to Pakistan with my friend Naz Shah MP to speak up for peace, which is at the heart of her and my faith. We pray that our short visit will be part of the narrative for change.
"Pakistan is a nation close to my heart having lived and worked there for a number of years. I stand with all people who are persecuted because of their religious belief."
After the Jaranwala riots, Islamic Relief's emergency response team distributed food packs and items including hygiene kits to displaced families. Children and adults were also in need of psychosocial support after witnessing extreme violence and the destruction of their homes.

Islamic Relief Country Director, Asif Sherazi said: "We welcomed MP Naz Shah and The Very Reverend Andy Bowerman, to Pakistan to show their support and solidarity in helping to bring communities together.

"Inspired and guided by our Islamic faith and our values, we condemn all attacks on places of worship and religious communities, and we provide aid to vulnerable people regardless of their faith. No one should be a target because of their religion."