Lata Mangeshkar lent her voice to over 5,000 songs in over a thousand Bollywood and regional language films
The late Lata Mangeshkar, 92, who's extraordinary career spanned almost 80-years, and recorded thousands of songs in some 36 languages, was given a state funeral in Mumbai to bid her farewell, followed by a two-day national mourning in India.
Lata jee's flawless voice became the soundtrack to hundreds of Bollywood films, filling the homes of millions and millions of South Asians across the globe. Her songs were played at weddings, celebrations, and even funerals.
Her songs, always echoed real emotion, were often sad and mostly dealt with unrequited love. She now leaves behind an unmatchable legacy.
Born in Indore on 28th September 1929, Lata jee first sang at religious gatherings with her father, Deenanath Mangeshkar, a trained singer in the world of theatre.
After she moved to Mumbai, India's film industry capital, she became a star with immensely popular appeal, enchanting audiences with her smooth but sharp voice and immortalising Bollywood music for decades to come.
Few musicians defined versatility like Lata jee, who's debut song was for a 1942 Bollywood film when she was just 13.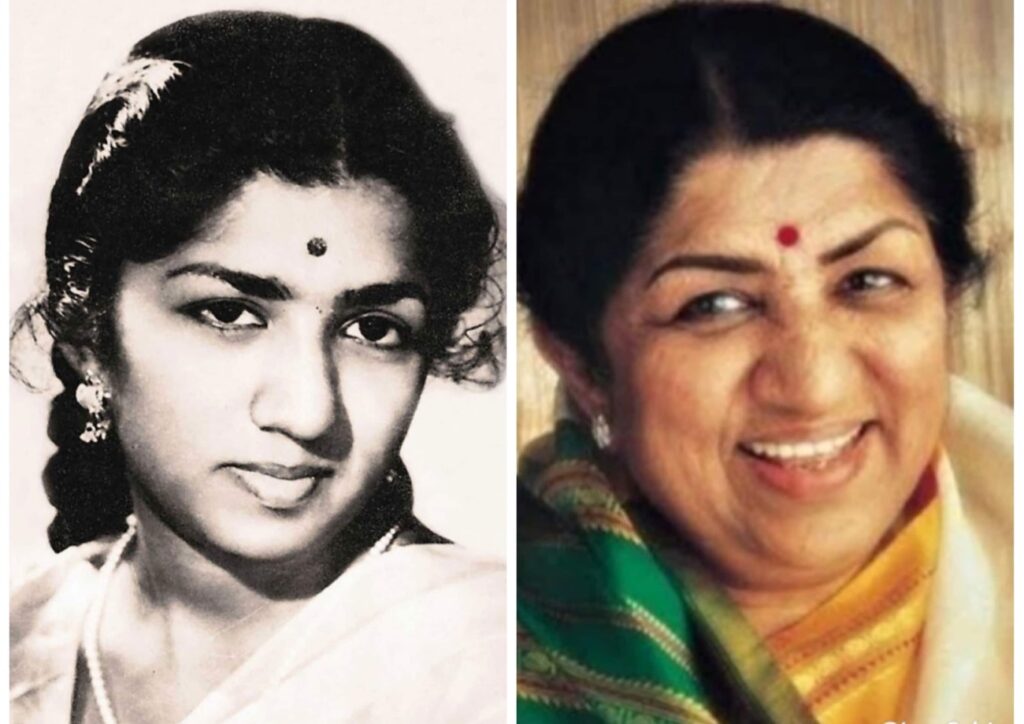 Her big break came in 1949 with the release of a haunting song titled 'Aayega Aanewala' for the movie 'Mahal'.
Soon after, she became an icon of the Indian film industry, lending her voice to over 5,000 songs in over a thousand Bollywood and regional language films.
Over the course of nearly eight decades, Lata jee was a major presence as a playback singer, singing songs that were later lip-synced by actors in India's lavish Bollywood musicals. She was fondly revered as the 'Melody Queen' and 'Nightingale of India'.
She sang for Bollywood's earliest women superstars like Madhubala and Meena Kumari and later went on to give voice to modern divas like Priyanka Chopra.
Throughout her career, Lata jee worked with almost all Indian music directors, including Madan Mohan, Naushad, S.D. Burman, R.D. Burman, the duo Laxmikant-Pyarelal and A.R. Rahman, selling tens of millions of records. She also won dozens of singing awards, earning her a near saint-like status in the Bollywood music industry.
In 2001, she received India's highest honour for civilians, the Bharat Ratna. The government of France conferred on her its highest civilian award, 'Officier de la Legion d'Honneur', in 2007.
Lata jee was the first Indian to perform at London's Royal Albert Hall in 1974. She never married and is survived by her four siblings.