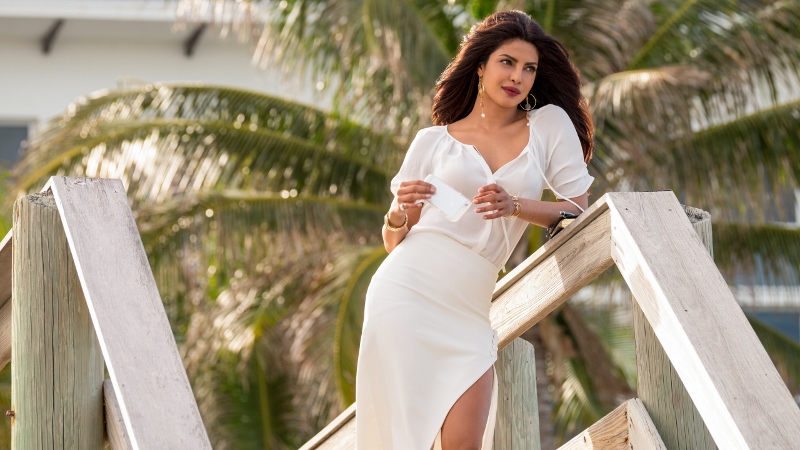 Priyanka Chopra rocks it in Baywatch as her role was re-written after originally set for male villian
Priyanka Chopra, one of Bollywood's rare females who's ventured into mainstream TV and cinema, will soon be sizzling on screens as the formidable opponent for Dwayne Johnson in upcoming movie 'Baywatch'.
The 34-year-old former Miss World takes centre stage as 'Victoria Leeds' in the adaptation of the 90s hit TV show Baywatch, but it's been revealed that her character was originally written for a male actor.
In the film, Priyanka is up against The Rock and Zac Efron who play two lifeguards with the responsibility of protecting Baywatch from the evil real estate tycoon/drug kingpin 'Victoria Leeds'.
Baywatch' film director Seth Gordon, said while looking for the person fitting the 'baddie role', he met Chopra for the first time over Skype and realised that he loved the idea of Dwayne going up against a female antagonist.
Gordon confesses that after the video call with Priyanka, he realised that the role originally penned for a male, needed to be rewritten to portray a female who could psychologically outsmart Mitch Buchanan (Dwayne Johnson's character) and take advantage of all that male ego stuff.
And we can tell you – Priyanka's done it like a 'Don'!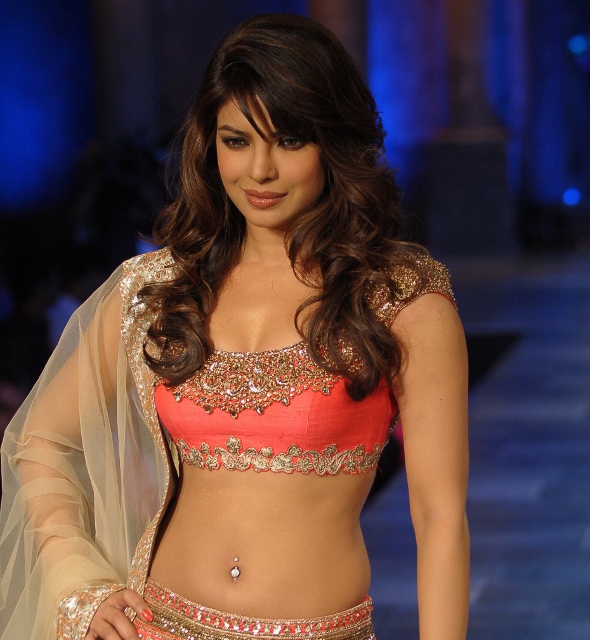 Now, Priyanka Chopra is up there on the wall alongside Signourey Weaver (Alien), Jessica Chastain (Interstellar) and Angelina Jolie (Salt), as one of a handful of women who have been given roles in movies originally meant for men.
In 'Baywatch' – Victoria Leeds is using the Flordian beach, where Johnson's character Mitch Buchanan is the lifeguard in charge, as a way of smuggling drugs into the country.
Priyanka commented: "Victoria Leeds is a woman in a man's world, and she's not just a random woman with money – she's self-made.
"This is not just drugs and money for her, it's power. That's the cause.'
Zac Efron stars as Matt Brody, originally played by French actor David Charvel, and taking on Pamela Anderson's character CJ Parker is Kelly Rohrbach. Playing Summer Quinn, once played by Nicole Eggert, is Alexandra Daddari, while Mitch Buchanan was a role made famous by David Hasselhoff. The film releases in cinemas on 29th May.