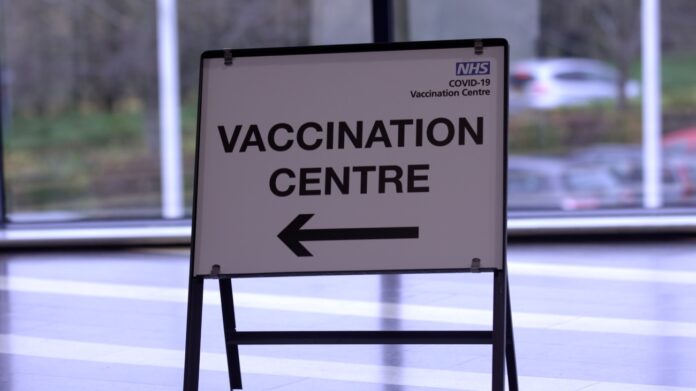 Some NHS Covid-19 vaccination centres have been forced to close due to the weather, with heavy snow set to bring disruption to south-east England and East Anglia as bitterly cold winds grip much of the nation.

Though some vaccination centres were closing due to snow, just over 13 million people have now had a Covid-19 vaccine jab.
The total number of people to have received a first dose of the coronavirus vaccine in the UK has passed 13 million, as another 1,001 deaths were reported.
13,013 new cases of COVID-19 were reported, up on the 12,364 yesterday. The total number of cases of coronavirus in the UK to 3,985,161, and the number of deaths to 114,851.
A further 411,812 people have had a first dose of the coronavirus vaccine, meaning 13,058,298 people in the UK have received a jab.
The Chairman of the UK Statistics Authority, Sir David Norgrove, has called for more granular breakdowns in the vaccine statistics, to show the age, ethnic group and priority group of those receiving jabs.
He said data should also be routinely published showing the vaccination type – either Pfizer BioNTech or AstraZeneca – arguing that such information is in the public interest "particularly in the context of the media coverage on vaccine efficacy and sustainability of supply".
Earlier it was revealed that new symptoms, including a loss of appetite and muscle aches, could be indicators of COVID-19 following a study by Imperial College London.
The other new signs to keep an eye on were chills and headaches, according to a study of more than one million people.
Meanwhile, Prime Minister Boris Johnson said that people will have to "get used to the idea" of being vaccinated again in the autumn following the emergence of numerous variants of the coronavirus.
His words came after the discovery that the Oxford/AstraZeneca vaccine may only offer limited protection against mild disease caused by the variant discovered in South Africa.