The events of last year brought profound changes to all of our lives. For many, work lives have been upended or drastically changed.
Looking for a new job may be a daunting task, but accessing the vast amount of resources and support in your local area can assist with finding new horizons.
And the UK Government's 'Plan for Jobs' is at the heart of the UK's recovery from the economic impact of the pandemic, and is already helping people of all ages back into employment.
An unprecedented £280billion support package has been provided to safeguard jobs in every region and nation of the UK, with support now extended until April 2021.
Over the past ten months, the UK Government has helped millions of people to continue to provide for their families as part of its 'Plan for Jobs' to protect, support and create employment.
Across the UK there is a range of support to get people back on their feet and thriving in work – whether it's help to switch careers by developing new skills, bespoke support to spot key local vacancies or training to grow the confidence to land that all important new role.
The UK Government continues to builds on the nine million jobs already protected through the furlough scheme, £13 billion provided for the self-employed, and billions of pounds in tax deferrals and grants for businesses.
Visit gov.uk/jobhelp for help and discover opportunities in your own area.
UNIVERSITY OF BRADFORD: Teaching how to up skill and reskill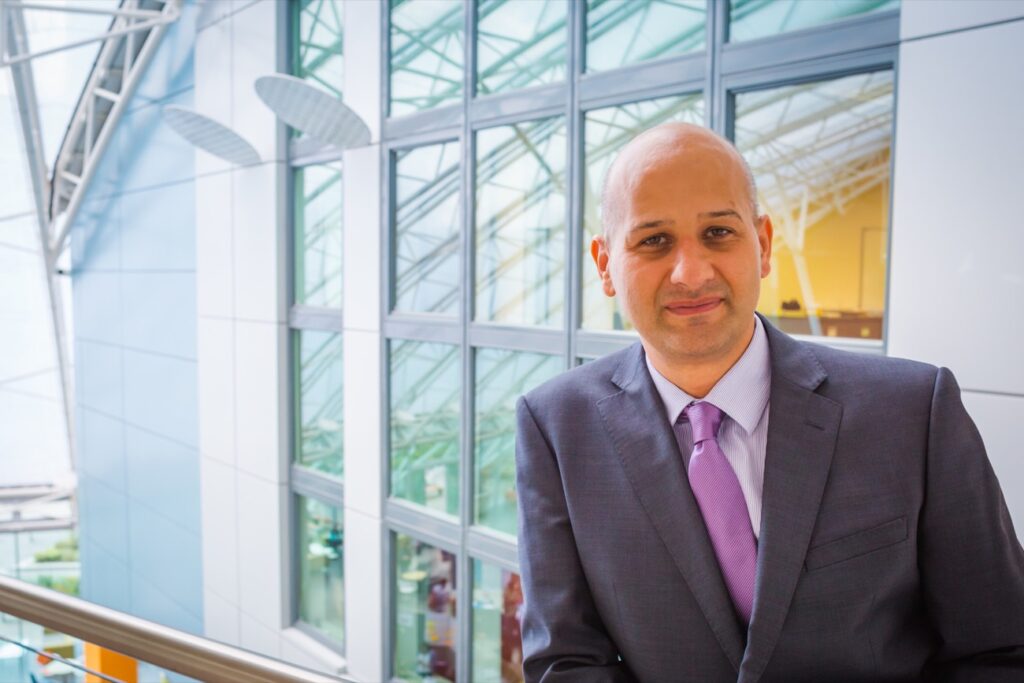 Deputy Vice Chancellor Professor Zahir Irani, from the University of Bradford says: "As a civic University it is important that we are part of and support our regional economy, we recognise that if the city does well and its people do well, we in turn will do well.
"It is well known that the effect of the pandemic on the job market has been devastating, particularly for young people who are trying to secure their first role, or who are keen to develop skills and experience to improve their employability.
"We were invited to join the Bradford Council Kickstart Consortium in the Autumn and have been overwhelmed by the enthusiasm from managers across the University who are willing to introduce the work placements and offer their support and share their skills and experience with the successful candidates.
"This would seem like an ideal time to introduce the Kickstart Scheme which provides funding to create new job placements for 16 to 24 year olds on Universal Credit who are at risk of long term unemployment.
"The Kickstart programme gives us an opportunity to provide the district's young people in acquiring the necessary skills and experience to position themselves for employment opportunities when the economic recovery starts.
"Social inclusion is a strong value of the University and we are pleased to be in a position to support this initiative by providing opportunities for young people in Bradford to upskill and reskill and to broaden their future employment prospects and horizons.
"The applicants are from all quadrants of the broad young and diverse population we have within the Bradford district, and will each bring them different skills and experiences that they can further develop during the placement, through on the job learning as well as additional learning and development opportunities we will provide as part of their placement.
"We currently have approval for 69 posts with a further seven pending; and placements are across a wide range of job families including administration, technical, retail and estates and facilities.
"We had intended to start placements from January 2021 but due to the current Covid-19 restrictions we have made the decision to start welcoming young people into the newly created roles from March 2021 when we are confident that some of the roles can be managed and supported remotely.
"Recruitment will continue throughout the year with the expectation that some of the placements will be offered multiple times throughout the Kickstart Scheme."
BOOSTING CONFIDENCE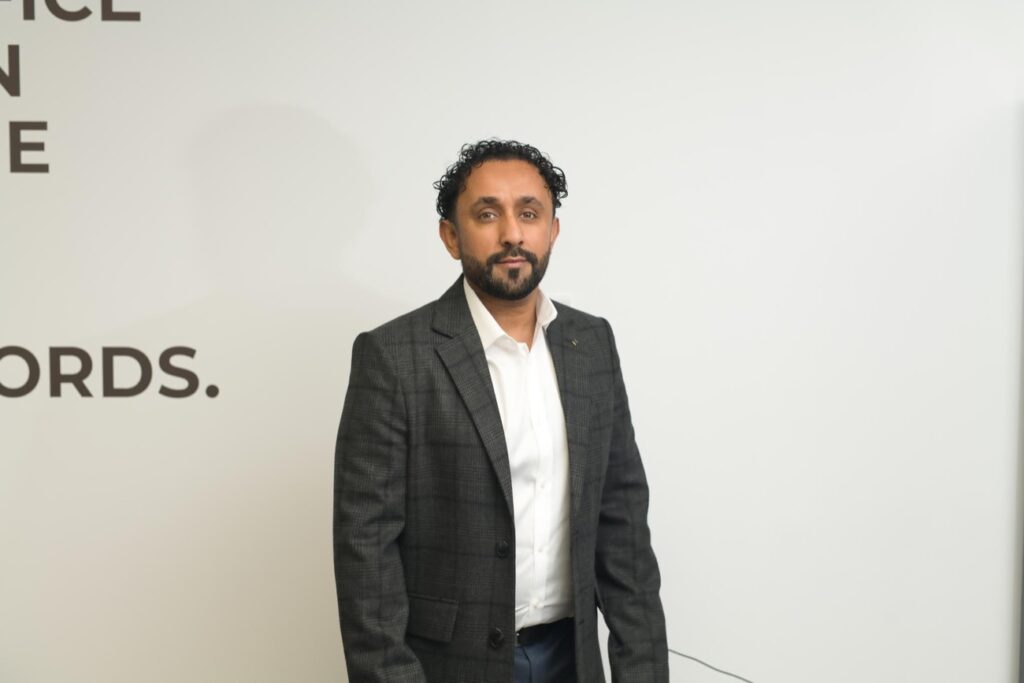 Safwan Hanash is the recently-appointed Business Development Manager at Embark Learning at the Wallsall Jobs Centre, West Midlands, who previously was part of the operational management team that set up the Nightingale Hospital.
Embark Learning's works with Fairway under the MyCare Portfolio (MCP) to deliver a Sector-based Work Academy Programme (SWAP) for people who work in the care sector.
"SWAP has given individuals an opportunity to get into a sector that might be very difficult for them to get into without having the experience and credentials.
"If they were to apply directly to an employer, they probably would struggle to get a response, let alone an interview. SWAP gives people an opportunity, that foot in the door, to get into a job or a sector they might be interested in without having the experience.
"From a business point of view, it also gives businesses an opportunity to support local communities train them to standards of their own staff.
"There's some excellent opportunity for getting into employment and refreshing your skills, particularly if someone's previously worked in care and now wants to come back, but are worried because they don't have the up-to-date knowledge and skills.
"And many have come onto the programme after being furloughed due to the current climate. Some as a result of Covid-19 have lost their jobs. The hospitality sector has been hit, the retail sector has been hit. The amount of people who've been applying from those sectors, honestly, it's been immense.
"Fifty per cent of the Fairway workforce are fully homegrown via our academy/MCP. That makes up for over 125,000 hours of care within an annual wage bill of £100m alone.
"The vision is to work towards a fully homegrown care team in the future via SWAP; and developing them, training them and growing the team in the future. Some now have progressed onto nurse training, some have come back to Fairway as qualified nurses, so it's like 360 degree journey.
"For us, it's about giving people that opportunity. But the beauty about it [SWAP] is that you don't need to have experience, because a lot of people have personal experience of care – whether it's commercial (paid) or personal (looking after parent/child) – that's still important.
"Then, it's about relaying that to that individual to give them a bit of confidence. To say, 'You know what, you have got experience and skills, don't worry about it, we'll develop it'."
LIFECHANGING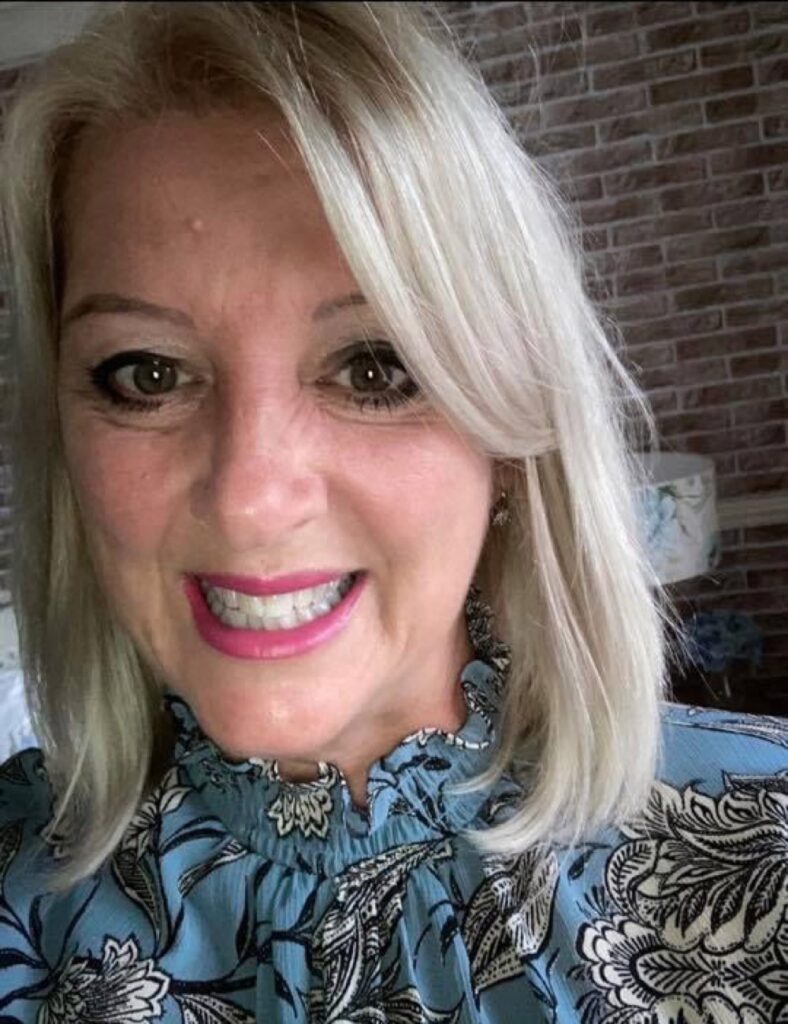 A long-time airline cabin crew member's soft toy enterprise really took off after the pandemic clipped her wings.
Julie Britton set up Britton's Bears and Bunting with the help of the UK Government's New Enterprise Allowance (NEA).
The Wigan entrepreneur had served airlines for 21 years before being made redundant last March.
She signed up for Jobseekers Allowance after her search for work led to countless rejections.
"It was my son Dayle who suggested I made bears. I was a machinist when I left school," explained Julie.
She bought a pattern online and her creation was a success, so she continued making more memory bears from recycled fabrics including old airline uniforms.
Julie was offered an NEA and referred to a business mentor, receiving £65 weekly for 13 weeks then £33 for 13 weeks.
"I was really low before I started the business. I felt I had no direction. Having the business has given me focus and really perked me up."
Fashion icons Julien Macdonald and Paul Costelloe, both designers of British Airways uniforms, have praised Julie's work.
"We don't know what the future will bring but my little business is now established and will carry me forward."
What support schemes are available?
Kickstart Scheme

The Kickstart Scheme is a six-month paid job with a local employer, paid for by the Government. It provides a fully funded opportunity for young people to gain experience of working in one of Britain's most exciting companies.
The Kickstart Scheme was announced by the Chancellor in the Summer of 2020, and will offer hundreds of thousands of job opportunities over the next two years. A £2 billion pot will help to fund exciting positions in businesses across Britain.
Jobs from the Kickstart Scheme are open to 16-24 year olds who are claiming Universal Credit and are at risk of long-term unemployment.
Sector-based Work Academy Programmes (SWAP)
SWAPs are an opportunity for jobseekers who are claiming either Universal Credit, Jobseeker's Allowance (JSA) or Employment and Support Allowance (ESA) to build their confidence in a new line of work, enhance their CV, and gain invaluable work experience and training.
So far, they have helped over 40,000 people across the country with employers from a range of industries stepping up to offer placements. Each SWAP focusses on working in a particular industry, such as care, construction or logistics and lasts up to six weeks, consisting of three parts:
▪ Pre-employment training – a short module of vocational training run by a local college or training provider.
▪ Work experience with an employer in the industry – giving jobseekers the chance to learn new skills on the job.
▪ At the end of the programme, either a job interview with an employer in the sector or if an interview cannot be offered, help with the application process.
DWP / New Enterprise Allowance (NEA)
NEA provides money and support to help people receiving certain benefits (including Universal Credit, Jobseeker's Allowance and Employment and Support Allowance) to start their own business. For the self-employed, it helps to develop their business.
Support includes a mentor, to give advice and guidance as the new business begins to trade, a weekly allowance worth up to £1, 274 over 26 weeks. They can also apply for a loan to help with start-up costs if the business is less than two years old.
More than 215,000 jobseekers have become their own boss since the scheme launched in April 2011.
HOW TO FIND OUT MORE?
Visit gov.uk/jobhelp for help and discover opportunities in your own area.