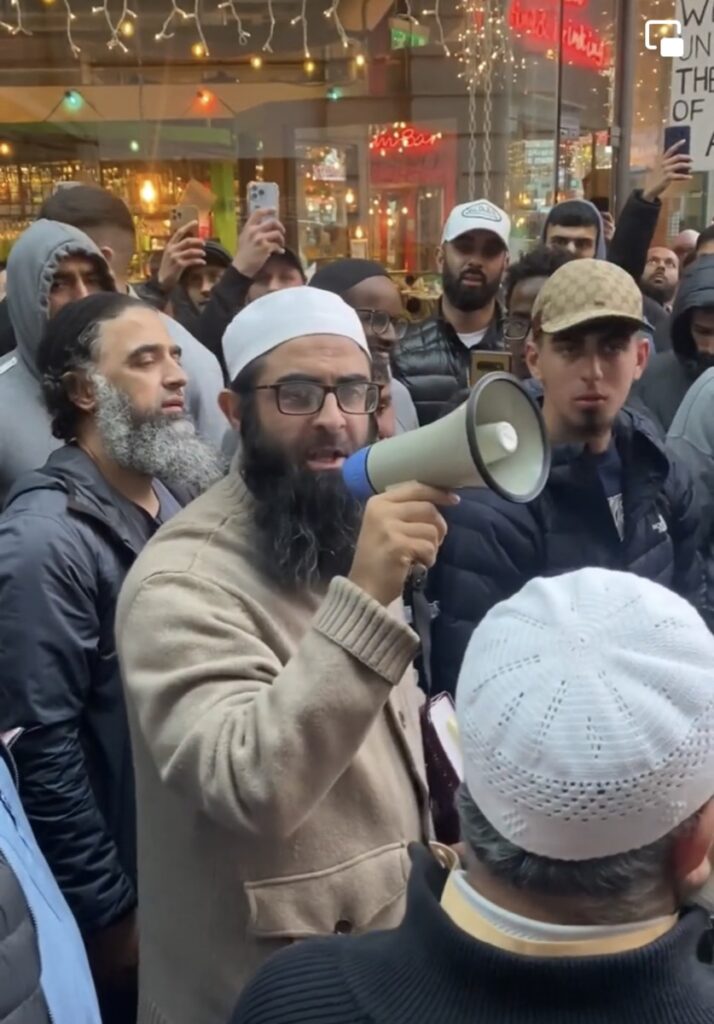 The nationwide release of a film in cinemas, which provokes tensions amongst Shia and Sunni Muslims, has sparked numerous protests across the UK. Cineworld and Showcase confirm they have dropped the film from all its venues.
The film titled 'The Lady of Heaven', released in cinemas such as Vue, Cineworld and Showcase on 3rd June, had already garnered a great deal of controversy prior to its release. It's been banned in Iran (a Shia majority nation), and other countries such as Pakistan and Egypt.
British Muslims expressing their outrage for the film since it's release over the Queen's Platinum Jubilee weekend, describe it as blasphemous and one which promotes sectarian narratives, as well as carrying significant historical inaccuracies.
The plot for 'The Lady of Heaven' revolves around Laith, an Iraqi and Shia child in the middle of a war-torn country. After losing his mother in an enemy-led house fire, Laith found himself a new home with an elderly woman who tells him the story of Fatima (ra), the daughter of Prophet Muhammad (pbuh).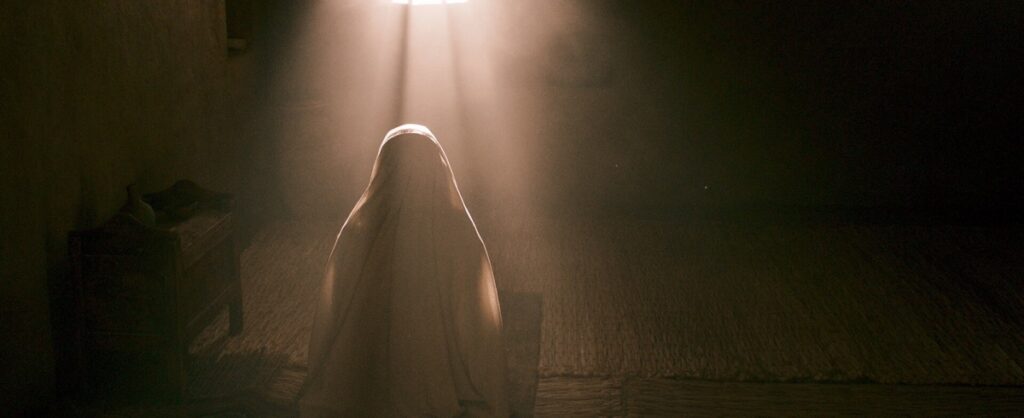 Though Fatima's (ra) face is never shown, Prophet Muhammad's (pbuh) face is a mixture of computer generated imagery (CGI), causing additional deep upset among the Muslim communities.
Critics state the vehement depiction of Prophet Muhammed (pbuh), and that against his three most beloved companions, and how the caliphate was supposedly seized from the Ahl ul Bayt, is shocking and unacceptable. Abu Bakr (ra) and Umar (ra) who were the first two caliphs and are seen as two of the holiest figures among Sunnis, are depicted as deceitful, conniving and dishonest – characterisation that has caused significant anger among Sunnis.
Imam Qari Asim MBE said: "The film Lady of Heaven is deeply offensive and inflammatory and has caused much distress to Muslims across Britain.
"The film directly disrespects Prophet Muhammad (pbuh) and spread false information on Islam. The aim of the film seems to be to cause hurt and pain, as well as cause division and sectarianism, which could potentially provoke violence, because Muslims believe that depictions of these noble figures should not be made.
"The Muslim leadership has been urging everyone not to rise to the provocation and to make their views known in a measured and peaceful way.
"There are radicals who over the years have been marginalised because of the peace building work that many in our communities have done. Unfortunately those who were waiting in the wings to flame tension and division, will use this as an opportunity to do so. We must not give fuel to the haters and extremists whilst trying to "deal" with this film in the best interests of our values and communities."
British-made by Enlightened Kingdom productions and backed with a £15Million budget by anonymous financial investors, 'The Lady of Heaven' is directed by Eli King and written by controversial cleric Yasser Al-Habib.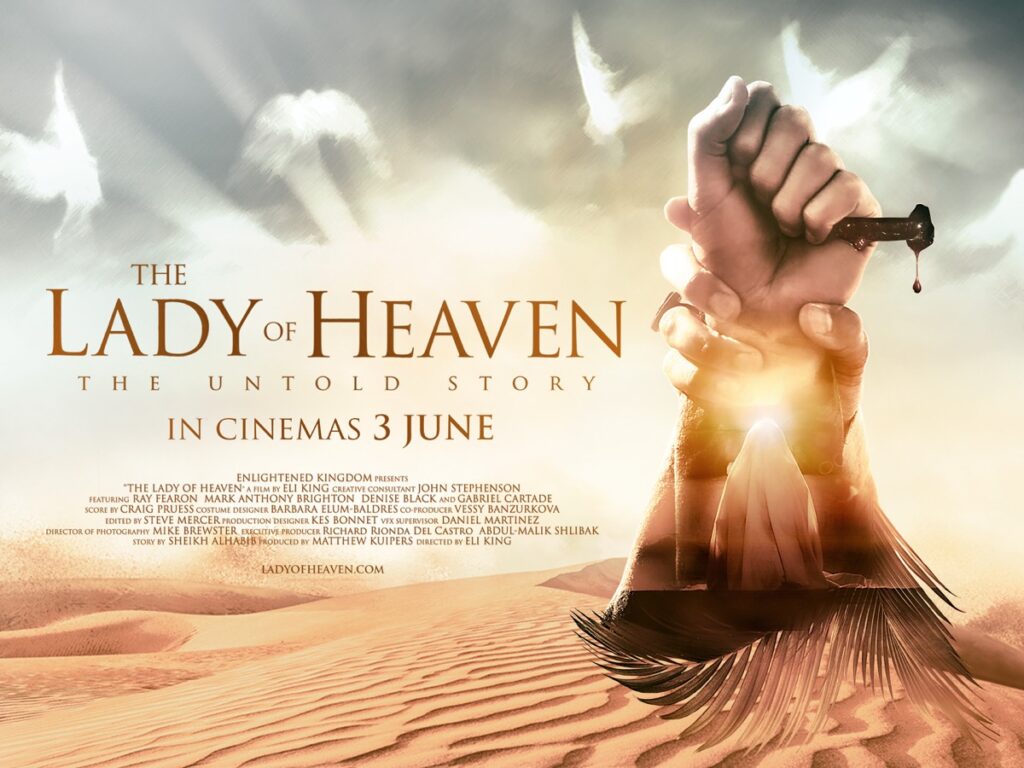 In an email to a petition titled 'Remove The lady of Heaven from UK cinemas' on www.change.org, Cineworld confirmed: "Due to the recent incidents regarding screenings of 'The Lady of Heaven', we have made the decision to cancel upcoming screenings of the film nationwide… Please accept our sincere apologies for the caused inconvenience."
Al-Habib, a notorious UK-based hate preacher, is widely known for his derogatory rhetoric and hate-speech against Sunni Muslims. A Kuwaiti Shia scholar based in London, he has previously angered Sunni Muslims by calling Aisha (ra), the third wife of the Prophet Muhammad (pbuh), 'an enemy of God'. The cleric was previously jailed in Kuwait and had his citizenship stripped. Senior Iranian clerics have described him as a 'mad man' and accused him of inflaming tensions between Sunnis and Shia.
Protesters in recent days have made clear they will not stand idly by and allow the 'hate-preacher' Al-Habib to use a mainstream platform.
One critic, Mohammed Ali says: "These mobs (filmmakers) hold an intolerant, narrow-minded and dogmatic view of Islam. This does not represent the majority of moderate Muslims across the UK who support freedom of speech and freedom of expression.
"Their goal is to spread false accusations about this film in an attempt to enforce their own marginal religious interpretations."
An online petition titled 'Remove The lady of Heaven from UK cinemas' on www.change.org has been launched and has gained around 126,000 signatures in just a few days.