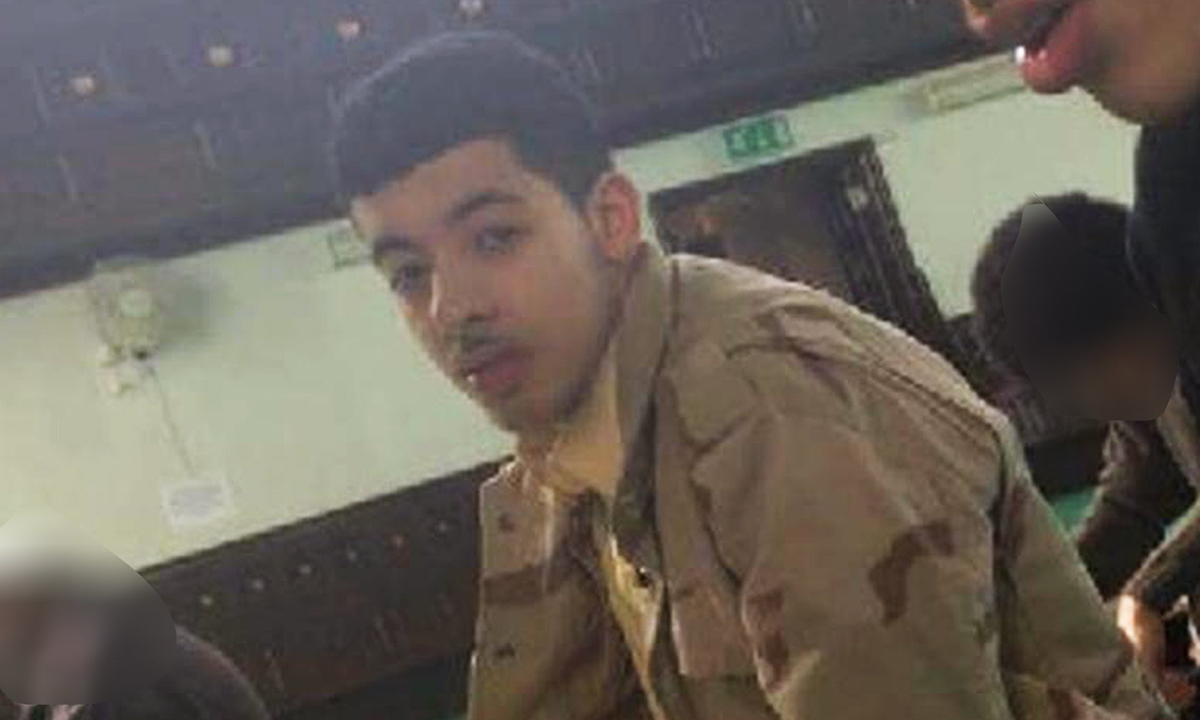 The man who carried out a suicide attack at Manchester Arena on Monday 22nd May, was "likely" to have not acted alone, Home Secretary Amber Rudd says.
Former Salford University student, Salman Abedi, blew himself up at the Arena killing 22 and injuring 64 people up at the end of an Ariana Grande concert.
Witnesses at the arena described seeing metal nuts and bolts among the debris of Monday's bomb.
It's been revealed that Abedi had a "really bad relationship" with his Libyan parents, was known "up to a point" by the intelligence services.
So far, Police have arrested a total of three men in Manchester in connection with the bombing.
Prime Minister Theresa May announced the UK terror threat level is now up to its highest level of "critical", meaning more attacks may be imminent. It's only been at this level twice before.
The arena bombing is the worst attack in the UK since the 7th July bombings in 2005, where 52 people were killed by four suicide bombers.
Last night Mrs May announced soldiers will be placed in key public locations to support armed police in protecting the public.
It is understood that between 400 and 800 troops will be deployed in the first instance. Up to 3,800 are available.
Military personnel, working under the command of police officers, will be seen will be seen at events and public spaces such as shopping centres.
Meanwhile, security as been stepped up in the capital, with specialist police officers deployed "to spot the tell-tale signs" that a person may be carrying out hostile reconnaissance or committing other crime.
The Palace of Westminster has been closed to the public following police advice, and will not re-open until further notice, and the Changing the Guard ceremony at Buckingham Palace has been cancelled today. Security has been tightened at Number 10.
Those injured in the Manchester Arena bombing are being treated at eight Greater Manchester hospitals, of which 20 people are in critical care. Some have lost limbs. The wounded include 12 children aged under 16.
Several people are still missing, including Eilidh MacLeod, 14, from Barra in the Outer Hebrides, Chloe Rutherford, 17, and Liam Curry, 19.
A hotline has been set up for people concerned about loved ones – 0800 096 0095.
---
"CRITICAL": Highest Security Threat Level
The highest threat level, decided by the Joint Terrorism Analysis Centre – a group of experts from the police, government departments and agencies – has only been reached twice before.
The first time the threat level was raised to critical was in 2006 during a major operation to stop a plot to blow up transatlantic airliners with liquid bombs.
In 2007 security chiefs raised it once more as they hunted for the men who had tried to bomb a London nightclub, before going on to attack Glasgow Airport.
Anyone with information about the attack can call the anti-terror hotline on 0800 789321.
---