Hundreds of Muslim worshippers gathered together for Eid prayers in an Ikea car park in Germany, in the most awe-inspiring socially-distanced COVID-19 moment to date.
Drone footage from the gathering on Sunday 24 May in Wetzlar, near Frankfurt, shows 700 worshippers praying together from a safe distance, using parking spaces and lanes to ensure everyone had their own dedicated area.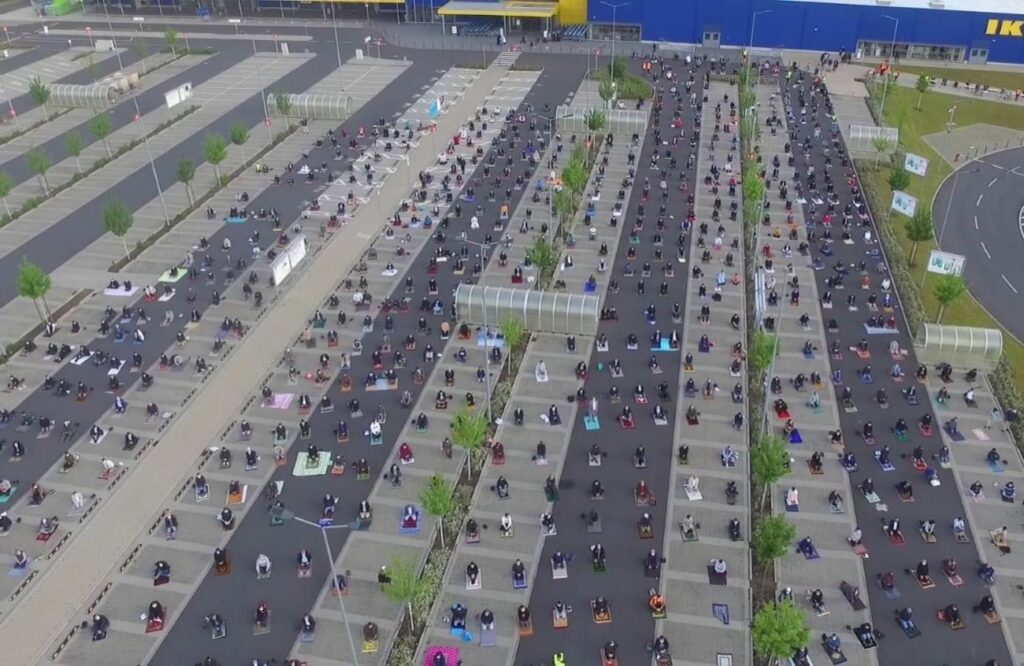 With many mosques and religious buildings across the globe currently closed due to the coronavirus pandemic, people have been having to think outside the box for this year's Eid celebrations.
The Islamic Community Milli Goruş (IGMG), which organised the event, came up with a brainwave that would allow hundreds to congregate safely, and approached the Wetzlar Ikea store to ask if they could use the out-of-action car park.
The group has since thanked all those who helped make the 'extraordinary prayer' session possible, including local police.
In a Facebook post, the group said: "We congratulate all the Islamic world and the Muslims living in the world with our sincere wishes and wish our Lord to bring you many more holidays.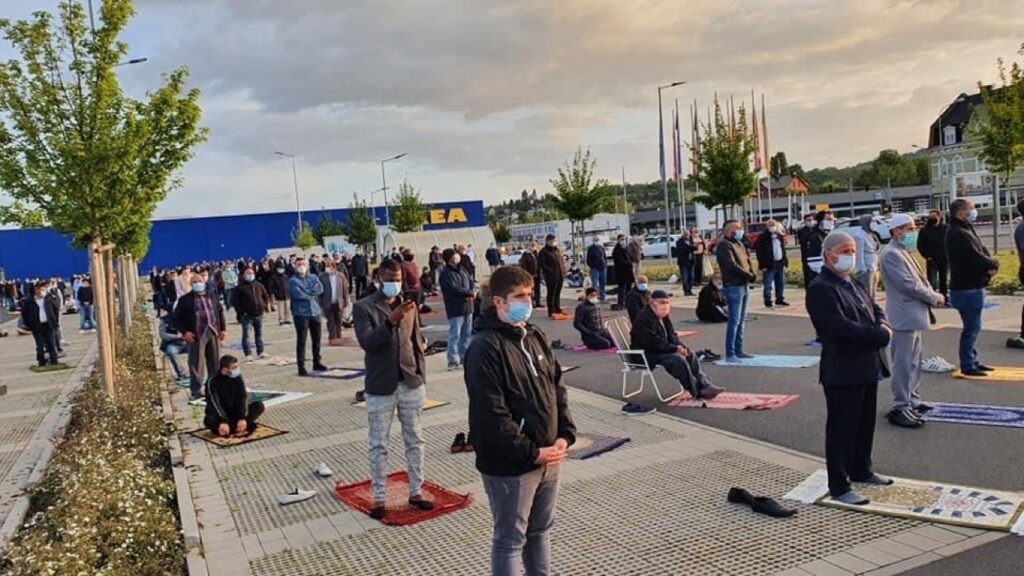 "We have done holiday prayer as a nation in the open air with 700 people. May my Lord always keep our unity and solidarity."
Another post added: "We would like to express our gratitude to the Wetzlar police, the Wetzlar regulatory office, to IKEA Wetzlar and others that made this extraordinary prayer possible […] Thank you so much."
Many social media users had nothing but love for the event, praising those who had helped make it happen.
"What a beautiful view and what a beautiful alternative," one person wrote on Facebook.
Another said on Twitter: "What a wonderful idea!"
A third added: "This makes me happy. I know some of my religious friends struggled with the lack of close physical connections during Ramadan, so it's beautiful to see a community come together in a safe way."