Pakistani fashion designer Maria B and her husband Tahir Saeed have defended their decision to send their cook, a coronavirus patient, back to his village.
Earlier this week, she posted a desperate video on social media pleading the Prime Minister Imran Khan to intervene in her husband's arrest.
The video went viral and had a mixed bag of comments. Many slammed the 'elitist culture' of Pakistan and said those in positions of power and wealth often consider themselves above the law.
Now, after his release from custody, the couple posted a 20-minute clip "explaining the issue". But just like the first video, social media users are not convinced.
According to reports Tahir Saeed, also the co-owner of his wife's retail brand, had sent their family cook back to his village in Vihari, Punjab without alerting the authorities.
Maria Butt condemned the manner in which police had raided her home in the middle of the night and dragged her husband away.
She said they were teated like culprits and alleges she was mishandled by officers.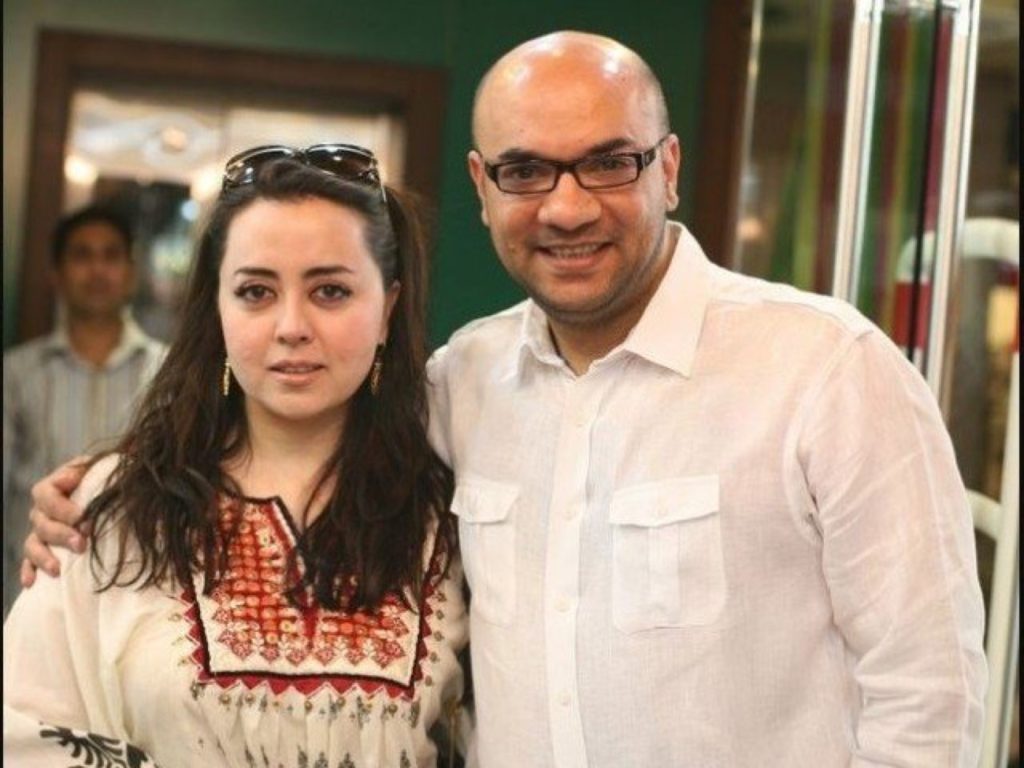 She questioned why "they had to endure such treatment when her own family was in danger of catching the coronavirus".
In the plea video, Butt is heard saying: "This is an appeal to Prime Minister Imran Khan.
"Last night my house was raided by police men as if I was the biggest drug mafia don in Lahore, with guns.
"They took away my husband and they told him that there's an FIR registered against him and arrested him without a lawyer. They didn't even wait for the lawyer to come, at 12:30am in the night. Nobody was up, we tried calling so many people but nobody was up."
"We are the ones who are suffering, we're the ones whose tests are coming out positive anytime now – my entire family. And we are the one who are the culprits? And we are here to be arrested? Is this the kind of system we have in Punjab?" she said.
Saeed reportedly had instructed the COVID-19 tests from a private laboratory for the entire household, including staff. Their cook Omer Farooq had tested positive.
According to the Lahore police sources, Saeed was arrested by the Nishtar Colony Police for allegedly sending his infected cook away, amidst the pandemic.
It's understood the cook changed two buses to reach his village, thus endangering many others who may now become indirect transmitters of the virus.
As Maria B's post started trending on Twitter in Pakistan and thousands of posts about the issue rolled in.
Largely, tweets were not convinced of here stance and slammed the couple for allegedly not following proper protocol regarding known coronavirus patients.