An enthusiastic Islamic youth group recently connected with Huddersfield's busy public in the spirit of influencing a more unified community.
With the aim of building bridges, some 15 young Muslim teenage girls from the charity Kumon Y'all, headed down to Huddersfield town centre on a crisp Saturday morning.
ADVERT: Want a true taste of the Punjab? Visit 'Fanoosh' on Street Lane, Leeds
---
Their aim was to bolster their 'Love Thy Neighbour' project and it's key objectives of compassion and positivity.
In an effort to promote community cohesion, the girls equipped themselves with fun-loving sentiments such as food, balloons, conversation, smiles and laughter.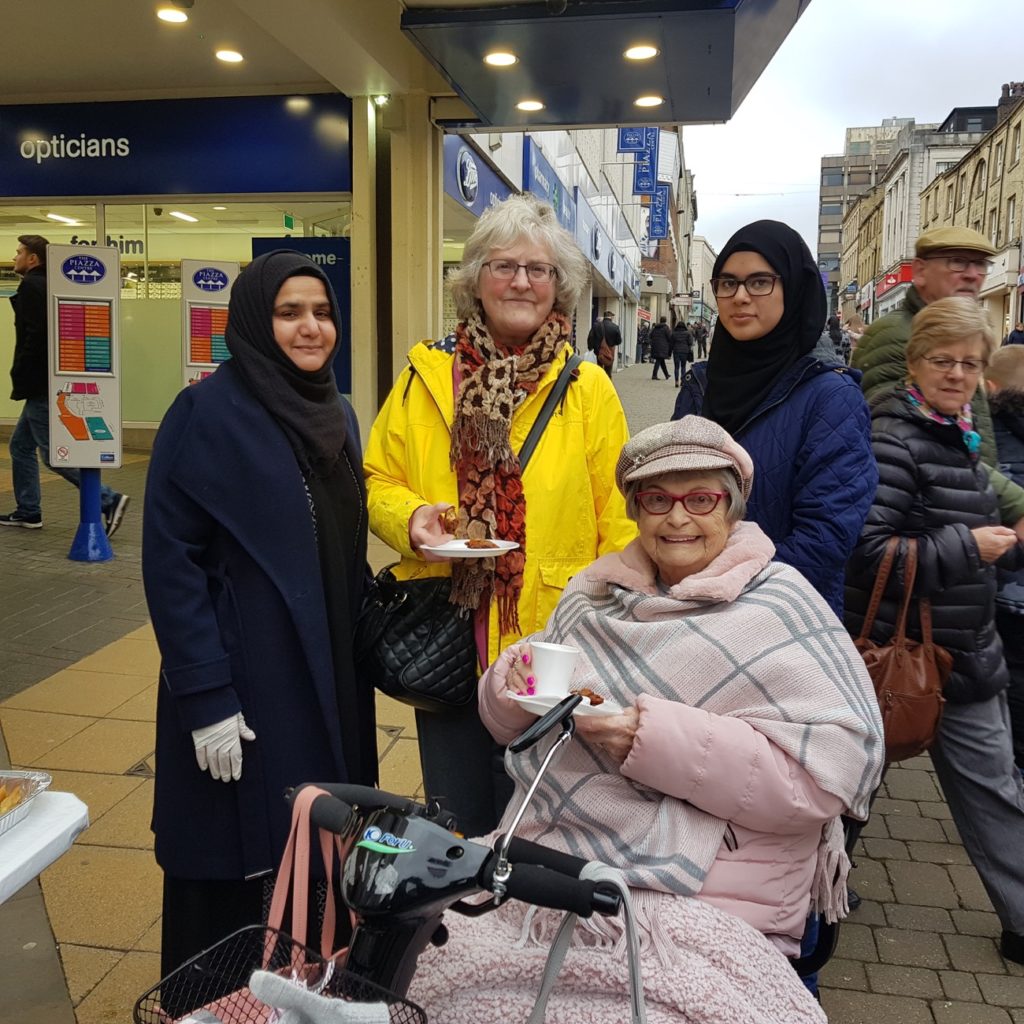 Kumon Y'all's infectious optimism quickly rubbed off. Many passers-by and weekend shoppers stopped for a friendly chat and praised the teenagers and their gumption to spark conversations with complete strangers.
Preparations for the Saturday began days prior. Kumon Y'all's boys set to work tying labels and ribbons to water bottles and helped girls handpackage the sweet cones. The kebab mixture and the samosas were prepared ready to be fried on the day and, Safiyyah taught the skill of balloon modelling to volunteers.
Early on the morning, team leaders were busy at work preparing the hot food ready to be packaged and travelled to Huddersfield Town Centre. Once the team was finally fully assembled at 10am they set off.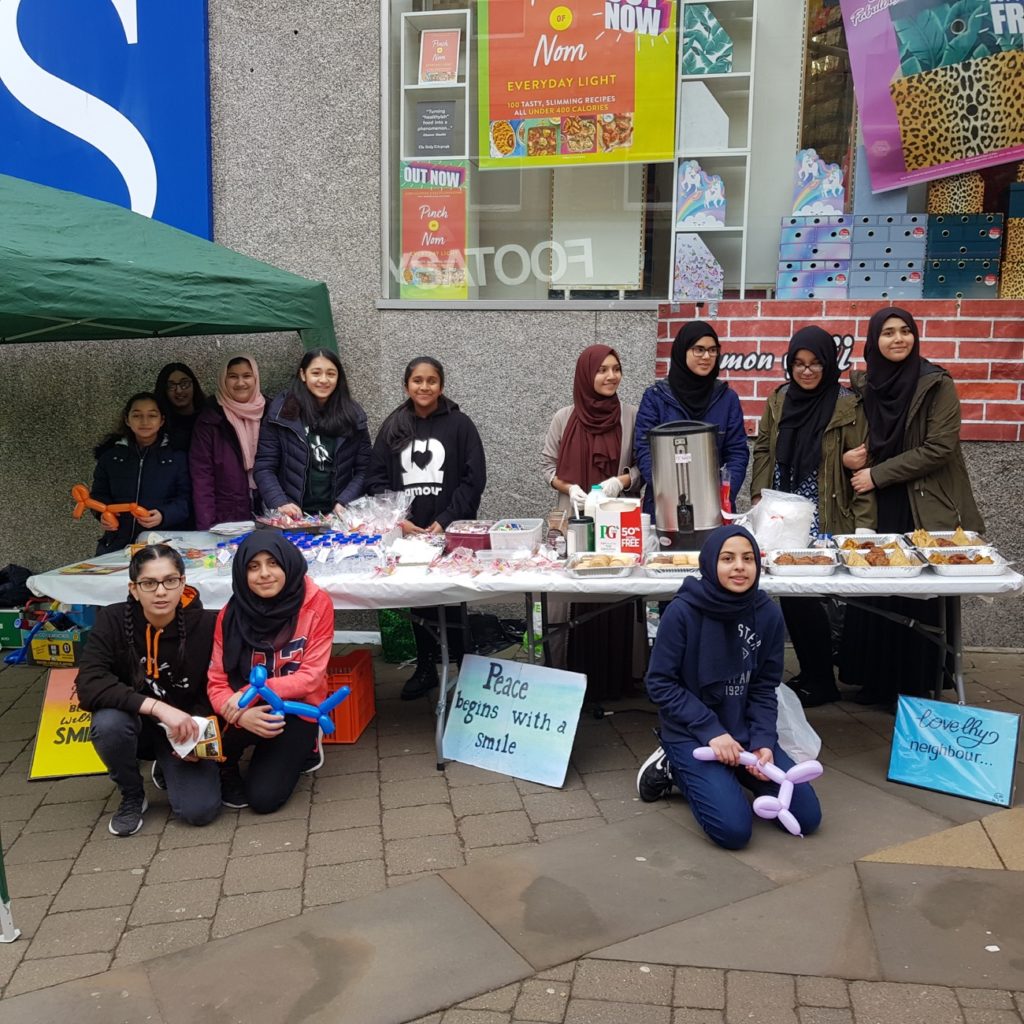 Upon their arrival, tables, tents and banners were swiftly put up and the assembly of the food, sweets and toys laid over top. Hot drinks were ready to be made on order with connections from the store behind.
The overwhelmingly positive response was well received through plentiful smiles, chatter and united the spirits of both the team and the people of Huddersfield.
"I think it was a great way to fight the prejudice against Muslims and show people that Islam is more about spreading peace and joy than anything else," said volunteer Rumaisa.
Saffiya said: "I was proud to be part of such a great community event. All the smiles we got showed how our efforts didn't go to waste. Islam is a peaceful religion unlike how it is portrayed in the media regularly."
Meanwhile Arooba said the project was a great success: "People were willing to start a conversation with us. They wanted to know more about our youth organisation. We thoroughly enjoyed talking and handing out food and hot drinks to others".
ADVERT: Want a true taste of the Punjab? Visit 'Fanoosh' on Street Lane, Leeds