A third boxing legend dropped in at Mr T's to sink his teeth in a selection of satisfying mouthwatering delights and slurp up a fabulous milkshake named especially after him.
World heavyweight champ Deontay Wilder, 33, AKA the 'Bronze Bomber', was welcomed by crowds of cheering fans in Batley as he visited the opening of Mr T's second restaurant.
His visit follows that of boxing superstars Tyson Fury (May 2019), and Floyd Mayweather (2017) at Mr T's in Great Horton Road, Bradford.
---
ADVERT: Want a taste of the Punjab? Visit 'Fanoosh' on Street Lane, Leeds
---
Owner of Mr T's, Tauseef Malik is the first from the region to have ever secured the services of boxing superstars for brand development.
Malik says: "Being a huge boxing fan it was my vision to invite champs to Yorkshire and not only raise the profile of my restaurants, but to also give something back to the youth.
"It gives an opportunity to locals who enjoy boxing and sports to see and meet a boxing legend. It's a great buzz knowing that we have managed to do that for a third time."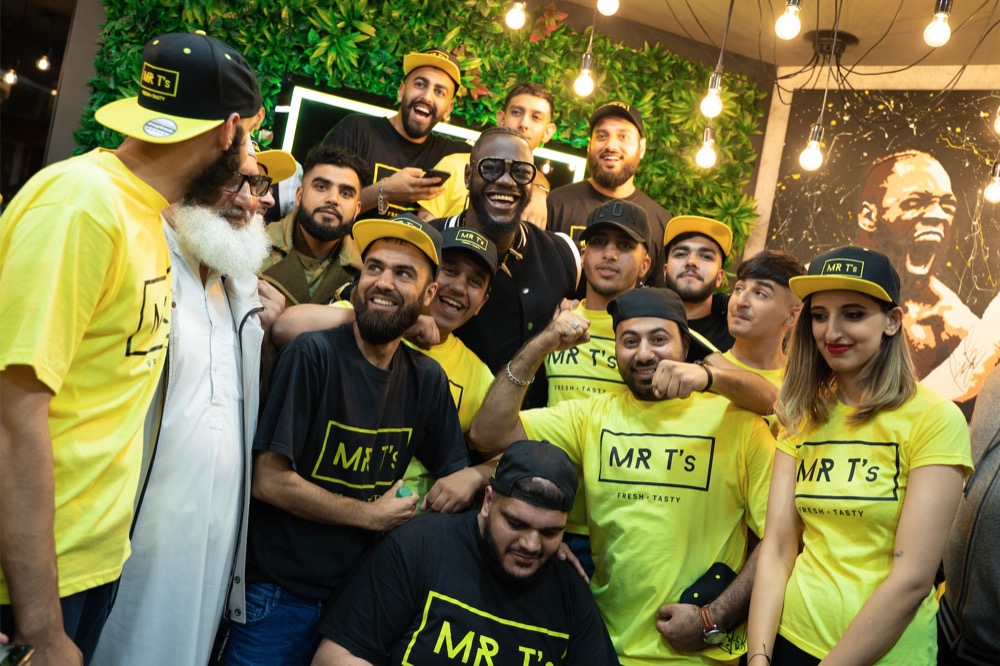 Wilder said a quick hello to the thousands lining the streets before being ushered into Mr T's, following which he posed for photographs, signed a boxing glove and portrait hanging on the walls of Mr T's, which also features other boxing legends.
In anticipation of Deontay's visit Mr T's created a new milkshake in his honour, naming it the 'Wild Man Wilder'.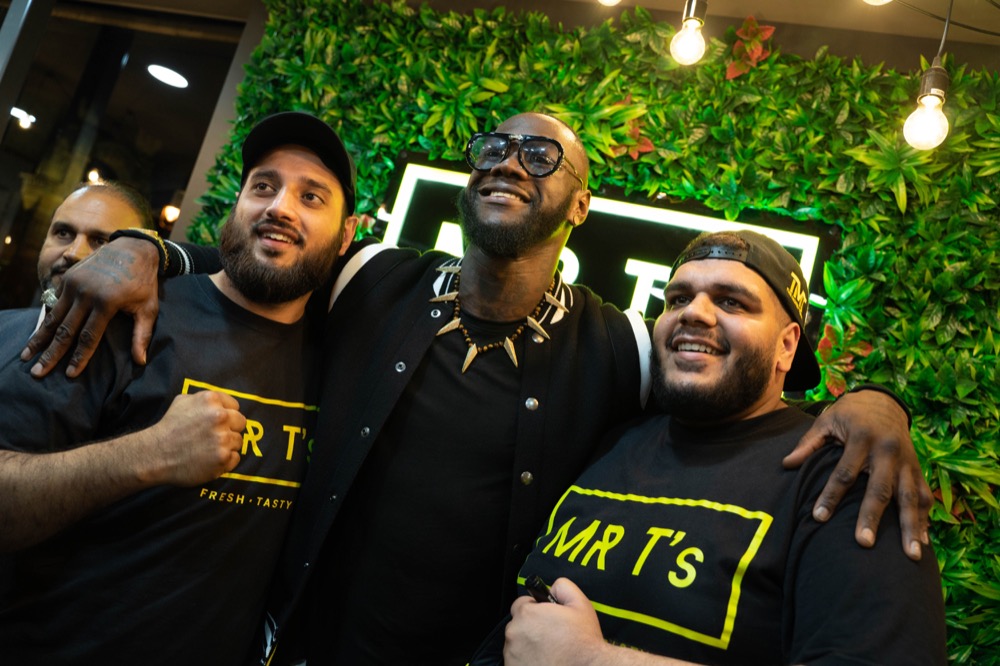 Securing the American's services is a huge coup, but Malik's ambition knows no bounds, and the boxing-themed restaurant has plenty more sporting royalty in the pipeline.
However, Malik reveals he still has more ambitions to fulfil: "Rocky Balboa (Sylvester Stallone) is almost certainly coming, we're just confirming the details," he tells.
"And (UFC star) Khabib Nurmagomedov was supposed to be coming in June, but the dates fell through and we couldn't synchronise the visit. But we're looking to do something with him when he's on his next UK tour.
"We're also hoping to get Anthony Joshua and Mike Tyson to visit at some point too."
Malik also revealed a possible new business venture for Mr T's abroad. He said: "We're hoping to meet up with Floyd Mayweather's representatives in February next year to discuss his help in opening up a Mr T's in New York."
Mr Malik insists it was Mayweather and Fury's influence which attracted the attention of Wilder and his team.
He said: "He had heard about us from them and from social media in the USA. His team contacted us and asked to visit five months ago.
---
ADVERT: Want a taste of the Punjab? Visit 'Fanoosh' on Street Lane, Leeds