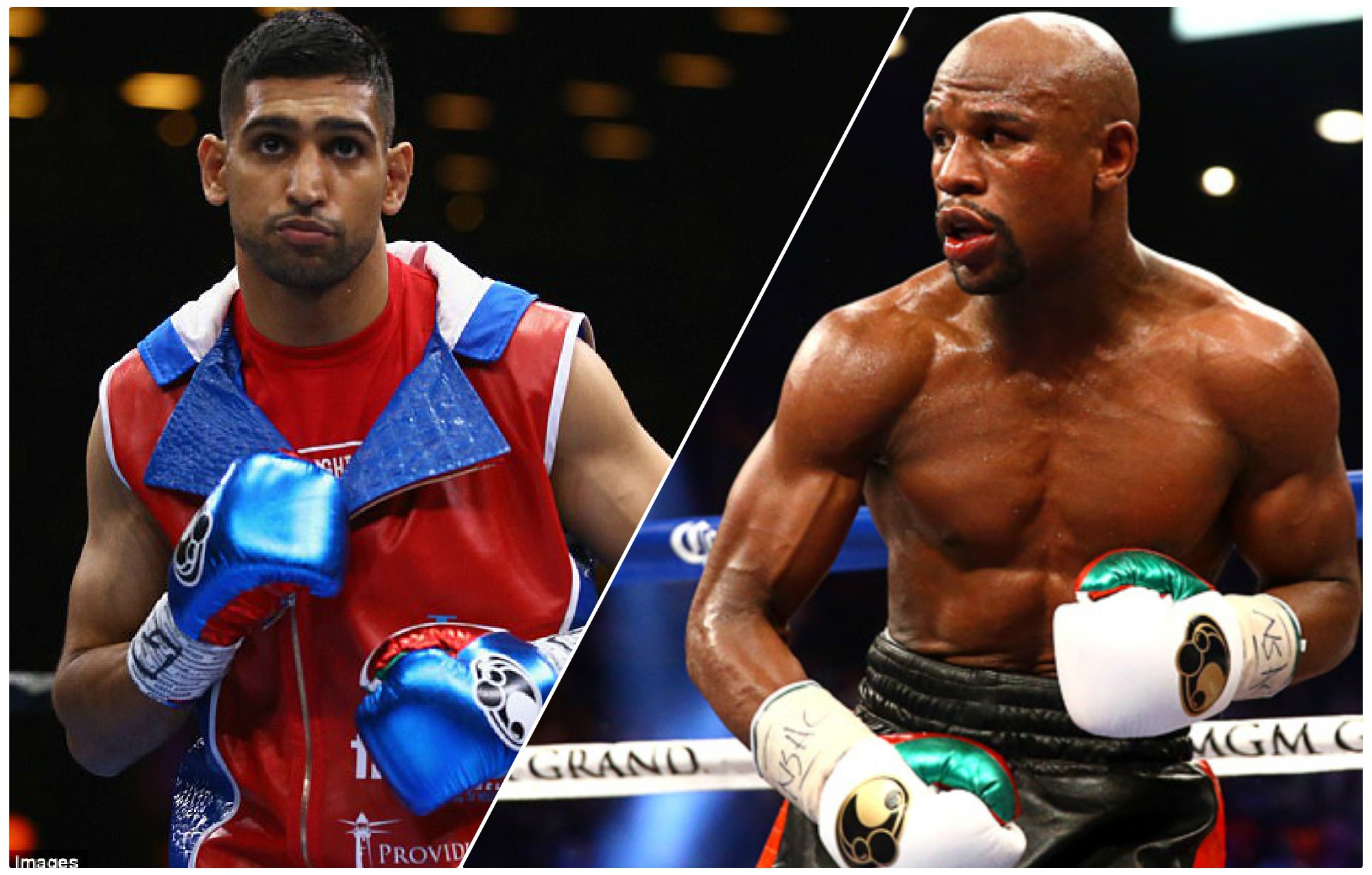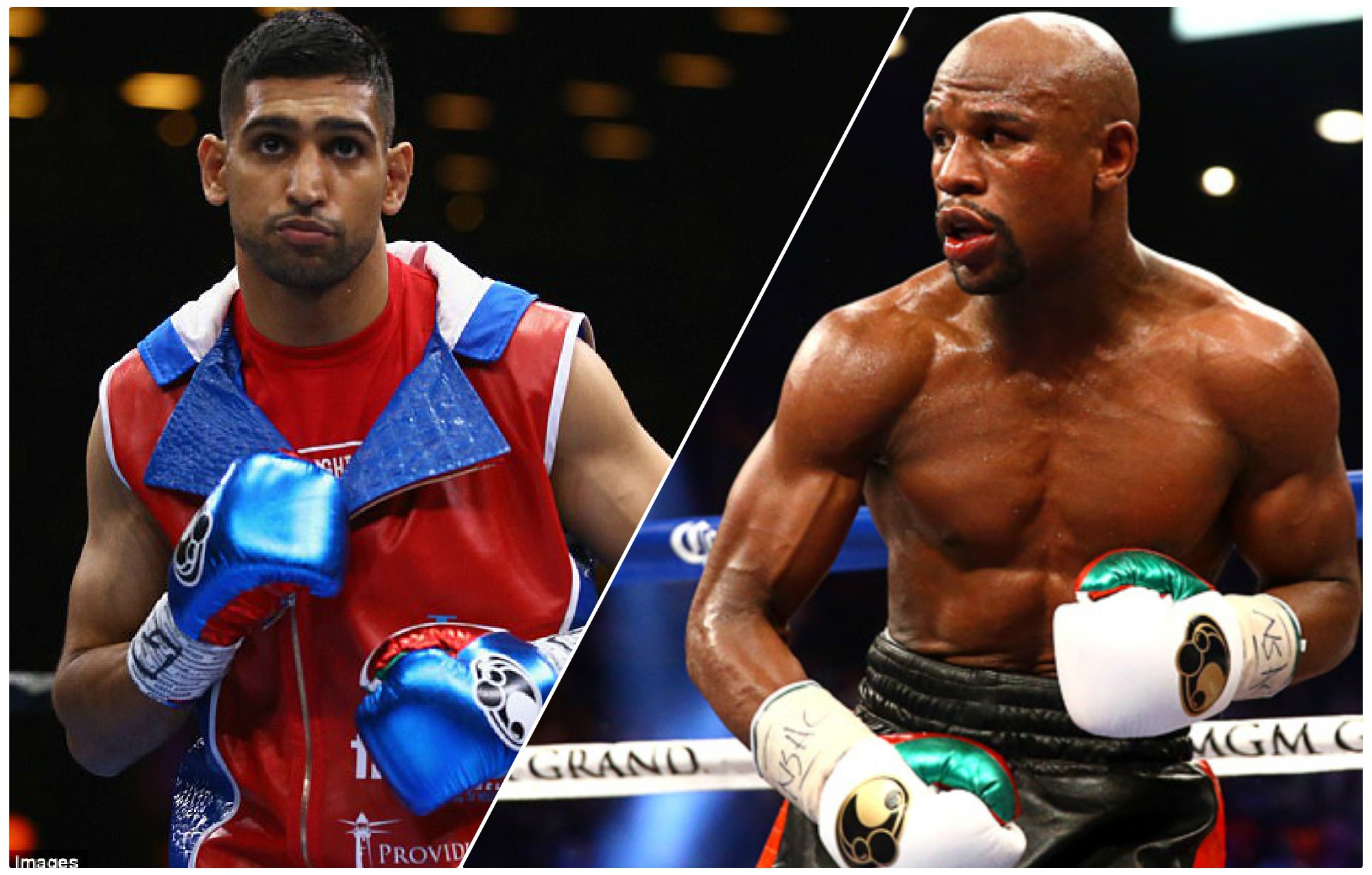 Amir Khan took to social media to call out undefeated world champ
It has been a year and half since Amir Khan has been involved in a Professional boxing fight, following his defeat to Canelo Alvarez in May 2016.
Amir Khan claims he is ready to step back in to the ring and fancies his chances against undefeated 50-0 champ Floyd Mayweather Jr. who earlier this year defeated UFC champion fighter Conor McGregor, coming out of retirement to defeat the Irishman.
Khan who hasn't boxed since his defeat to Canelo Alvarez took to Twitter earlier this week to voice his opinion on a potential match up against who many call the greatest boxer of all time he posted.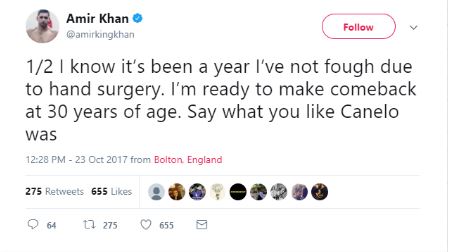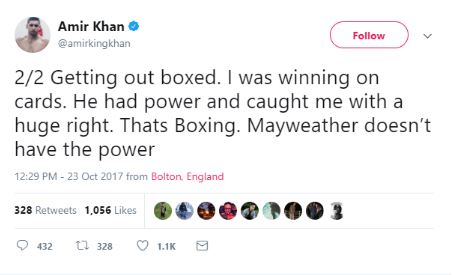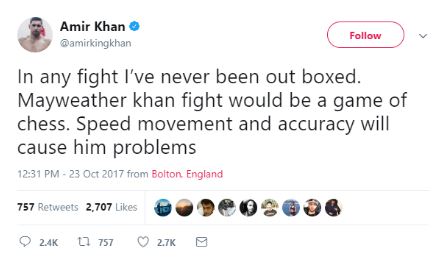 Khan's tweets caused a stir online with many people pointing to the fact that Khan lost to a boxer who Mayweather dispatched of himself, there is also the major fact that Mayweather has retired from the sport, despite coming out of retirement to face McGregor.
Fellow boxer Kell Brook came out in response, with what many see as a much more likely match up if Khan was to return to boxing. Brook responded on Twitter by saying.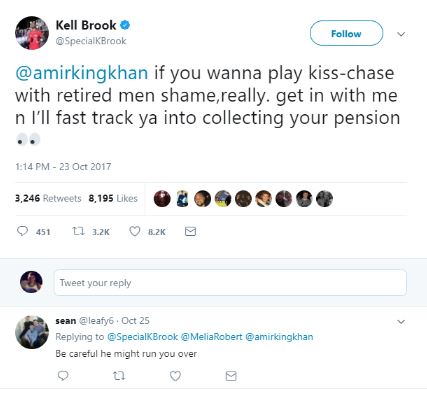 In the past Khan has shunned the possibility of a match up against Brook, not seeing him of being of the standard opponent he should be fighting. However, with Khan having had such a long injury lay off with his hand injury, could a fight with Brook be a more realistic proposition.
Khan has been known to want to fight against Mayweather for years, and with the Bolton based boxer back in the gym and training hard, and with Mayweather coming out of retirement already against McGregor this year, anything could be possible, particularly if the price is right.