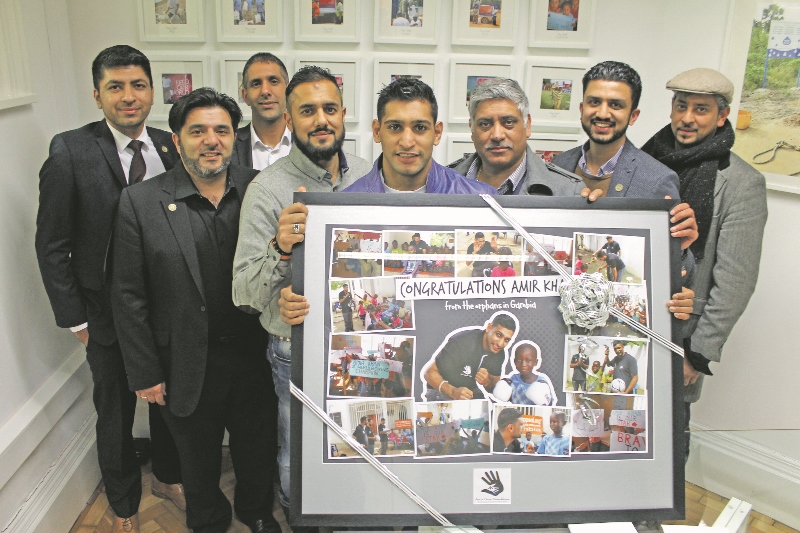 Former world champ joins corner of Penny Appeal to fight for orphans in West Africa
Amir Khan stepped out of the boxing ring last week as he confirmed his next fight will be against poverty, joining forces with a Wakefield charity.
The two-time world champion, visited the Wood Street offices of the Penny Appeal last week showing his support in their project to build an orphanage in The Gambia.
Khan has worked closely with the charity since 2014 on several projects, including Feed Our World, which provides nutritious meals to the poor, and Thirst Relief, which builds wells.
For the new Gambia orphanage, Penny Appeal and the Amir Khan Foundation have secured a site on the main road from Bankul Airport heading to Serrekunda.
With funds secured and contractors identified, the groundbreaking is due to take place in the next few weeks and the site is expected to be completed in the first quarter of 2016.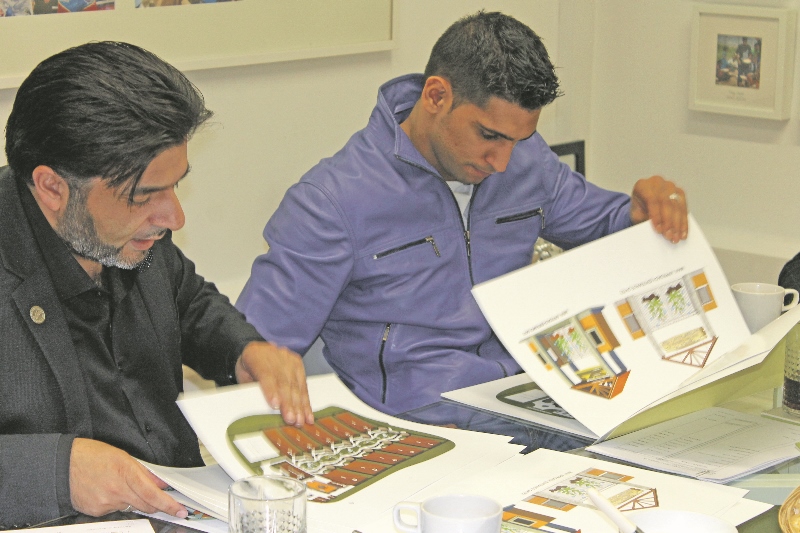 Adeem Younis, Penny Appeal Chair of Trustees, welcomed the Olympic Gold medallist to their site last week, and said he looks forward to working with the Amir Khan Foundation for a long time to come.
"It was great to welcome Amir Khan and speak with him about our plans for the orphanage," he said.
"Amir has been out with our teams on Penny Appeal projects previously so has seen the work we are doing to transform lives and chose to work with us to build this orphan village as a result.
"Together, Penny Appeal and the Amir Khan Foundation will support hundreds of orphans all over the world in the coming years, giving them the childhood they deserve and a brighter future."
Phase one of the orphan village will comprise 10 orphan homes, each accommodating 10 children and a dedicated foster mother.
There will also be recreational areas and a healthcare clinic on site, with all children given nutritious meals every day, and sent to school for comprehensive lessons.