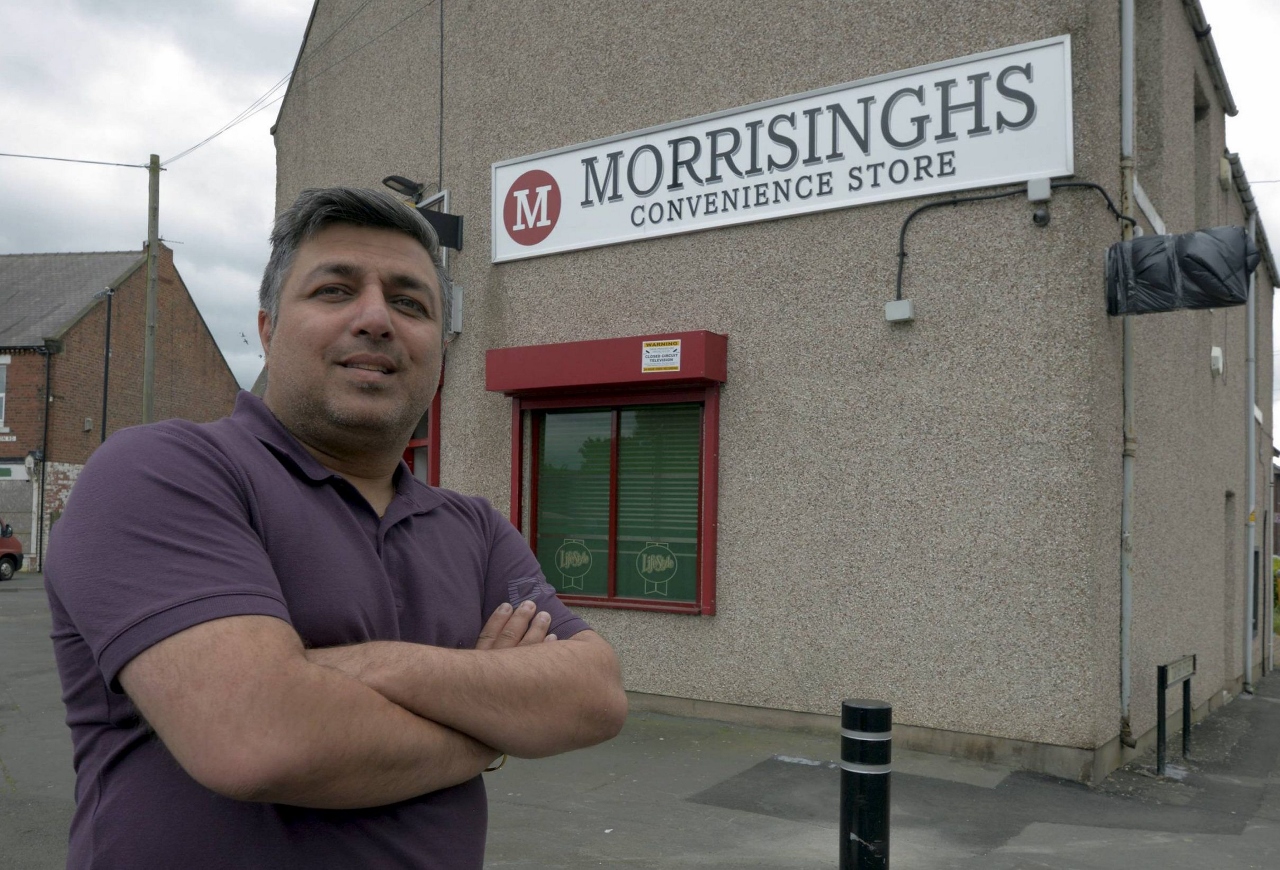 Convenience store owner changes name of shop from Singhsbury's to Morrisinghs after threat of legal action
Spinning a pun on popular worldwide brands is something that anyone loves doing… we've seen 'MacDonners', 'BFC' (best fried chicken), BucksStar, and Pizza Huh, but now a convenience store has set new standards.
After retail giant Sainsbury accused 42-year-old Jel Singh Nagra of copyright infringement for naming his shop Singhsbury's, Nagra has now changed its name to… Morrisinghs.
How original.
Nagra received letters in 2012, threatening to him to court and he speedily took down the sign. But locals in the West Allotment area of North Tyneside continued to refer to the shop as "Singhsbury's" nonetheless.
Now after nearly five years without a sign, the businessman spotted an opportunity to rebrand when the Post Office next door shut down – allowing him to expand.
With his new Morrisinghs sign proudly in place, Mr Nagra commented: "We recently did a shop refit and I thought now is the time to do it. I had the name in my head for quite a while.
"There has been some negative feedback on social media, but it is a bit of fun and banter. We're British. This is us. We've always had this sense of humour.
Meanwhile, Bradford-based Morrisons has shown a more laid back approach to the creative branding. When asked what they thought of the shop's new name they said: "Mr Nagra and his customers obviously have good taste so we wish him well."
"A lot of the customers are saying it's a funny name. It's a pun, really."
Many customers still call the shop as Singhsbury's despite Sainsbury's objections
Mr Nagra said he was worried about what is in store from Morrisons, and admitted he was expecting another letter from a "heavy handed" legal team.
But Morrisons have said that they are happy to "shelve" the matter and endure a little friendly rivalry.
"Mr Nagra and his customers obviously have good taste so we wish him well," a Morrisons spokesman said.