"The competition is about to ramp up and we are completely focused on creating the best possible bid – a winning bid" – Shanaz Gulzar
​
Bradford has made it through to the next stage of the City of Culture 2025 competition after securing one of eight places on the longlist.
The news was described as a major milestone for the city by Bradford2025, the group spearheading the bid, after a record 20 entries this year.
Those on the longlist will receive £40,000 to help them prepare for the next stage in the competition. The longlist also includes: Armagh City, County Durham, Stirling, Cornwall, Derby, Southampton, and Wrexham County Borough.
Thousands of people have been involved in the process so far, including cultural and creative organisations, independent artists, partners from the educational, community and voluntary sector and businesses from across the district.
Shanaz Gulzar, Chair of Bradford 2025, said preparations for Bradford 2025 had already generated a new confidence in the creative sector – the team is now tasked with shaping the themes of the bid, to be submitted in January 2022. She said: "We're thrilled to have made the longlist for UK City of Culture 2025.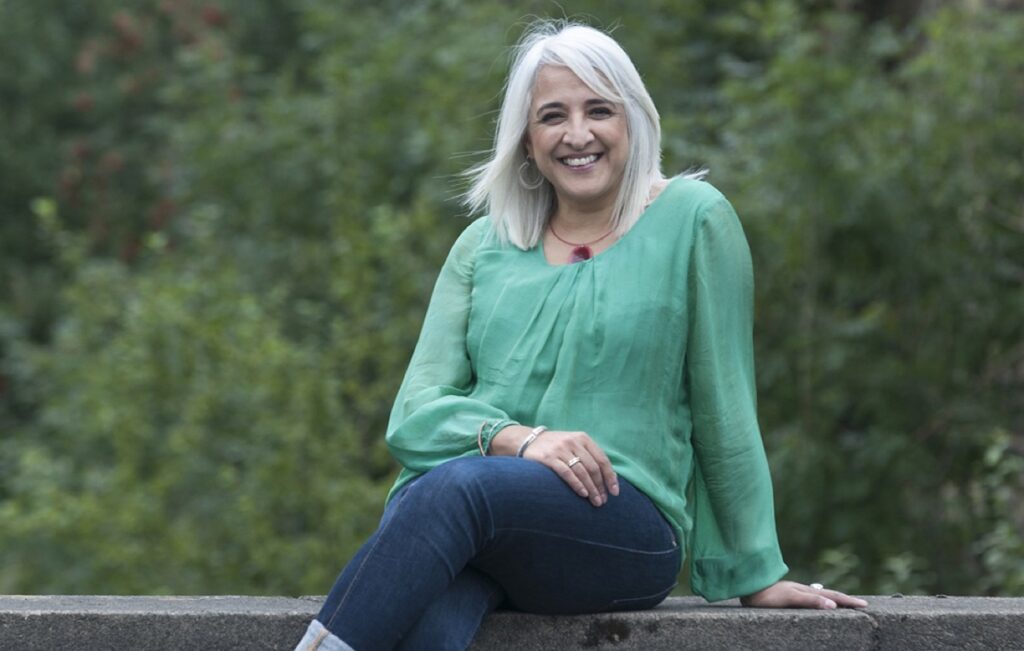 "The competition is about to ramp up and we are completely focused on creating the best possible bid – a winning bid – with and for the district.
"We're in this to win.
"Bradford is changing fast and we want to use our rich cultural heritage, our storytellers and our diverse young population to create a bid that is both recognisably Bradford and a new story written in our own terms."
Professor Shirley Congdon, Vice-Chancellor of the University of Bradford, said: "Bradford has shown what it is capable of when we work together, and the bonds we have made must now be strengthened around a new goal.
"The aim is the same – to capitalise on Bradford's unique make-up and cultural diversity and support everyone who lives here to achieve their full potential. The energy that went into bidding generated a huge amount of excitement for our city's future and the next chapter starts now."
Show of confidence
Councillor Susan Hinchcliffe, Leader of Bradford Council, said: "Thousands of people across Bradford, Keighley, Ilkley, Shipley and Bingley have been involved in getting the district to this point. To be selected for the longlist of eight is a massive show of confidence in all that we've done together."
David Potts, CEO of Morrisons, said: "People are waking up to Bradford's potential and that's good for residents, good for businesses and good for visitors. Local people will benefit hugely from the opportunities, not to mention the incredible experiences, of a year-long city of culture celebration.
"We will do everything we can over the coming months to support the bid and create awareness of the campaign amongst our thousands of customers across the district."
Richard Shaw, Bid Director of Bradford 2025, added: "Our focus now, alongside creating a winning bid, is to ensure that everyone – all local people from every corner of the district – joins us to make ours the most inclusive, most imaginative bid.
"Now that we're officially on our way to creating 'BD25' – an extraordinary and dynamic destination where great things can happen, we need the help of everyone in the district. We want to create a programme that is unique to Bradford, to build 'BD25', a new place and time where difference is celebrated, where we relish diverse views, where creativity can flourish and thrive."
The successful area will take the title from Coventry, which is the 2021 UK City of Culture – Hull and Derry previously enjoyed the status in 2017 and 2013 respectively.