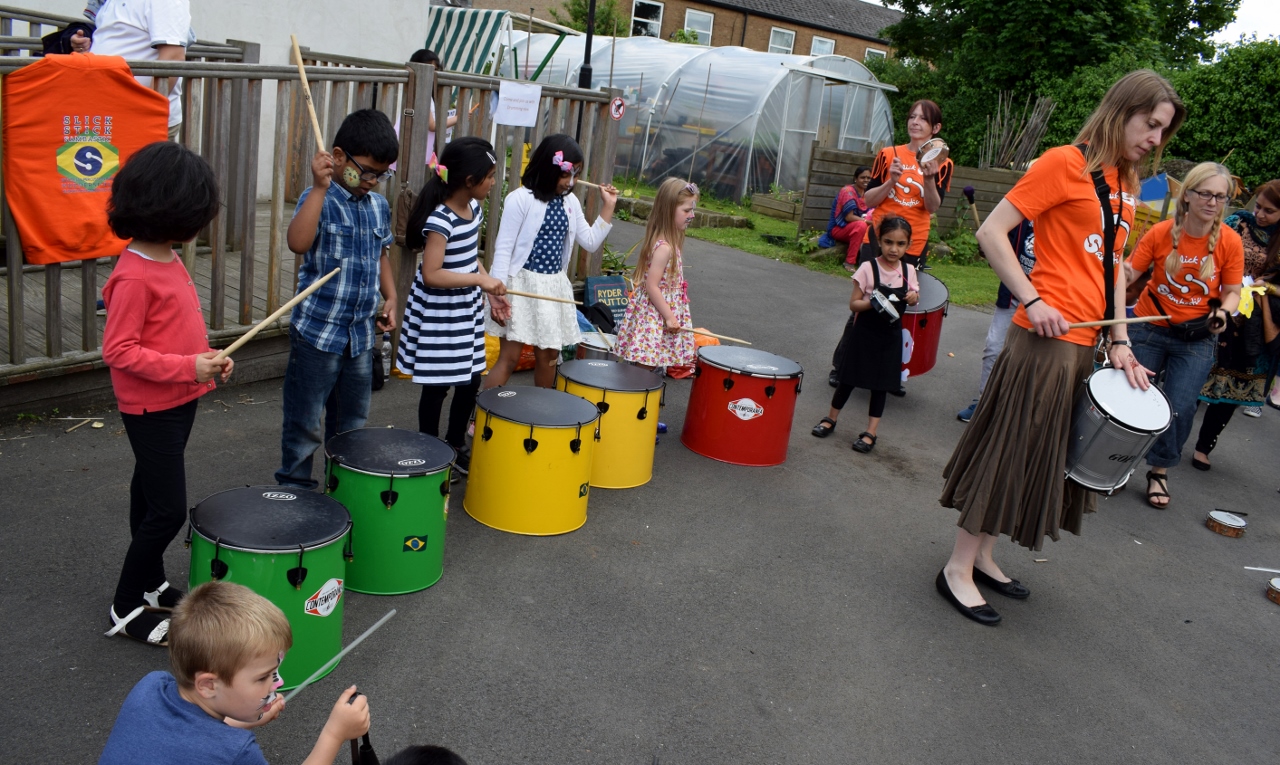 Treasure hunts, henna, fruit kebabs, giant skittles, drumming, puppet shows, arts and crafts, footy penalty shootouts and planting drew in the crowds at the Outback Community Garden in Halifax.
Around 600 people attended an event run by the Halifax Opportunities Trust to celebrate International Children's Day on 1st June, where families enjoyed a host of activities.
Halifax Opportunities Trust is a charity that works to reduce the impact of poverty on Calderdale families by promoting opportunities, employment and wellbeing.
A registered charity, it helps people to find new or better jobs, to learn new skills and to start or grow businesses, as well as offering support to those raising young families.
This event is just one example of the work they do – it brought together all the different communities in a deprived area of Calderdale to celebrate children across the globe- as well as giving families the chance to relax and get to know each other while having fun.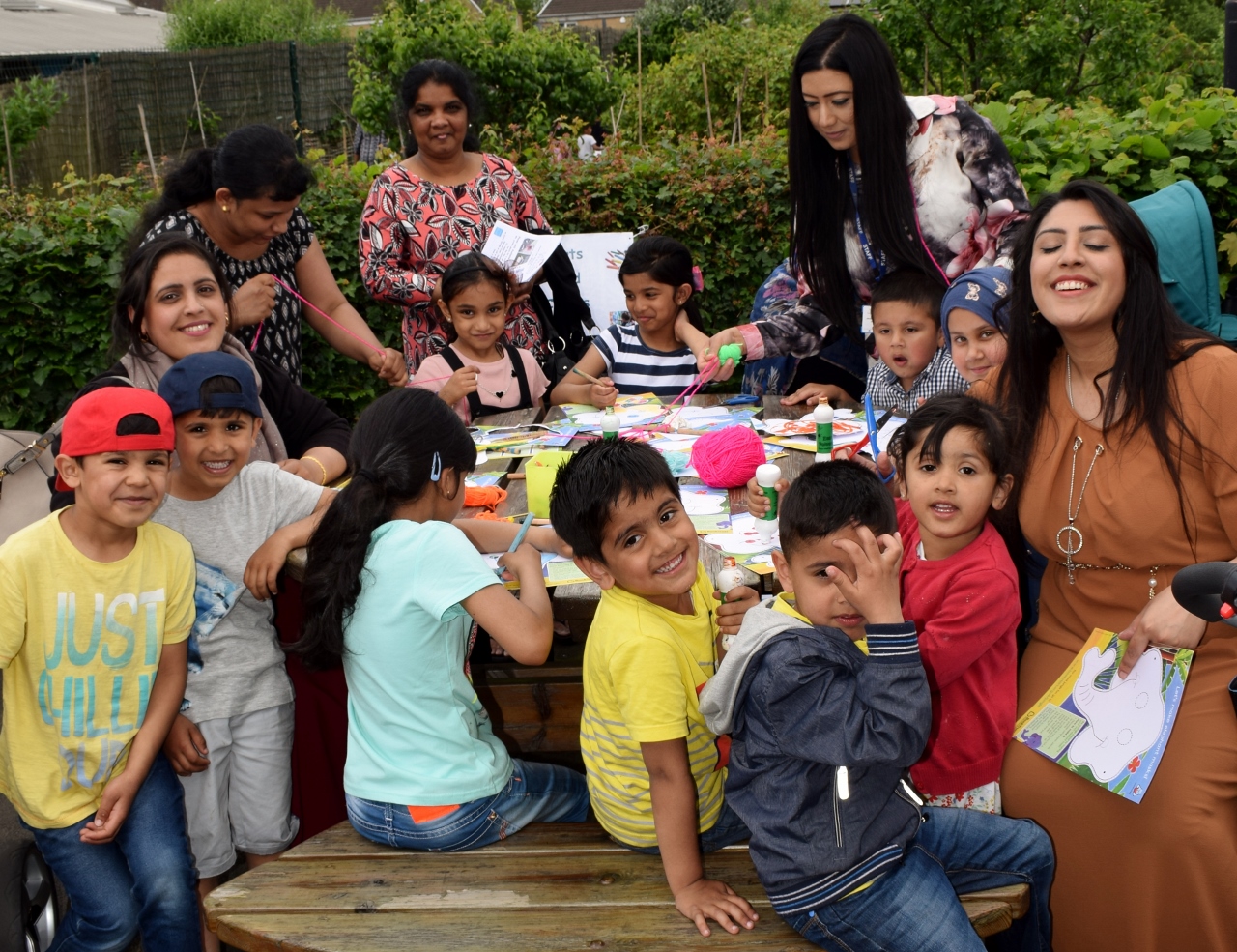 The Outback Community Garden is an eco-friendly community kitchen and garden project which runs on organic and sustainable principles. Halifax Opportunities Trust developed 0.4 hectares of unused and overgrown urban green space at the rear of Jubilee Children's Centre to create the community garden, which combines an edible landscape with areas of natural play, and has an environmentally-friendly strawbale building as its focal point.
It is packed full of edible produce including herbs, fruits and vegetables. It offers lots of interesting areas for local people to explore and learn about the natural environment.
The Outback provides an oasis in an urban setting and is looked after by local volunteers with a few hours to spare for a spot of gardening or odd jobs. People can also hire The Outback for meetings, events, training courses and parties.
Alison Haskins, CEO of the Halifax Opportunities Trust said: "International Children's Day is a celebration of children across the world and we like to mark that at Halifax Opportunities Trust.
"We had over 600 people attend our event reflecting the diversity of the local community. What a fantastic way to celebrate children, in the sun and having fun".