"The Magic Wishing Well's extraordinary fundraising efforts in total now cross the £500,000 threshold tied in with their work with other charities."
A group of 46 people from West Yorkshire braved the challenge of conquering Mount Snowden and smashed their fundraising target by bringing in over £50,000 to help some of the most vulnerable in society.
The crews from The Magic Wishing Well charity in Heckmondwike, set out to climb the famous Mount Snowdon, situated in Snowdonia National Park, Wales. At a height of 1085 meters above sea level, it is the most elevated point in the British Isles outside of the Scottish Highlands.
All the participants paid for their own climbing equipment and fitting apparel for the climb, as well as contributing to a minimal fee to cover the round trip to Mount Snowden.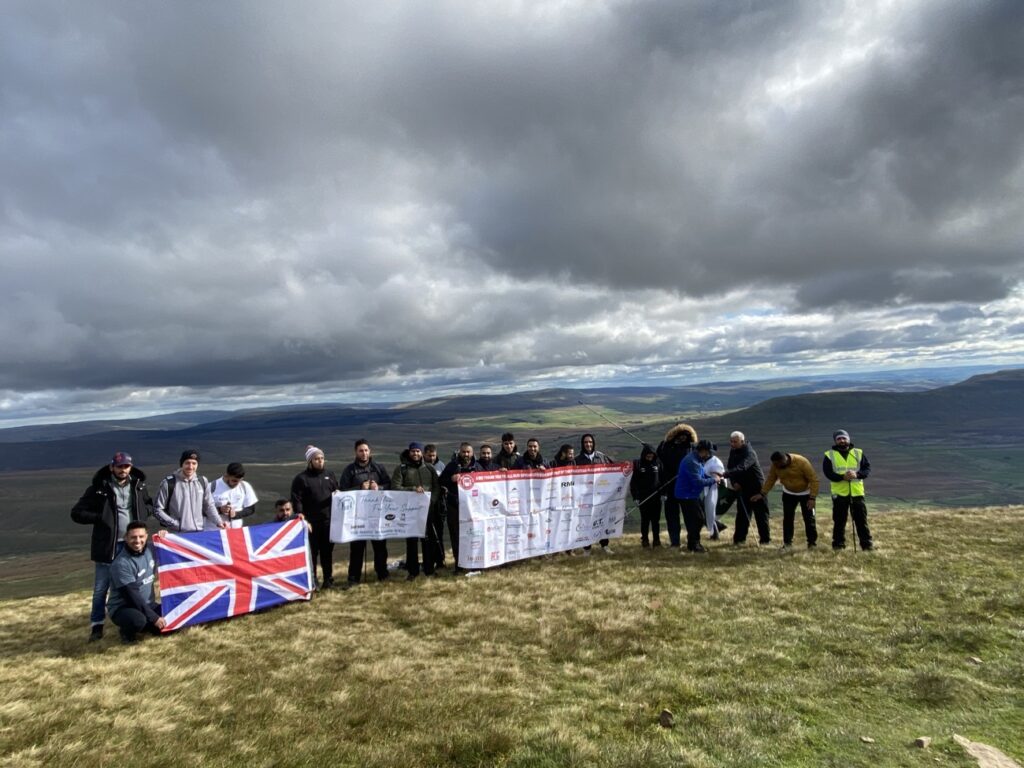 Shakeel Faraz, one of the founders of The Magic Wishing Well, said: "It was a memorable day being with a colossal group who showed love, care and offer a similar enthusiasm.
"The astounding part of the entire occasion for me was how the group paid little heed to age, colour, religion, race and background. In this day and age, it can be uncommon to see an enormous and diverse bunch cooperating for one reason.
"I am honoured to have these astonishing people around me."
After the groups' initial climb, the trustees of the foundation chose to have a BBQ the following day where conversations broke out about doing another climb to raise even more for the charity.
The Magic Wishing Well charity runs weekly homeless feeds in Heckmondwike, and during Covid-19 has operated food banks to help locals who have been struggling with feeding their families.
Shakeel adds: "The founders and trustees of The Magic Wishing Well have been helping other charities for many years, so fundraising isn't something new to us."
"Our charity is founded upon the basic principles of promoting love, hope and happiness to people who are most vulnerable in society.
"Through various innovative and exciting ways, we aim to achieve the principles set out in order to support a wide range of people – terminally ill children, individuals with life-limiting illnesses, the elderly, the homeless and individuals from less privileged backgrounds are the main beneficiaries."
Since it's inception in February last year, The Magic Wishing Well's extraordinary fundraising work tied in with other charities has crossed the £500,000 threshold.
"Helping better the lives of vulnerable arable and destitute people in West Yorksire has been at the forefront of our fundraising and voluntary work," adds adds another founder Zulfiqar Nazir.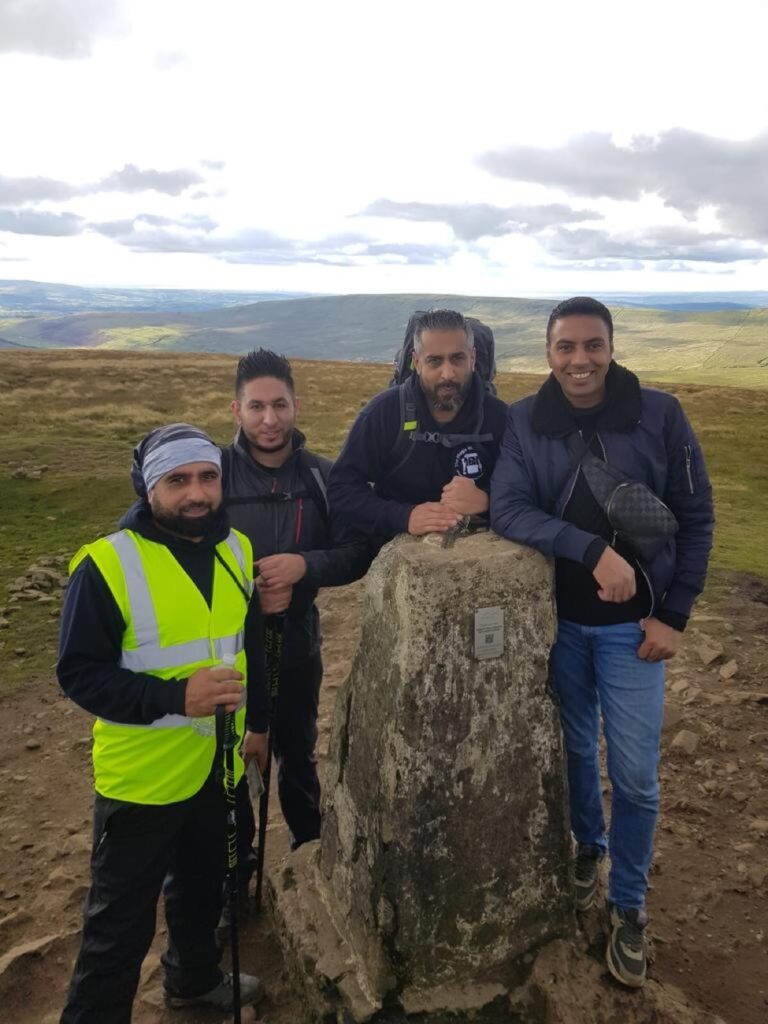 "Along with what we do here on home turf, we've also delivered international aid to the Syrian border and in Bangladesh. Enriching the lives of the most needy is at the heart of what we do."
More recently, another mountain trek challenge saw The Magic Wishing Well team set out to scale Mount Whernside, and this time joined by a few special athletes.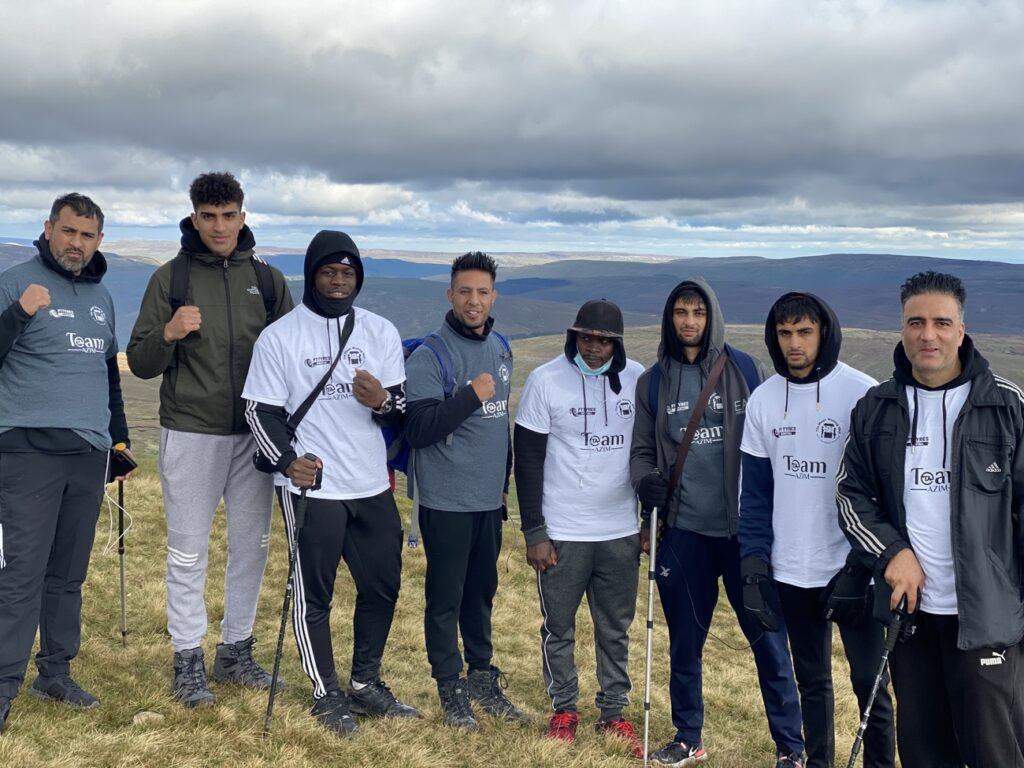 Siblings Adam Azim and Hassan Azim, two professional boxers from Slough, London, joined The Magic Wishing Well on their ascension of the mountain. They came energised with a plan to utilised the climb both as an opportunity to support a noble cause as well as a training camp for them and their team.
Joining the brothers, was another professional boxer from Halifax, Khalid Ayub, as well as ex-boxer Zahid Hanif Kahut and boxing referee Jed Cheema. The boxers tested each other in hurrying to the top.
They were additionally joined by Team Azim who offer a significant level of expert help and administrations to their fighters.
Finally, a charity car wash was held on Sunday, October 18th by a local businessman. The event featured an auction, which included several luxury items including signed Premier League football jerseys, and even a Rolls Royce. A raffle was also held to further raise funds.
Shakeel adds: "We would like to say a huge thank you to all those who partook in this challenge and making this fundraising a huge success.
"I'd also like to thank the ongoing commitment of all volunteers and our supporters – they are the ones who are driving the passion for us to help the who need it the most."