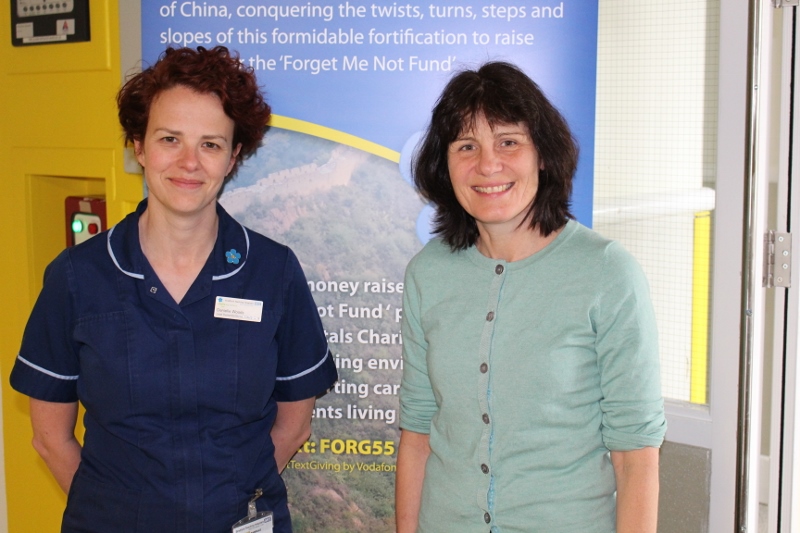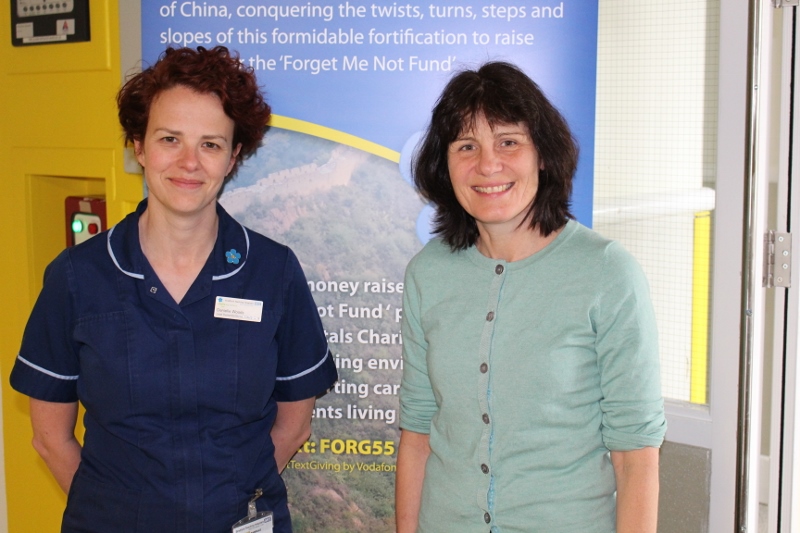 It's so huge it's visible from space and has been named as one of the 'New 7 Wonders of the World.'
Now, two intrepid members of staff at Bradford Royal Infirmary, part of Bradford Teaching Hospitals NHS Foundation Trust, will see the mighty Great Wall of China first hand when they attempt to walk sections of it – and all in the name of charity.
Consultant Physician, Care of the Elderly, Eliz Brierley and Lead Nurse for Dementia, Danni Woods are now headed for an adventure of a lifetime which will see them trekking around 35 km (22 miles) along stretches of the famous structure, in order to raise money for the Trust's Forget-Me-Not charity which supports patients with dementia.
The momentous challenge will take place in the run up to National Dementia Awareness Week, which runs from 14th-20th May.
The terrain and the altitude will certainly be taxing with sections such as Gubeikou, Jinshanling, Mutianyu and Juyongguan described as "tough" and "challenging."
And as well as various steep ascents and descents, there will be hundreds of steps to conquer as the walkers aim to master dozens of watchtowers during their five-day trek!
Eliz said: "People may well be asking why we are doing this but it will be a terrific experience and at the end of the day we will be helping our patients with dementia so that's our motivation. When Danni asked if I fancied taking on the challenge, I thought 'why not?' We are both fully funded so everything donated goes to the Forget-Me-Not fund."
Danni added: "This is a fantastic charity and a really worthy cause, and with the money we raise, we will be able to provide materials and equipment which can make such a difference to patients."
Some of the resources already benefiting patients include brightly-coloured crockery which can help with visual impairment, and revolutionary 'My Life' digital reminiscence units, which can help with anxiety. Eliz and Danni hope the money they raise can help to provide more of these helpful aids.
Between them they have now raised almost £5,000, smashing their original target of £3,000 thanks to generous sponsorship from colleagues, family and friends as well as a number of fund-raising local events including a beetle drive and supper, ceilidh, wine tasting, race night and treasure hunt.
"The 'My Life' units are invaluable because they can really help patients with cognitive impairment," explained Eliz.
"By simply touching the screen, the software stimulates people with dementia to start lively discussions, debates, and telling of anecdotes of long-forgotten tales. Personal media items can also be uploaded, allowing families, carers and people with dementia to view images from the past or other relevant images. This ensures everyone can have a meaningful and personal experience."
Danni, who is being funded by 'MY Dementia Improvement Network Life', added: "So far we have 20 units but we would like to provide more. These units plus the other equipment we are able to buy all help to create environments which support our patients who are experiencing dementia-related difficulties.
"Our priority is to maintain a person's independence as far as possible and make people feel relaxed while at the same time, providing a stimulating environment which provokes conversation and engagement."
To prepare for the momentous trek, both Danni and Eliz have been in training, which has included regular walks, swimming and visits to the gym!
"I think the variations in temperature and the terrain will really stretch us and there will be cultural challenges too," said Eliz.