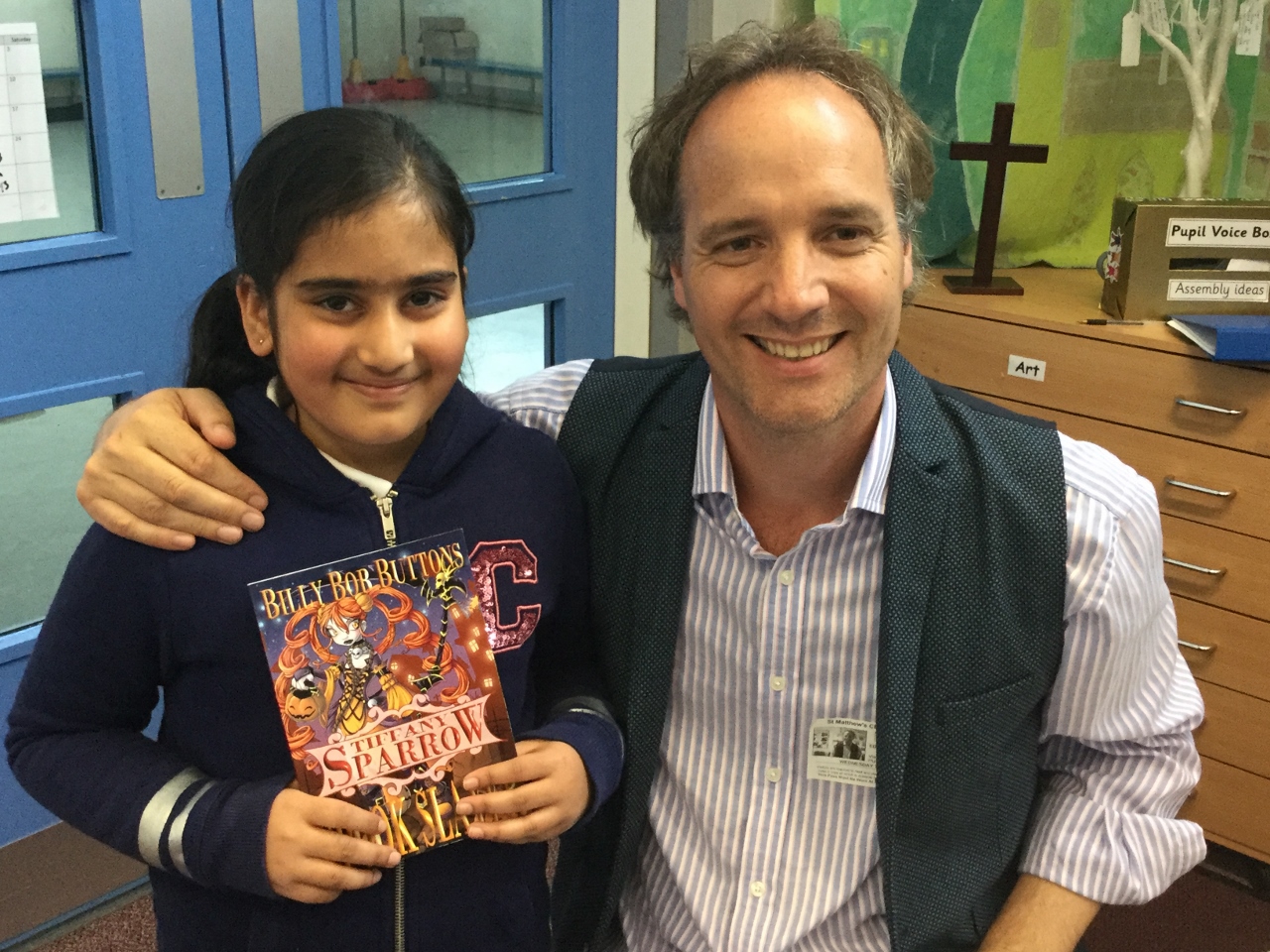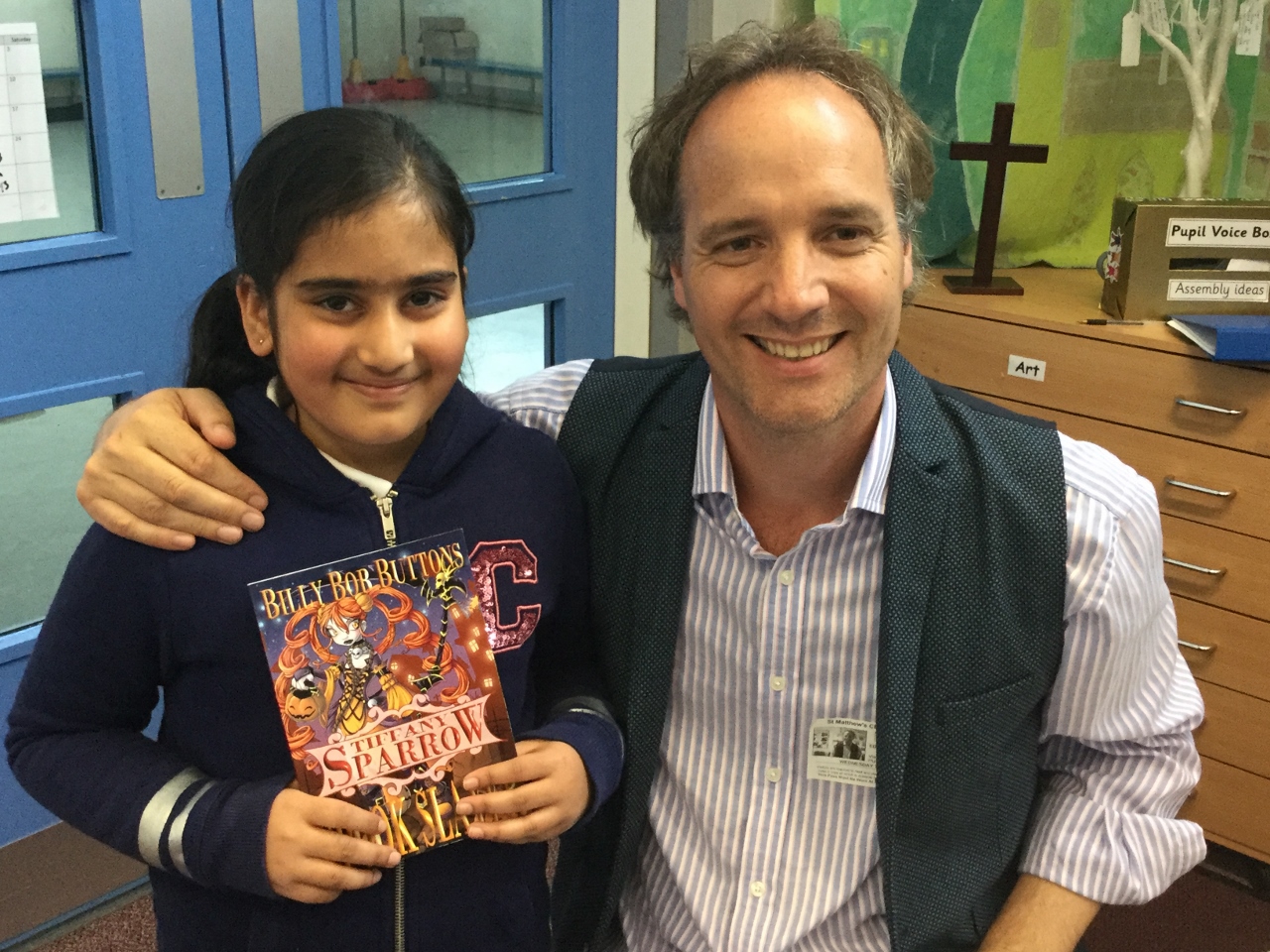 Best-selling book writer Billy Bob Buttons visits primary school and gives them a "WOW" experience
Award-winning, best-selling children's author Billy Bob Buttons helped improve writing skills as he spent a day with pupils at St Matthew's CE Primary School, Bradford.
The day was one of a number of "Wow!" experiences the school has provided in Reading, Writing, Science and Maths, and included a book signing of Billy Bob Buttons' best-seller "I Think I Murdered Miss".
The author of 16 popular children's books held workshops for pupils in Years 1 to 6 on Wednesday 7 June, 2017, focussing on Planning a Story, Adventure Writing, Characters and Top Tips for Writing.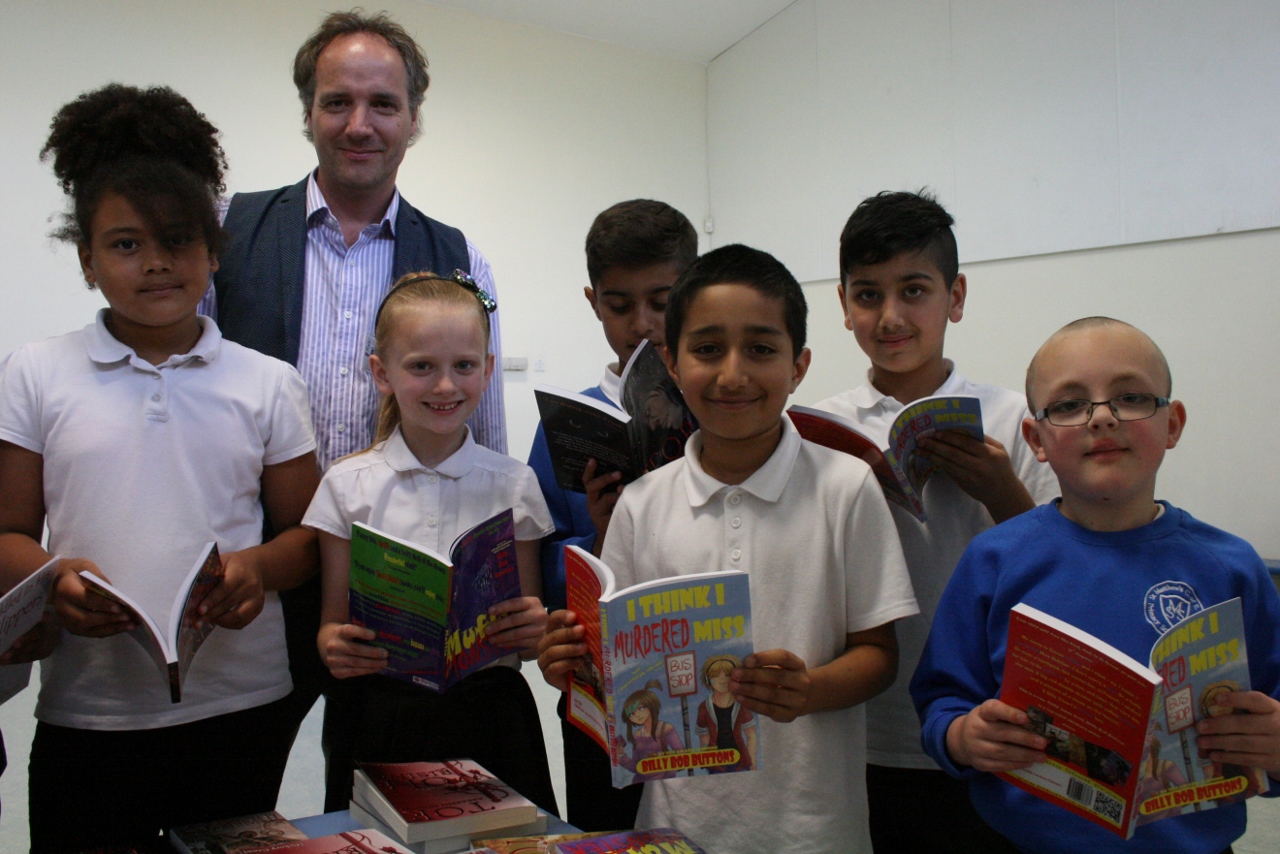 The visit of Billy Bob Buttons builds on a series of events the school has organised in recent months to bring about further improvements in Reading and Writing. These have included visits from authors and participating in reading and writing "Wow!" experiences.
Headteacher Kay Remmer said: "The children were very excited with the visit of Billy Bob Buttons. The workshops are part of an ongoing programme of "Wow!" experiences for our pupils, which will aim to help improve reading and writing outcomes as well as being fun.
"We are planning more similar workshops for later in the school year which will enrich the hard work which takes place daily in the classroom."