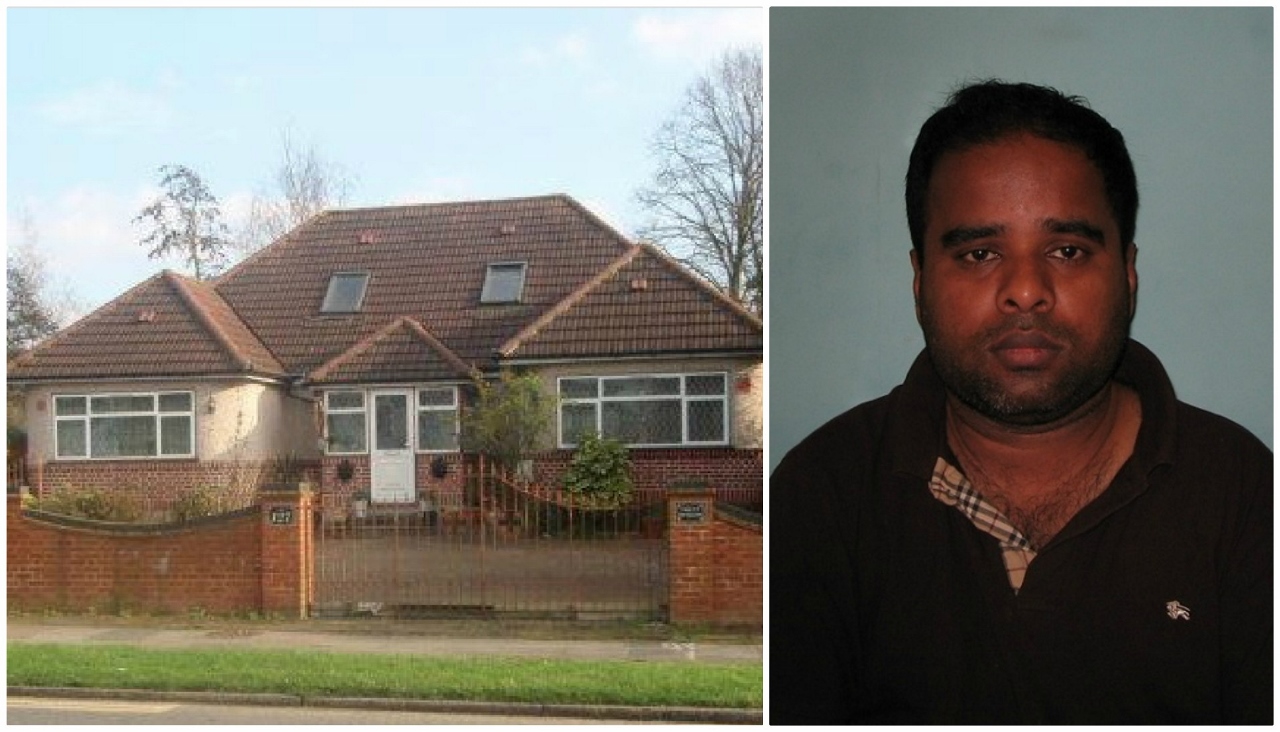 The ringleader of a gang, who laundered more than £107m of underworld cash through their London bureaux de change, has been stripped of property in the UK, France, Sri Lanka and India to repay his criminal income.
Ramanathan Thayaparan, 45, was jailed for nine years in May 2014 after an investigation by HM Revenue and Customs (HMRC) revealed organised crime associates would queue with unsuspecting tourists to convert bags of dirty money into easy concealable €500 notes at the bureaux de change.
For a fee the gang, led by Thayaparan, who was supposed to be the business's designated money laundering reporting officer, turned a blind eye to strict regulations governing checks on the source of cash at their two Victoria foreign exchange outlets.
The fraud allowed Thayaparan to build a £1.3m property portfolio comprising homes in London, Paris, Chennai in India, and land in Sri Lanka. But yesterday, the conman was moved from his prison cell and put back before a judge to be stripped of his assets.
Nicol Sheppard, Assistant Director, Fraud Investigation Service, HMRC, said: "The message from the hearing couldn't be clearer: abuse your position to launder money and we'll lock you up.
"Thayaparan exploited his role to line his pockets, but we left no stone unturned in picking apart his finances and identifying his assets – even those offshore. Money laundering is a serious offence and people like Thayaparan and his associates sustain organised criminals by legitimising their ill-gotten gains.
"We relentlessly pursue those engaging in money laundering, ensuring they face the full force of the law, and I urge anyone with information about those involved to contact our Fraud Hotline on 0800 788 887."
And Sian Davies, from CPS Proceeds of Crime, said: "Ramanathan Thayaparan was prosecuted and jailed for his part in a calculated scheme to launder large amounts of cash through a London money exchange.
"The CPS's work did not stop at conviction and we worked closely with HMRC to restrain and confiscate his assets in order to recover as much money as possible for the taxpayer.
"We are determined that criminals will not feel the benefit of their offending."
At Southwark Crown Court on 28 September 2017, His Honour Judge Marc Dight made an order under the Proceeds of Crime Act 2002 requiring Thayaparan to pay back £1,382,707 within three months, or face a further seven and a half years in prison.
His accomplices, Thillainathan Kumarathas, serving a five-year sentence, and Dinesh Kumar Anandan, who has served a two-year sentence, were ordered to repay £23,520.61 and £37,500 respectively at a hearing in September 2015.