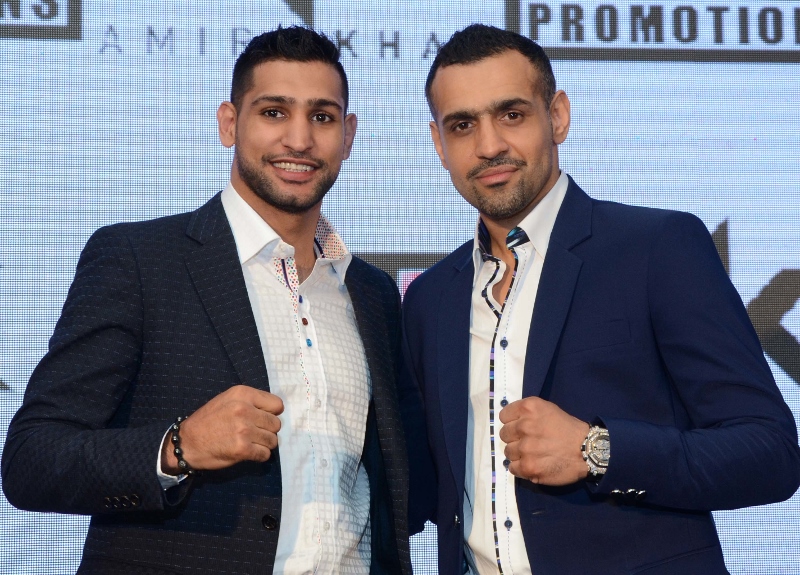 Boxing in India has for many years been one of the most popular sports and with the launch of Super Boxing League (SBL) with participation from top pugilists from India and abroad, the stage is set for some exciting ring action.
This unique concept was born thanks to British businessman Bill Dosanjh, also the founder and promoter of successful Super Fight League held recently in New Delhi, India.
Super Boxing League with its tag line "Hit Harder" will also be promoted by none other than Olympic medallist and two-time world champion boxer, Amir Khan.
Scheduled to be staged from 7th July 7 – 12th August, SBL is being launched in association with AIBA Pro Boxing (APB) who will provide the boxers the right platform to showcase their talent.
The franchise-based SBL is Bill Dosanjh's yet another innovation after the Super Fight League. The Super Fight League of mixed mixed martial arts in only its inaugural season, has attracted wide fan base in the country. Now the Super Boxing League is ready to woo Indian audiences with the best of action in boxing.
One of the features of the league will be its unique point scoring system which is being introduced for the first time in the history of professional boxing wherein a boxer can claim six points on winning a bout through knock-out.
The SBL will consist of eight franchises. Each team will comprise of six players (five male boxers and one female boxer with six back up players per team).
There will be competitions in six different weight categories with bouts of four rounds of three-minutes each.
Commenting on the occasion, Mr. Bill Dosanjh, Founder-CEO of Super Boxing League, says SBL will give wings to India's ever-growing talent pool in boxing.
"We have witnessed the excitement and appetite for contact sports in India which has seen phenomenal growth in the past few years. Boxing is one such sport, which is encouraging professional players to make it big in the ring through international leagues," said Mr. Dosanjh.
"India has a huge talent potential for boxing and with Super Boxing League we intend to provide a middle ground for both the average everyday player and the professional boxer.
"A lot of aspiring athletes wish to go professional and they all just need the right platform. With Super Boxing League, we are looking to create an ecosystem to promote Indian boxing talent and bring back boxing to where we were — in the top-10 in the world or even top-five," added Mr. Dosanjh.
Equally excited about the initiative is Amir Khan, promoter of SBL and two-time world boxing champion.
"I am very happy to introduce this unique platform for Indian boxers. With Super Boxing League, we aim to provide the right training for potential boxers which will helps in producing more professional world champions," says Amir.
"We want to create an exciting platform where talent can fight in front of their home fans in their own country. With such a talent filled nation, I believe India can produce aplenty boxing superstars in coming years."