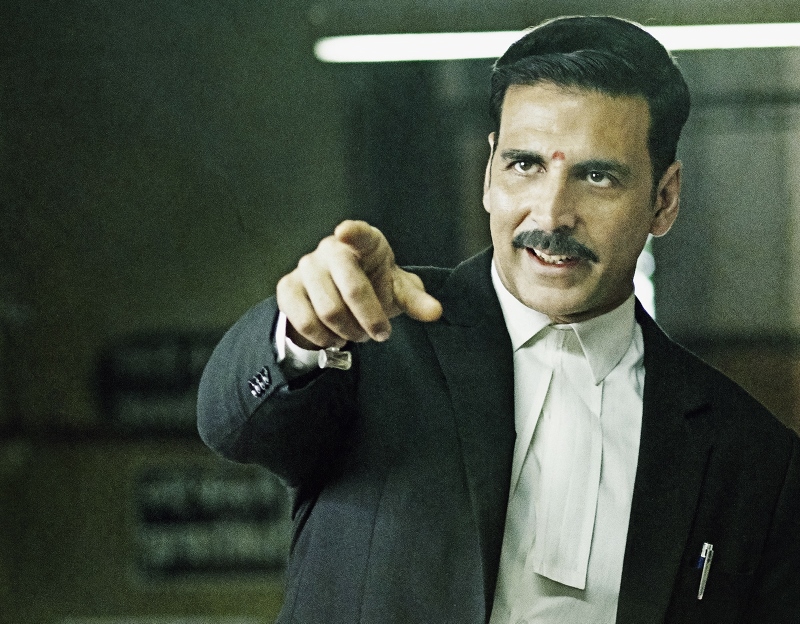 Akshay Kumar, Huma Qureshi, Saurabh Shukla and Annu Kapoor starrer wins case, hearts and mind!
Akshay Kumar's much anticipated courtroom entertainer Jolly LL.B 2 is out in cinemas Friday 10th February, and has already won hearts of fans, audience and critics alike.
With strong performances throughout the film and Akshay Kumar playing the character of a lawyer for the first time, he emerges triumphant on screen.
Set against the backdrop of the erstwhile city of the Royals, Jolly LL.B 2 is a satire about an underdog – Advocate Jolly (Akshay Kumar) attempting to catapult himself to the top of the legal food chain.
Anarchy, mayhem and underhandedness, all expressed through wit and a vein of humour, form the cornerstones of this courtroom tale.
Akshay Kumar is seen buttressing his legal arguments with rhetoric's necessary to establish his case, many of which will become signature dialogues.
Inspired by true events it's the story of Jagdishwar Mishra, aka Jolly, a hustler by nature, who survives by fighting petty cases and using every tactic under the sun to make a quick buck and earn a decent living.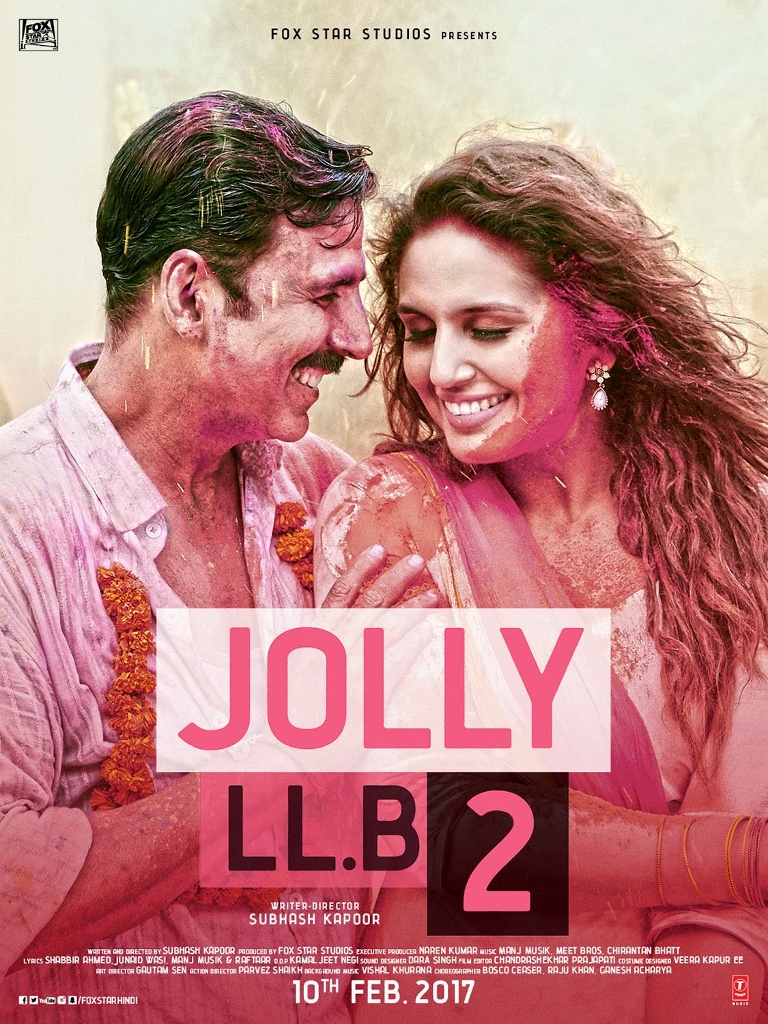 ---
Some reactions from Bollywood
Anil Kapoor (@AnilKapoor) "Fighting for what is right in his own unique style! Court is now in session! @akshaykumar"
Hrithik Roshan (@iHrithik) tweeted, "This man is on a roll! Thoroughly enjoyed this jolly. Congrats to the team that pulled this off in 33 days! Fantastic!"
Sidharth Malhotra (@S1dharthM)," Thoroughly enjoyed #JollyLLB2 Entertaining court room drama with a relevant story kudos to bro @akshaykumar n director @subkapoor must catch"
Rakesh Roshan (@RakeshRoshan_N) ,"@akshaykumar know for a fact #JollyLLB2 will be a huge hit because u are a true entertainer and honest. All the best!"
Sajid Khan (@SimplySajidK),"Yes, yes, it is much better than part one (which itself was damn good).. one of the most earnest performances of @akshaykumar.way to go sundi"
---