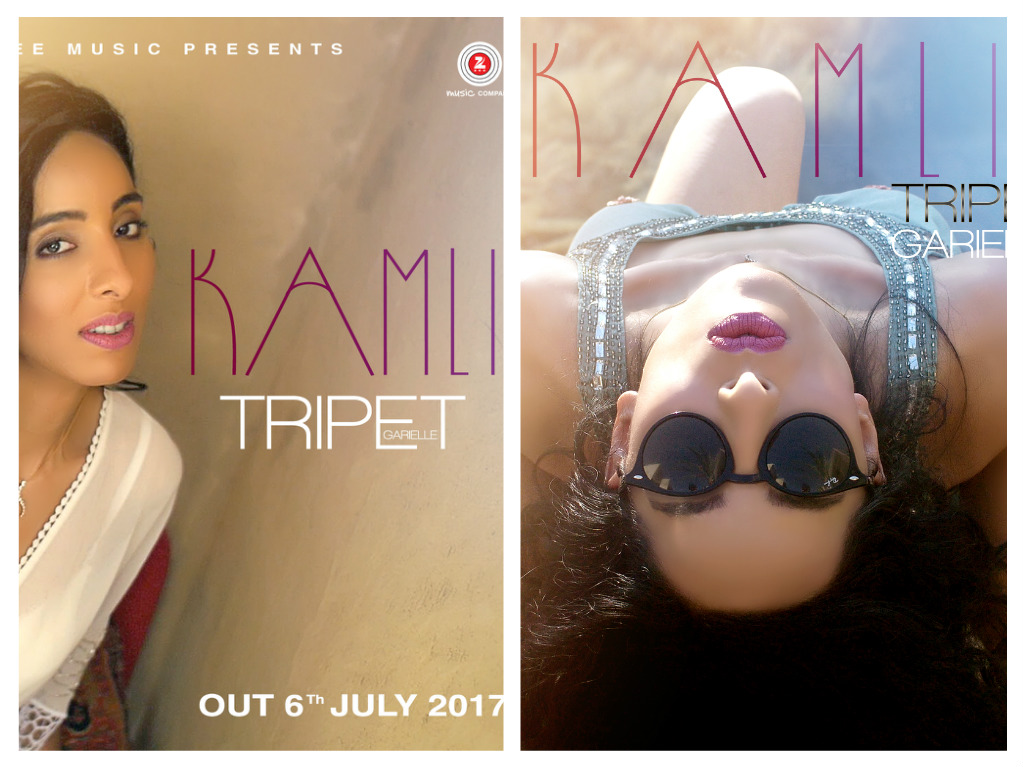 British born Bollywood singer Tripet Garielle has some good news in store for her fans as she announces the release of her brand new single 'Kamli'.
The song oozes with passion and would be a treat for the romantics is flagged as the love track of the year.
Tripet Garielle recognised for her soulful voice has been making strides into the Bollywood music by rendering hits like the upbeat, urban-flavoured 'Aa Vee Jaa' and 'Saathiya' with 'Wo Pal' being her career-defining track that released in 2015.
The new single 'Kamli' is produced by one of the world's most renowned Dubai-based music composers Atif Ali who has worked with the likes of Rahat Fateh Ali Khan, Pritam, Salim –Suleiman and many more.
"I am really excited to share the news that my new single 'Kamli' is out now! It's got a heavy Bollywood flavour and it makes me fall in love every time.
"With 'Kamli' I want to take my listeners into another world where they see, touch and feel the emotion of love. And I know for certain my fans are waiting for this song and when they hear it, they will love it. I literally had butterflies when I recorded 'Kamli'. I feel it first, and then I record it," says Tripet Garielle.
Referred as 'Voice of Love', Tripet draws her inspiration from western singers Alicia Keys and Mariah Carey. But her greatest musical influences are Lata Mangeshkar and Shreya Ghoshal when it comes to singing in the language of Bollywood.
"Just because I'm born and brought up in the west doesn't mean I don't belong in the east. Singing in Hindi is not just a dream but a desire to achieve my dreams to sing in a language I cannot speak but I admire so much," reveals Tripet Garielle.
Crossing over multiple genres such as Dance, Acoustic, Ambient Lounge, Romantic, and Sufi Rock, Tripet has managed to garner a strong fan base in a short span of time. Now with the release of 'Kamli', she looks forward to kicking off a new chapter in her career.
Now with six singles and four music videos to her credit, she is also preparing to launch her Debut Album later this year. For now, get ready to beat the heat this summer with the soulful voice of Tripet Garielle in her latest single 'Kamli'.
Apart from a career in music, Tripet is actively involved in social causes. Coming from an underprivileged family background and having faced hardships in her early life, Tripet is on a mission to support the orphans and empower women through the #GirlPower project that supports girl orphans across Mumbai in India.