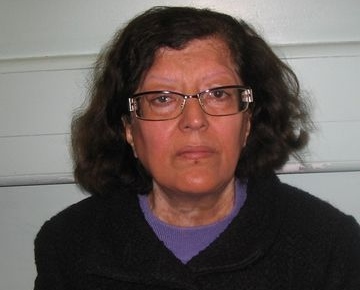 A woman who sold her friend's family home in Greenford as part of a £200,000 fraud has been jailed for six years.
The long-term abuse of her position of trust was uncovered following an investigation by the Metropolitan Police's Fraud and Linked Crime Online (Falcon) Unit after the 72-year-old victim was locked out of her home and reported the matter to police via Action Fraud.
Ravina Rattan, 68, of Noel Road, Ealing, was found guilty on 15th December 2016 of two counts of fraud by abuse of position and one count of money laundering. She was sentenced at St Albans Crown Court on Friday 13th January.
The fraud was carried out between January 2007 and May 2013 after Rattan was placed in charge of the victim's financial affairs. The elderly woman, who cannot speak English, asked for Rattan's help after her husband died in 2006.
The victim lived in a mortgage-free, four-bedroom house in Verulam Road, Greenford with her daughter and young granddaughter.
Rattan agreed to look after all her financial affairs and took possession of all identity documents and banking information, including chequebooks and bank cards.
In April 2007, a mortgage application was accepted for a loan secured against the victim's property. A mortgage advance of £198,891.25 was paid into a Barclays Bank Account that was set up in the victim's name but controlled by Rattan.
An investigation by the Met's Falcon Unit revealed Rattan had used copies of the victim's signature to complete the mortgage application. No direct debit was set up to pay the mortgage and, although intermittent cheque payments were made, the account fell into arrears.
By 2012, repossession proceedings were started due to the lack of repayments on the mortgage. Later that year, the victim came home from work and saw her house was boarded up. Rattan told her there was a gas leak and said the family could not go home. She would not even let them return to the house to get their belongings.
As time progressed, Rattan gave a number of excuses as to why the family could not return to their home. During this period, through the falsification of documents, Rattan sold the property and the proceeds were deposited in a bank account opened in the name of the victim, but controlled by Rattan.
The proceeds of this sale were then distributed into various bank accounts, one of which belonged directly to the defendant. After the victim contacted Action Fraud in October 2014, the case was referred to the Met's Falcon Unit and Rattan was arrested in December 2014.
Officers searched Rattan's office premises and found a large amount of paperwork relating to the victim, including her bank cards and passports. They also found a number of blank cheques containing the victim's signature and correspondence regarding the sale of the house in Middlesex.
Rattan was charged in June 2015 with fraud by abuse of position and also later charged with money laundering.
She was sentenced to six years' imprisonment for both counts of fraud and 18 months for the money laundering. All sentences will be served concurrently.
Detective Constable Simon Allen, of the Met's Specialist, Organised and Economic Crime Command Unit said: "This was a sustained and malicious abuse of trust of a vulnerable woman that resulted in the loss of a family home.

"Rattan has shown no remorse for her crimes and has continued to deny any knowledge of the fraud despite the overwhelming evidence against her gathered by investigating officers.

"The sentence handed down by the court today reflects the severity of Rattan's crimes and the devastating result of her fraudulent behaviour."
If you believe you have been the victim of a fraud, or you suspect someone you know has been a victim, call Action Fraud on 0300 123 2040.