Huddersfield Town FC appoints Asian ambassador
---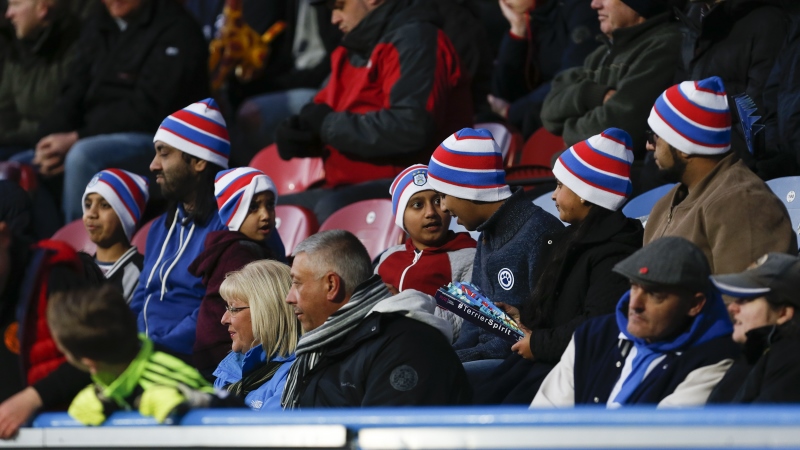 Ambassador Mohammed Bhana: "My 8 year-old son kept on nagging me, asking me to take him to a Town game. I said I'd take him if he learned his times tables, which he did – all the way to 12!"
Huddersfield Town Football Club (HTAFC) has appointed Bradford man Mohammed Bhana as an Ambassador of the Club, to help its presence grow in the Asian community.
The Asian football fan market has been one, which Bhana says, most football clubs have "not paid much attention to".
However, Huddersfield Town Commercial Director Sean Jarvis has made it clear that Huddersfield Town is committed to enticing more Asians living in West Yorkshire to come to matches as part of the long-term strategy to grow the Club.
The club says that they don't care what background their footy-lovers come from, the Club says it will listen to fans, regardless of their background; everyone is welcome here.
Bhana, first came into contact with the Terriers through Huddersfield Town's Schools Focus initiative, which provides cheap match-day tickets to youngsters across Kirklees and beyond.
Mo admitted that if it weren't for his son's persistence, then he wouldn't have been offered the role or even have come to the John Smith's Stadium.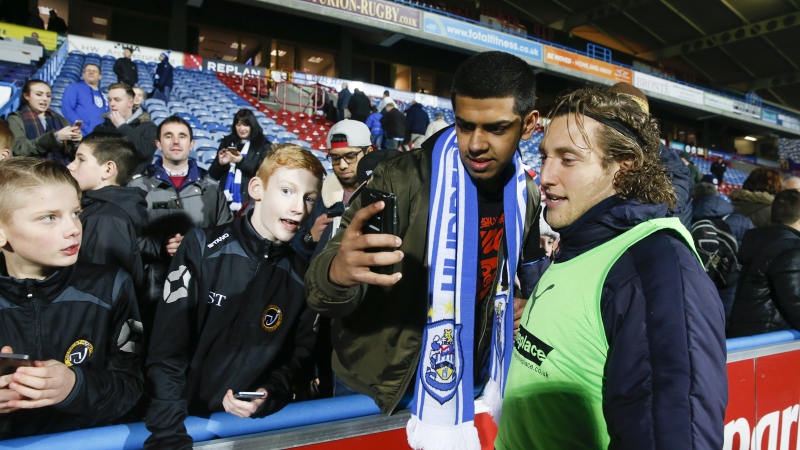 "My 8-year-old son kept on nagging me, asking me to take him to a Town game," explained Bhana.

"I said I'd take him if he learned his times tables, which he did – all the way to 12. That's how much he wanted to go and experience a match!

"I wasn't sure what to expect, and my wife was also a bit apprehensive about going; we had a few misconceptions because we had never been before.

"For a start, we didn't realise how passionate and loud the fans would be, and the high quality of the football was also something we didn't expect. We thought that Huddersfield was a small club, but we now know that's not the case!"
Since being offered the role as an Ambassador for the Club, Bhana has been working with the advertising team at Huddersfield Town to create match day posters and adverts in both Hindu and Urdu to attract a more diverse group of fans.
"I don't know any other Club that has actively reached out to the Asian community in such a way; most teams do nothing at all from what I can see.

"Even though it's only been a few months, I think the town-posters don't need to be translated into Hindi or Urdu anymore – just in English because people have now seen that Huddersfield has made an effort to reach out to them."
Bhana adds that some initiatives that have been set up recently, with the aim of engaging Asian community, have been very well attended.
"Huddersfield Town has made it clear that it doesn't matter what ethnicity you are, the only colours that matter are the ones on the Club's shirt," explains Bhana.
"I think this is good, not just for the football club, but for Kirklees as a whole because it helps to bring people together."
Huddersfield Town currently sits fifth in the Sky Bet Championship table and Mohammed believes now the Club has reached out to the Asian community it is beginning to attract a larger following; especially due to the team's exciting brand of football.
"More people are starting to realise that they don't have to travel to Liverpool or Manchester to watch first class football; they could just go a few miles down the road and watch football just as good, if not better, at Town for much less.
"There's no need to support a club from another part of the country when you have one on your doorstep that you can get involved with."