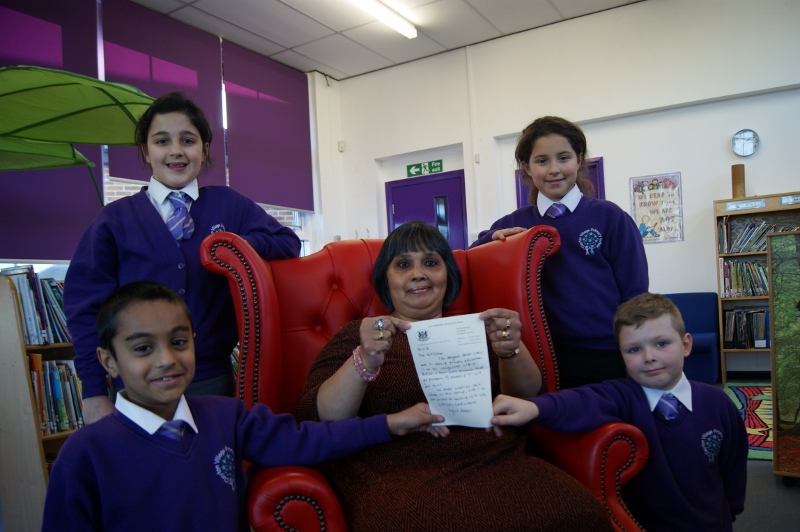 A classroom volunteer, who for over 15 years has given up her own time to help children in Bradford learn how to read, has been named on the Queen's New Year's Honours List.
Habidah Glass is one of the region's few recipients to receive a British Empire Medal for her services to education.
As well as volunteering in Bradford's Clayton Village Primary School for 16 years, the 60-year-old grandmother-of-five has also worked at Scarborough's Gladstone Road Primary.
Mrs Glass first heard about her impending award from her husband and says the enormity of the situation 'took some time to comprehend'.
WORKING MAN: Mohammed Taj will receive an OBE for his services to trade unionism

"Only now has it really sunk in how precious this award is," she admitted. "It is the first time anyone in my family has ever received something like this.

"New Year was a big shock at my house after learning about the award. My husband says to me that I still don't realise what I have achieved. He is so proud."
Education runs throughout Mrs Glass's family with both her husband and daughter working in the profession.
It is the impact she can have on a young person's life that motivates her most to work.
"I just love children," she added. "If I can help them learn and develop I will.

"I enjoy doing what I'm doing at the moment and I don't think I will ever get bored of it. I don't know when I will retire or even think about stopping."
Headteacher at Clayton Village Primary, Miss Rebecca Craddock, also paid tribute to the efforts of the commended classroom volunteer.
She said: "Mrs Glass is a real asset to the school team. Her time and commitment to her volunteer role is commendable and greatly appreciated by all the staff and children.

"Her length of service has meant that she is now part of the history of the school helping to create happy memories for all our children."
Also named on the Queen's New Year Honours List this year is Mohammed Taj.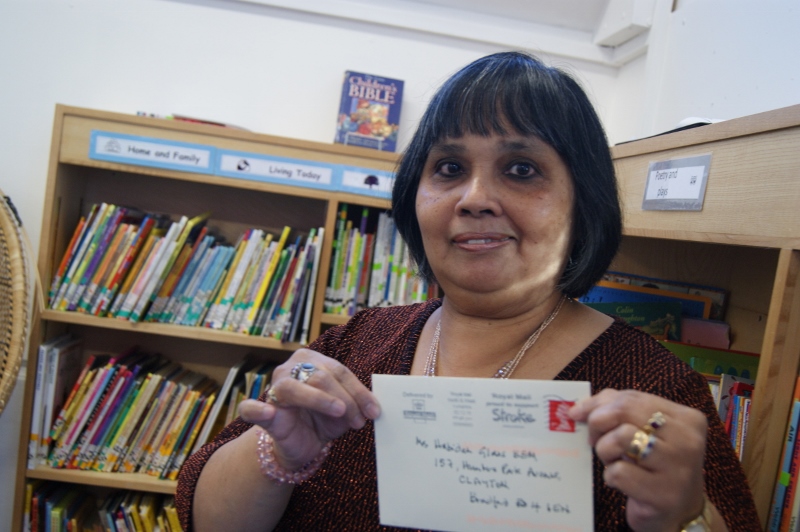 The former bus conductor began his career in public transport at the age of 21 before rising through the ranks to become President of the seven-million strong Trades Union Congress in 2013-14.
Upon hearing about his OBE, the Bradford-born industrialist said: "I won't disguise the fact that is pleasing to have one's life's work recognised.

"But, for me, this is also recognition of the, quite literally, thousands of women and men who have supported and inspired me.

"It also recognises the value of trade unions – they are by far the biggest voluntary organisations in the country, they are where ordinary people come together to support each other.

"I am always reminded that my late father would say that trade unionism is, at its best, a truly noble endeavour.

"Though, in truth, I think it's my wife, Naseem that really deserves a medal for without her love and support I would have achieved nothing!"