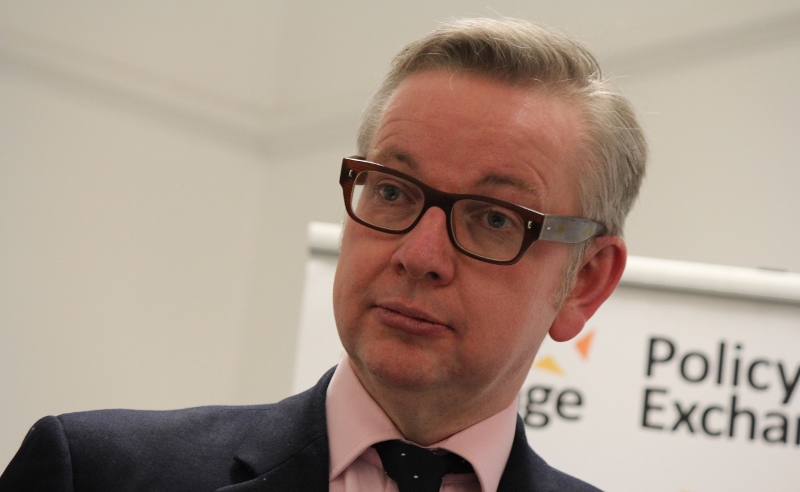 Boris Johnson will not be the new Prime Minister of the United Kingdom after being 'stabbed in the back' by long-time ally Michael Gove.
Justice Secretary Mr Gove threw the book at the former London Mayor this week, saying that Mr Johnson was not the right person to lead the country and instead revealed he would run for leader.
In a speech in London, billed as his campaign launch, Mr Johnson admitted that he did not believe he could provide the leadership or unity needed after Gove's shock announcement.
It was the biggest political surprise since Prime Minister David Cameron quit after losing last week's referendum on British membership of the European Union.
So who's in the running to be next Prime Minister?
The bookies' favourite to win the contest is Home Secretary Theresa May.
The 59-year-old has held the Home Office since 2010, and is a former Tory party chairman.
She says she can offer the 'strong leadership' and unity the UK needs, and promised a 'positive vision' for the country's future. She was one of the Tories who backed staying in the EU but she told a news conference that 'Brexit means Brexit.'
Mrs May said: "The campaign was fought, the vote was held, turnout was high and the public gave their verdict. There must be no attempts to remain inside the EU, no attempts to rejoin it through the back door and no second referendum."
The aforementioned Justice Secretary, Michael Gove, was a key figure in the party's modernisation that led to its return to power in 2010.  
He was a leading player in the Brexit campaign – which put a strain on his close friendship with David Cameron. He has pitched himself as the candidate that can provide 'unity and change'.
Forty-three-year-old, Stephen Crabb, is also a rising star of the Tory party after he took over as Works and Pensions Secretary. He has promised to unite the party and country following the referendum result and provide stability.
Energy minister Andrea Leadsom was one of the movers and shakers of the Leave campaign. A former district councillor, she became MP for South Northamptonshire in 2010 and – after serving as a junior Treasury minister and as a member of the Treasury select committee – she was made a junior minister in the energy and climate change department in May last year.
Former cabinet minister Liam Fox's cabinet career was cut short in 2011 when he resigned following a lobbying row. A Brexit campaigner, and on the right of the party, he has said whoever becomes PM must accept 'the instruction' of the British people and not 'try to backslide' over EU membership.
As the political drama played out, Bank of England governor Mark Carney warned about "heightened uncertainty", noting the potential for increased unemployment and ripples in the global economy.
He added: "One uncomfortable truth is that there are limits to what the Bank of England can do."