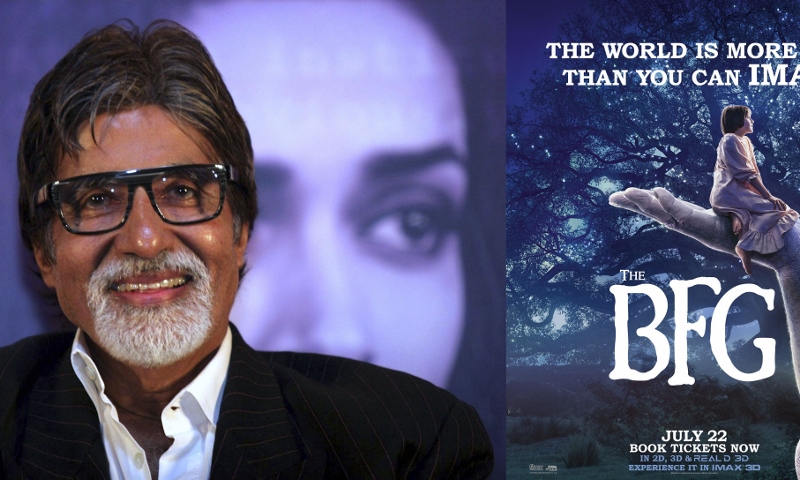 Bollywood megastar Amitabh Bachchan has always expressed his desire to work with the younger stars, and now it seems like his concupiscence is coming true with Parineeti Chopra.
After looking like a fatherly figure for Deepika Padukone (in Piku) and Kangana Ranaut (for an advert), Amitabh Bachchan and Parineeti Chopra have now teamed up for the Hindi remake of a Hollywood film.
Big B confirmed on a micro-blogging site that he's been cast for the Hindi voice of Stephen Spielberg's fantasy adventure 'The Big Friendly Giant'.
Reliance entertainment has a Pan India release for this friendly giant movie in four languages – English, Hindi, Tamil and Telugu. The movie is all set to release in India on 15th July.