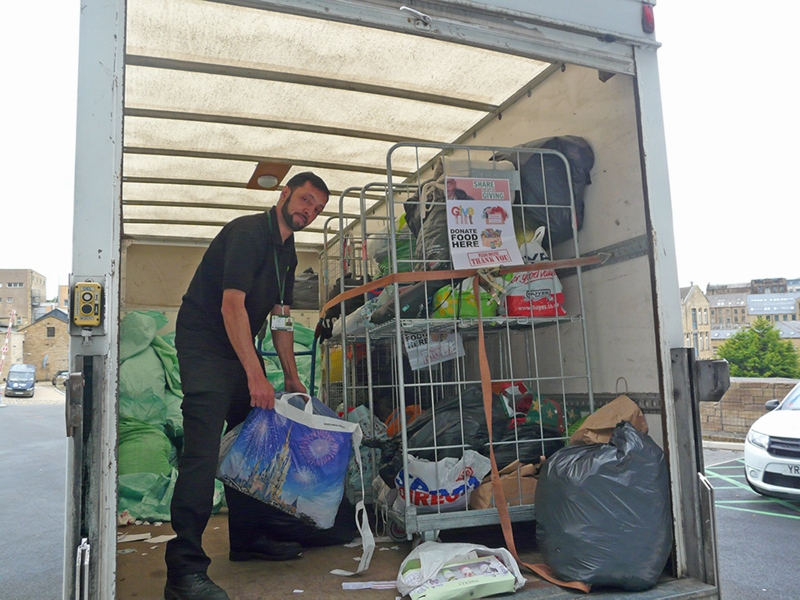 Kind-hearted students at Bradford College have donated clothes, bedding and toiletries to vulnerable people after a tremendous response to an appeal.
The college arranged a collection of much-needed supplies for the Bradford Day Shelter which offers a lifeline to people who are homeless, in need of housing or living in poor accommodation.
Donations were collected in college then loaded into a van to deliver to the shelter on Edmund Street which is run by Horton Housing.
Lenka Kaur, the Inclusion and Diversity Coordinator at Bradford College, was delighted to see so many members of the college coming together.
"The idea for the collection came to light after David Harwood, Bradford College Principal recently visited the local Day Shelter," she said.

"It was great to see all the donations brought in by staff members and students.

"Something so simple can be so rewarding. It's such a positive contribution to the local communities and we will definitely be looking to organise similar events in the near future."
Manager of the Day Shelter, Magda Dziurkowska, received the donations last week.
She added: "It was a fantastic initiative from Bradford College to organise this amazing collection.

"Myself and a support worker from the Day Shelter visited on one of the days and we spoke to quite a few people about the work we are doing and the support the day shelter is providing to the vulnerable people in Bradford.

"The warm clothing, shoes, toiletries, bags, underwear and socks will be definitely greatly appreciated by those in most need."