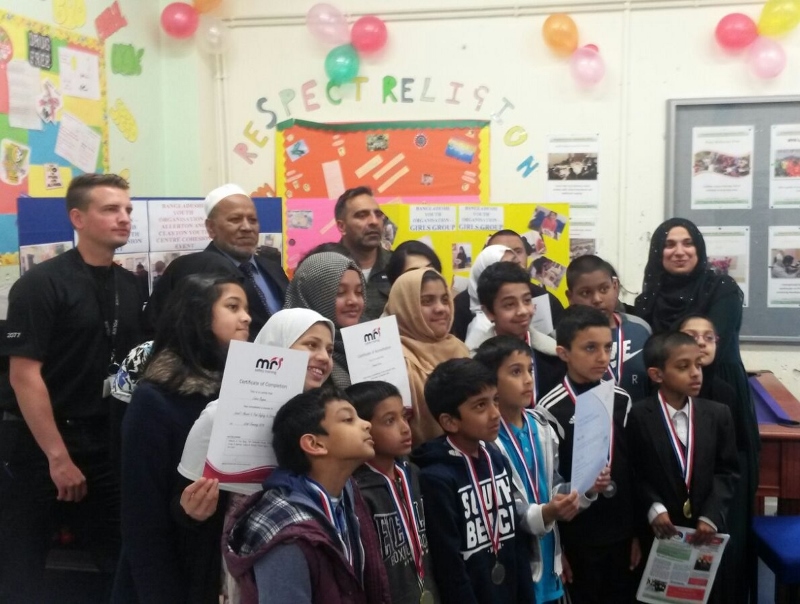 Bangladeshi Youth Organisation recognised for its work in the community
On Thursday 2nd June, children, young people and local residents showed off their amazing awards at the Bangladeshi Youth Organisation – BYO -presentation event.
The turnout from the community was 'fantastic', with approximately 200 children, young people and elders turning out to show their support for the registered charity, which was formed by new arrivals of Bangladeshi people into the UK.
The presentation event was chaired by BYO Board Member Abdul Karim.
Centre Manager and founding member of the group – Faz Haq – highlighted the history of the BYO; how it all started from youths meeting in a cellar of a terraced house back in 1982, to the current premises on the bottom of Cornwall Road.
Mr Haq also underlined the success it has had over the years, with pioneering Manningham Housing Association, Heart Smart Project, Bradford Study Support Network and the contribution the group has made to many other partnership projects that have been delivered for the community.
Cllr Imran Khan, portfolio holder for Education, Employment and Skills, praised the work at BYO, after presenting certificates to local residents and young people for successfully completing level two Food Hygiene, and Health and Safety at work.
Local dignitaries like Cllr Arshad Hussain, Cllr David Green, Nazakat Ali, Bhulla Singh, Heather Wilson, Faz Haq and Akadus Ali also presented certificates at the event.
Former Bradford City player, Wayne Jacobs, presented medals to the excited BYO Junior football team for all the progress they have made over the past year.
Mohammed Joynal, Projects Manager at BYO said: "It is amazing to see such a great turnout from the community, young and old. We serve a real cross section of the community and it's lovely to see them all here.
"Congratulations to all those who were awarded certificates for their commitment and hard work in the various training courses they have completed. I would also like to thank the volunteers and those who provided resources and funding, particularly Lloyds Bank Foundation and Bradford Council and Council for Mosques, the Khidmat Centre."