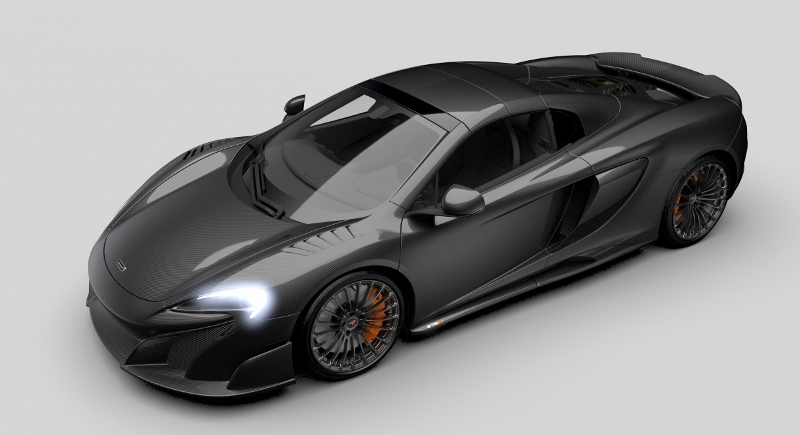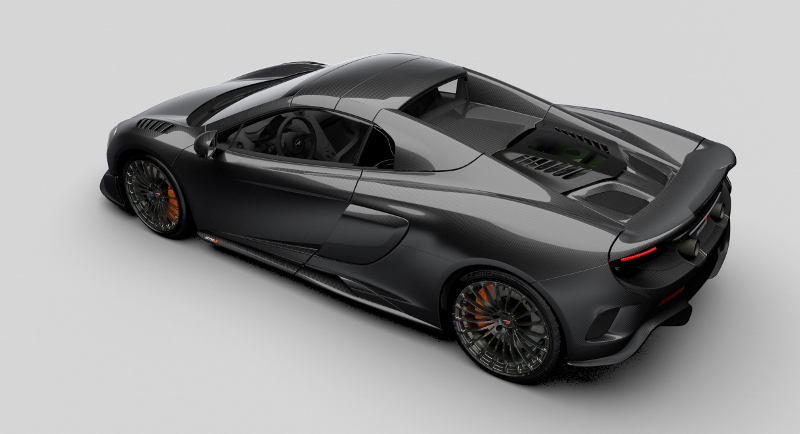 McLaren Special Ops produces just 25 units of limited edition MSO Carbon Series LT
Just saying the name McLaren conjures wild images of a hysterically deranged, fully-loaded, barely street-legal hypercar that is practically dripping with carbon fibre.
And when you talk about something like a 675LT, P1, or P1 GTR, that impression isn't far-stretched, but now somehow McLaren have made a limited-edition car based on the incredible 675LT that has 40 per cent more carbon fibre than any other.
Now that's just bonkers!
McLaren Special Operations, the bespoke division of McLaren Automotive, has just officially released the spec for its MSO Carbon Series LT.
Strictly limited to 25 units globally, all of which have already been sold, it's based on the 675LT Spider and has been produced on "special request" from McLaren customers captivated by the visual carbon fibre bodied McLaren P1.
Now, if you are going to have a shot at making the don of supercars, you'll need a few key ingredients: one V8 engine that sounds like heaven but produces a demonic 666 horsepower, doors that open up and not out, carbon fibre (buckets load of) and a delirious team of designers who've been locked up in a basement and live on energy drinks.
The key here, is to ensure the car remains light-weight and aerodynamically efficient so McLaren Special Ops have applied gloss carbon fibre to the entire body of the car, keeping the entire bodyweight to just 3,016lbs.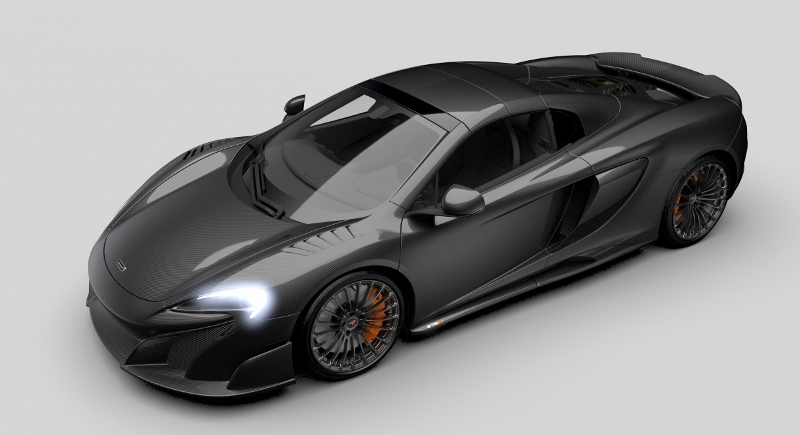 As with the 675LT Spider, the front bumper with larger splitter and end plates, front under body, side skirts, side intakes, lower side intakes, rear bodyside lower, rear fenders, rear deck, rear bumper, diffuser and 'Longtail' Airbrake are all carbon fibre but with a gloss finish revealing the inherent weave of the material.
In addition, the MSO Carbon Series LT is fitted with a gloss finished carbon fibre electrically retractable roof and tonneau, A-pillars, bonnet and rear deck, side blades, complete front and rear wings, and even fuel filler flap.
Under the gloss carbon fibre skin of the MSO Carbon Series LT sits the heavily-revised 3.8-litre twin turbo V8 powertrain from its Coupé sibling, ensuring performance figures are worthy of the LT badge.
The power output and torque figures remain unchanged, with 675PS (666bhp) delivered at 7,100rpm and 700Nm (516lb ft) available between 5,000-6,500rpm.
The changes to the powertrain saw more than 50 percent of the components replaced to ensure optimised levels of power, torque and drivability. These include new, more efficient turbos, detail design changes to the cylinder heads and exhaust manifolds, new camshaft and lightweight connecting rods, and a faster-flowing fuel pump and delivery system.
Acceleration from 0-100 km/h (0-62 mph) takes just 2.9 seconds, and 200 km/h (124 mph) is achieved in 8.1 seconds – giving away only 0.2 seconds to the more aerodynamically optimised and lighter Coupé. Controlled torque delivery in first gear manages torque to 600Nm (443lb ft) to ensure maximum acceleration, and minimising wheel slip. Top speed is 326 km/h (203 mph).
Priced at just over half a million quid, this limited-run model quickly sold out – the lucky owners will get their first deliveries towards the end of the year.
Sigh.