As the country continues to relax lockdown measures, with non-essential shops also being allowed to reopen from 15th June, many restrictions will still be in place for a while longer.
The government has also made wearing face masks on public transport compulsory, and chances that face masks will soon become part of our everyday wardrobes, why be boring?
An exciting new collection of printed and themed face masks has just been launched, and are designed to help with preventing an upsurge in coronavirus infections.
The masks from Treat Republic are not medical masks, or PPE, but are made from the highest quality double-layered fabric with extra soft finish for comfortable wearing. The ultra soft ear loops are elastic allowing them to fit to a wide range of face shapes and size.
"From 15th June it's compulsory to wear a face covering on public transport"
Each face mask comes with a colourful design on it that allows you to bring a bit of your personality on show. Whether it's a beautiful floral design, a quirky zombie face print or a design to show your support for our brave NHS workers these face masks are bound to be the envy of everyone else.
These masks are the perfect solution to get covered up, and still look and feel comfortable when outdoors.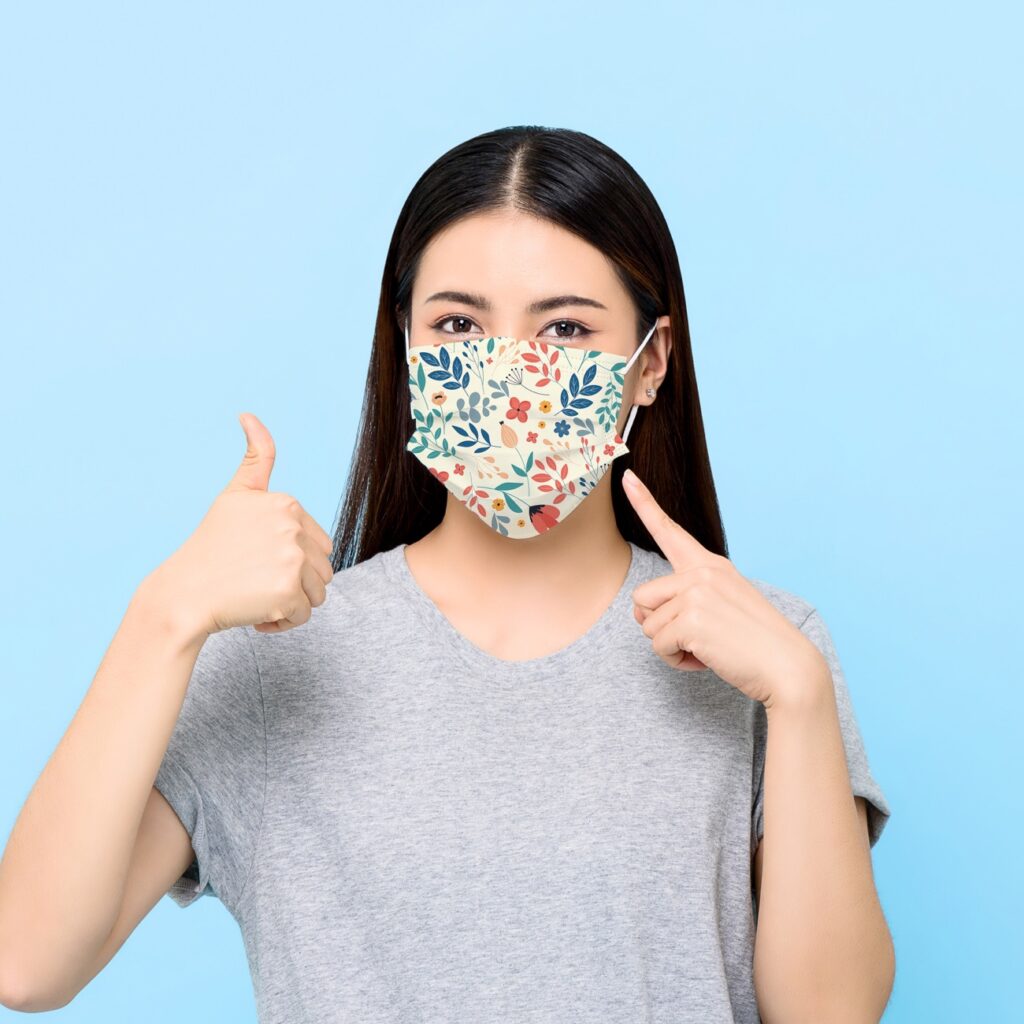 Their range features several vibrant and colourful styles of face masks ranging from bright florals, monochrome repeat prints and camouflage styles. Each mask has a pocket in which a PM2.5 carbon filter (supplied with the mask) can be inserted.
Managing Director Jigs Ghaghada says: "In these strange times we live in, many of us prefer to wear some sort of face cover when we venture out for our daily walk or to commute to work.
"We wanted to design something that would feel less intimidating and to help spread a little colour and hope, and perhaps even make someone smile."
Masks are priced reasonably at £15.99 and each come with two filters. Refill filters are also available to buy separately. Available now at www.treatrepublic.com. 
About Treat Republic: Treat Republic is a British design-led brand that specialises in making gifts, homeware, jewellery and accessories. The company is a small family-owned business and has over 15-years in the gift industry for creating exciting and innovative products. Its specialist personalised giftware is stocked by a number of prestigious high street and online retailers. They're donating £1 for every mask they sell to raise funds for NHS and key workers.
OUR VERDICT ⭐️⭐️⭐️⭐️⭐️
Treat Republic's face masks look really trendy and with the huge range you'll find something that reflects your personality as well as giving you an added layer of protection during the Covid-19 situation. They're very well-made with high quality fabric – with a pocket for a filter, and have super-comfortable ear loops to fit a wide range of face shapes and sizes. Best of all they're washable and reusable. Definitely a huge thumbs up!