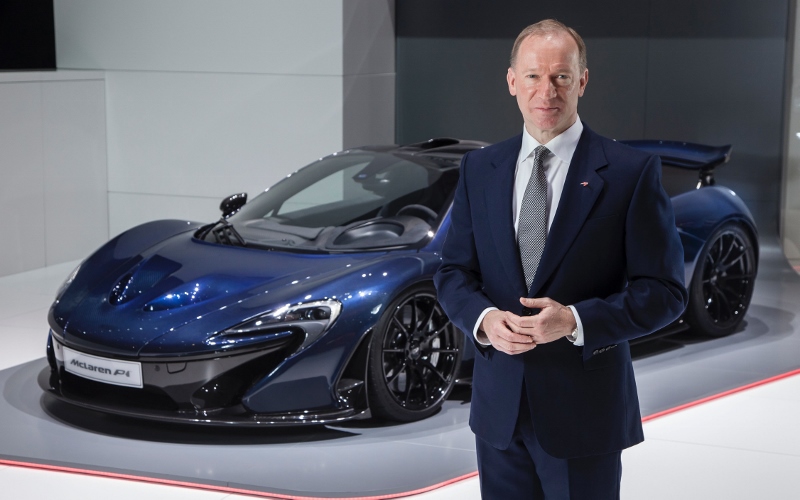 More than 200 new jobs in deal worth £100 million to the UK's economy
Luxury carmaker McLaren have confirmed that it will bring its advanced carbon-fibre chassis production to Sheffield, in an investment that will create 200 new jobs in deal worth £100 million to the UK's economy.
The investment of nearly £50 million pounds will be the firm's first purpose-built site away from its headquarters in the southern English town of Woking. It will save the automotive giant around £10 million pounds per year once it is fully operational.
The UK Government has said this is a major new draw of investment into the 'Northern Powerhouse'.
The first pre-production carbon fibre chassis, built using trial manufacturing processes in the Advanced Manufacturing Research Centre (AMRC), expected to be delivered to the McLaren Technology Centre in the second half of 2017. Full production at the facility will begin by 2020.
The carbon-fibre chassis, which helps to keep the top-end sports cars as light as possible, is currently built by a supplier in Austria with the firm saying it now made sense to make them in Britain.
Mike Flewett, Chief Executive Officer at McLaren Automotive, said: "Why Sheffield? Because of the local expertise and experience of working with new materials and advanced composites.

"With other high-tech organisations, such as Boeing, Airbus, GKN and Rolls Royce plc alongside us at the AMRC, we are in very good company."
The site will be built in cooperation with the University of Sheffield and the local city council, next to the University of Sheffield's AMRC.
International Trade Secretary, Liam Fox, welcomes ground-breaking the deal as a boost to the Northern Powerhouse.
Mr Fox, said: "McLaren is a prime example of the UK's continued world-leading role in technology, design and innovation.

"Establishing their new Composites Technology Centre in Sheffield shows McLaren's confidence in the UK as a world-leader in research that will support local business and high-skilled jobs while drawing international investment into the region."
McLaren said building it chassis in Britain will increase the average value of British parts in its models from around 50 per cent to 58 percent, depending on the vehicle.
McLaren Automotive, which began building cars only in 2011, has grown rapidly and is aiming to double the number of hand-made models it builds to over 3,000 this year.
The firm currently makes all of its high-end models, which range from £120,000 to around £2 million depending on customisation. It exports 92 per cent of its output.