A charitable initiative, set up in Leeds three years ago to bring  Muslim communities together in aid of local charities , is preparing to hit its latest milestone in fundraising this year.
At the fourth annual Give a Gift dinner last weekend, over 250 guests piled into Aagrah Midpoint for a night of entertainment and charity pledges.
Organised to get guests involved with the charity challenges, those in attendance signed up for a range of activities, from climbing Ben Nevis and Mount Snowdon, to skydiving and coast-to-coast bike rides.
Even Asian Express founders, Nadim and Andleeb Hanif, have pledged to raise funds as they head thousands of feet into the sky before jumping out of planes with nothing but an instructor and parachute on their backs.
Give a Gift Ambassador, Rifhat Malik, was delighted with the number of pledges made at this year's dinner, and is confident of surpassing all previous records.
"Every year we host the family dinner to get people involved with Give a Gift," she said. "Last weekend we received around £70,000 in pledges alone, which will all go towards helping two great causes."

She added: "We had fantastic entertainment on the night from the Leeds Bhangra Society Dancers and Haleema Khan – a young steel pan star.

"There were also speeches from parents whose children have been cared for by the two charities, and that really inspired a lot of us to get behind the pledges and volunteer ourselves."
The Give a Gift initiative raises money for the Children's Heart Surgery Fund and Martin House Children's Hospice.
A number of events have been held in recent years with the initiative culminating in the flagship Ramadan Toy Appeal.
Sharon Cheng, chief executive of Leeds Children's Heart Surgery Fund spoke of the importance of initiative such as Give a Gift.
She said: "CHSF are thrilled to be working with the Give a Gift Initiative for a fourth year.

"The relationship we have with the team is fantastic, they are very inspiring. The donations we have received so far from this community group have been extremely useful in terms of supporting the work we do.

"Thanks to all involved, we are extremely grateful and we look forward to the fundraising year and wish them every success."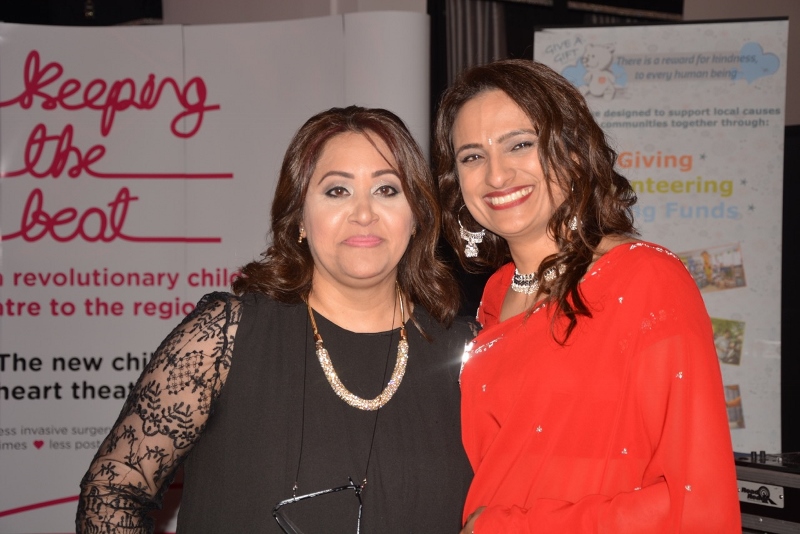 Martin House Community Fundraiser, Sarah Tarpey, added: "At Martin House we care for some of the most vulnerable children and families in Yorkshire, needing help and support at the most difficult of times. Already our families have benefitted from the generosity of Give A Gift, receiving donations in excess of £35,000 as well as huge numbers of toys and gifts; for which we are incredibly grateful.
"With most of our funding coming from voluntary donations, without the generosity of people like Give A Gift, quite simply, Martin House would simply cease to exist. We are proud of our association with Give A Gift and look forward to working with them again in the months ahead"
Having already raised £70,000 for the two causes in 2016, the money raised through the activities planned later this year will help the group surpass the £100,000 mark for the first time in their history.
If you would like to get involved with one of the Give a Gift fundraisers, please contact Rifhat Malik on 07711 623386.