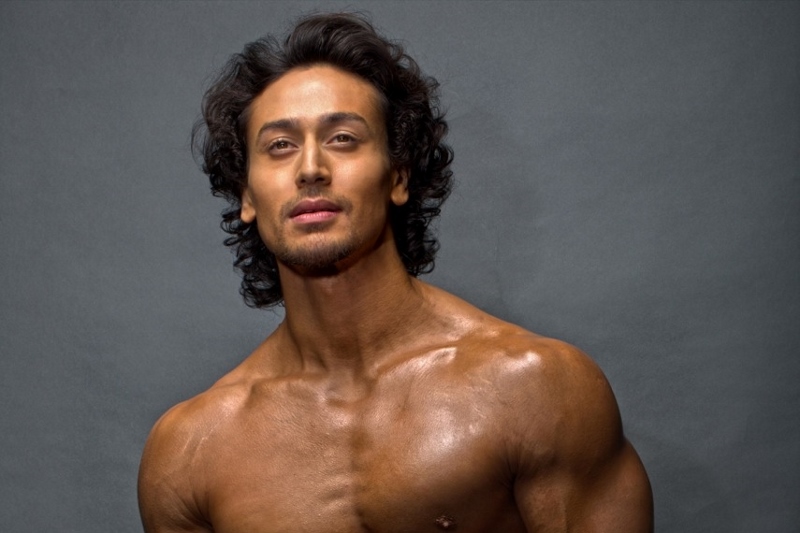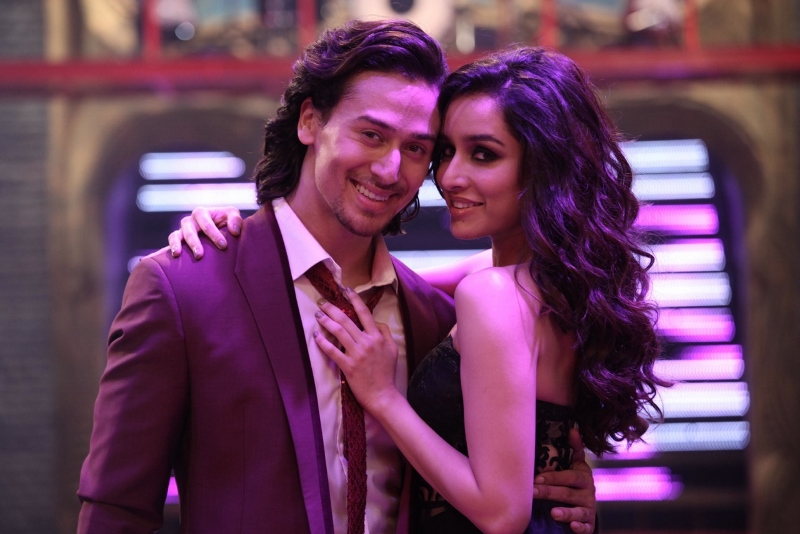 I want to differentiate myself from competition. I want to stand alone
With sinewy-tight muscles and abs that'd make even Sylvestor Stallone envious, Tiger Shroff defines physical perfection with his martial arts moves and it's all very apparent in the trailers of 'Baaghi'.
The hero of 'Heropanti' says that he wanted to double his output and exceed the expectations of the audiences.  
"I was so grateful for the reaction to my first film that I wanted to take myself notches higher. I can't cheat the people who have shown me so much of love. I want to give them back by tenfold, and 'Baaghi' was my answer to that," says Tiger.

"This film has given me sleepless nights. After the intense action sequences I was physically dead, but I when I hit the bed, I couldn't sleep because my mind was actively thinking about the day's shoot. I have given this film so much, if people don't like it then I might as well retire (laughs)," he adds.
He says that he definitely thinks there'is a lot of expectation and pressure being a star's son (Jackie Shroff).
"There's a chance that people could write me off very easily, and that would emotionally destroy my family.

"Luckily, I was accepted by the audience in 'Heropanti', and my parents could take a breather.

"My father didn't express it then, but I knew he was stressed about my debut. However, the moment he saw the box office figures, he heaved a sigh of relief.

"I am aware that it will never be easy to live up to my dad's screen presence, how will I match that? So, I thought I should create my own identity and hopefully, people will accept me for who I am.

"My dad is very easy-going. He has always given me whatever I wanted. He is so cool that he can make me look like such a loser.

"Of course, there will be plenty of comparisons. At the onset, I was very clear that I didn't want to be just carrying the image of being my father's son. I didn't want people to say that "Jackie ka beta aa gaya" and he's going to be a hero.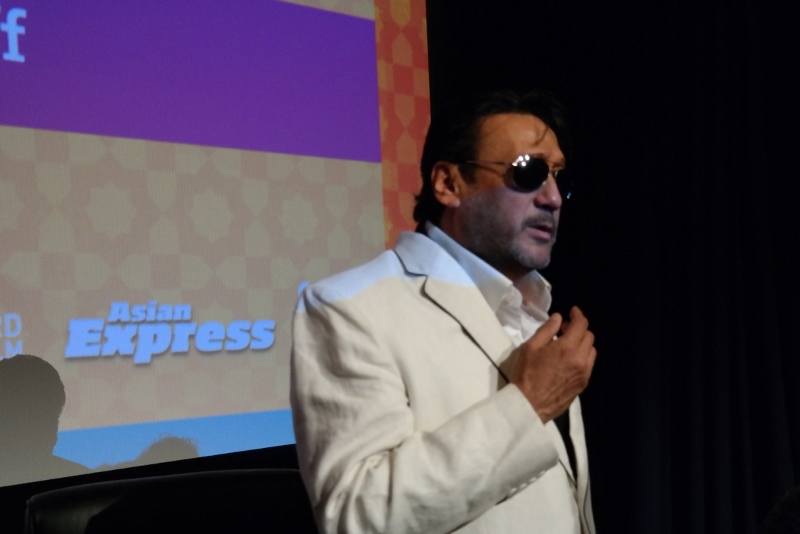 I will benefit from being a part of this industry, but I also want the industry to benefit from me. I mean, I want to differentiate myself from the competition. I want to stand alone. For that, I have to create my own space. There's so much competition that could be so pressurising for an actor.
"When Hrithik Roshan was launched with 'Kaho Naa… Pyaar Hai' he exploded onscreen and became a phenomenon. I hope that someday I can see myself like that – standing alone and being noticed. That will be my biggest high," says the young Shroff.
In 'Baaghi', Tiger co-stars with Shraddha Kapoor   who he has know for many years. Talking about Shraddha, Tiger says that she's "such a positive soul".
"We went to the same school, and she would always participate and win all the talent shows, and bag the lead role in plays.

"She also choreographed a dance sequence for me on the song "Ek pal ka jeena" for a talent show."
Talking about how strongly he's against the idea of using body doubles for action scenes, Tiger's quite the critic: "It's unfair to use body doubles. If you want to use body doubles for your action scenes then you should also give them your roles, and let them be the hero!
People say… "Arre, you have to save your face," but I also have to make some sacrifices to be a hero, right? I believe that if you want to do an action film then you must be completely honest to the part and train yourself for it.
"I don't like taking anybody else's credit. I have seen so many stuntmen and fighters whose lives aren't that glamorous or easy, but while shooting they dare to risk their lives. I want them to be noticed and get that respect. These stuntmen make us look like larger-than-life heroes."
The new "hero" says that he feels that his dad is more paranoid about his action scenes than his mother.
"He has been there, done that, and he knows what goes into it. So, he doesn't want me to go through the same grind. Luckily, he is not there on the sets, or else I would just freeze," Tiger says about doing stunts.
Now the muscle-ripped Tiger says that he's eager to do a superhero film: "Even before I did 'Heropanti' I wanted do a superhero film. I was very fascinated by Hrithik Roshan's 'Krrish' and of course Marvel's superheroes such as 'Spiderman' and other movies like that.
"My favourite superhero is Spiderman because he is the most human of all, and I generally love underdogs. We lean towards underdogs and we want them to win.

"In fact, my dad was the first superhero in Bollywood in the film 'Shiva Ka Insaaf', which was the first 3D film here, too.

"My grandmother (father's mom) had video cassettes of all my dad's films, so every night before sleeping, I would watch parts of his films, and 'Shiva Ka Insaaf' was the one I watched the most. The film has stayed with me all these years."
Talking about growing up with a superstar dad, Tiger confesses that he had a very normal childhood, but was always sports-driven rather than being an academic genius. But he says that he was getting movie offers from a very young age and that while growing up he always heard family and friends ask his father about his launch into Bollywood.
"Even without asking me what I wanted to do, they would talk to me about my career in Bollywood.

"When you hear something so regularly, it tends to go in your subconscious and some time that comes to life."