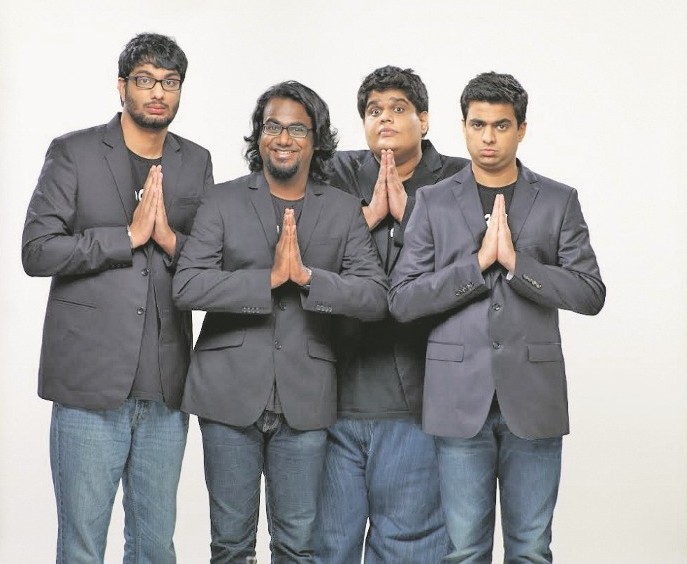 Petition gathers over 30,000 signatures following controversial roast
Regular disputes and arguments in the world of Bollywood are often based around 'trivial' things, such as relationships, clothes and advertising deals.
Yet when a team of comedians, roasting the entertainment elite had a police complaint registered against them, the very real, and very important topic of 'freedom of speech' cropped up in unfamiliar territory.
It was in December that the comedian group, known as All India Backchod (or AIB), staged their roast, with the main participants of Ranveer Singh, Karan Johar and Arjun Kapoor.
Organised with their permission, the four-piece comic group then began their controversial act.
Despite many plaudits, there were also a number of critics who complained of the language used in the jokes and some of the material.
Two of those angered, perhaps a little more than the rest, were Maharashtra's Minister of Cultural Affairs, Vinod Tawde and the President of Brahman Ekta Seva Sanstha, Akhilesh Tiwari – the two people actually trying to get criminal charges against AIB for using 'vulgar' language.
Tiwari has even gone on record saying: "[The group's language was] extremely abusive and it is not only ruining the clean image of the Indian culture and women, but is also misleading today's youth."
Thankfully, it seems the majority don't agree with the two politicians, despite the video now being removed from YouTube.
A petition has been launched online, with more than 30,000 signatures gathered in less than three days, in defence of the group.
Anushka Sharma was one of the celebrities who were comically targeted by the group, and she said she took it in good humour – the same response she would expect from the majority of others.
Speaking at a press conference for her upcoming film, NH10, she said: "Everyone has his or her own way of looking at things and how I looked at it, I felt it was in good humour. It was not meant to be taken so seriously.
"This is my opinion. Someone else can have a different opinion and that's the beauty of a democratic setup."
Anushka added that there were more important things happening in India that required the attention of the media, something I'm sure we can all agree with!